News
Los Angeles shooting victim: 'He was looking for Jewish people for sure'
A suspect was arrested in relation to Thursday night. He did not stop his victim from attending services on Friday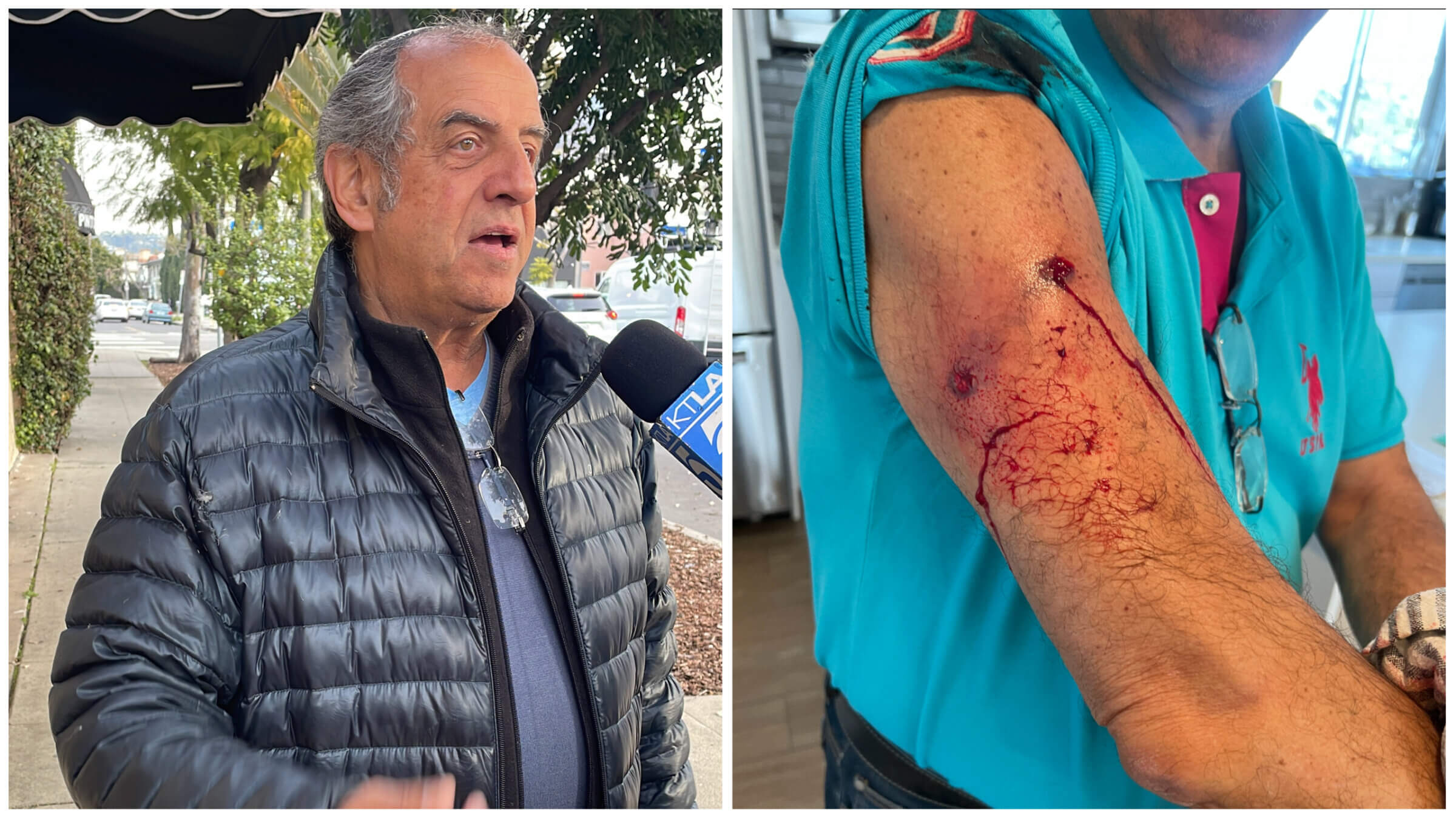 LOS ANGELES — A day after he was shot walking home from morning prayers, Guy Taieb was back at services Friday morning.
"Why not?" Taieb, 73, said. "I am Jewish and I wanted to say, 'Thank you, God.' It's normal for me."
Taieb, wearing the same blue Calvin Klein jacket that he wore during the attack, said he emigrated from France about 15 years ago because antisemitism was rising there. Now it appears he fell victim to it in Los Angeles.
On consecutive mornings this week, men were struck in drive-by shootings after leaving services in Pico-Robertson, the neighborhood on the city's Westside that is home to its largest Orthodox population. Neither was badly hurt, though Taieb had a pair of wounds on his arm to show for it — and some down feathers poking out of what he was now calling his lucky jacket.
Police arrested a suspect Thursday night in Riverside County, which begins about 60 miles away from where the shooting occurred. The suspect, identified Friday as Jamie Thanh Tran, 28, was in possession of a rifle and a handgun when he was apprehended, according to the Los Angeles Police Department.
In a statement, the Jewish Federation of Los Angeles said law enforcement informed them that the suspect had a "history of animus towards the Jewish community." It added that the case was being treated as a hate crime and that the U.S. Attorney would be prosecuting it.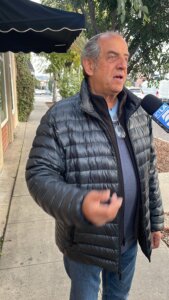 Targeted
Just after 8 a.m. Thursday, Taieb was walking home from the Pinto Center, an Orthodox French-Moroccan synagogue, when a sedan pulled up alongside him. The driver was wearing a black mask, Taieb said, and didn't say anything before pulling out a gun and opening fire.
"He was looking for Jewish people for sure," Taieb said.
The incident's similarity to one the day prior, when an Orthodox Jewish man in his 40s was shot out of a car two blocks away, rang alarm bells at a time when antisemitism is on the rise in the U.S. and in a community where armed guards are commonplace. On Thursday afternoon, police announced what many in the community had already intuited — the shootings were related, and a suspect was at large.
The Los Angeles Police Department announced the arrest that night at 9:30 p.m.
'It's normal'
Outside the Pinto Center Friday morning, Taieb said his phone had been inundated by well-wishers from around the French-Moroccan Jewish enclave that calls the synagogue home. "It's like I'm a star," he said with a laugh. 
The grandfather of "at least 10" was more concerned that others would be wary of going to services in light of what had happened.
"Many people tell me, 'You continue to go to shul? I said of course I continue. It's normal. We don't stop life because there was a problem like this. For me, of course not."
The only practical change he would make was letting a friend give him a ride home from synagogue.
That friend, Aryeh Haddad, was more alarmed by what had happened just a few blocks away from their shul.
"With what happened yesterday, we're a little bit scared," Haddad said. "For the moment, I don't want to bring my kids to the synagogue. I don't want them to stay longer on the street or at their friends'. It's not an organization — it's somebody alone. It's hard to control that."