Sports
Jewish in the big leagues: Power hitter Shawn Green dishes at White House event
Like Sandy Koufax, he had to decide whether to play on Yom Kippur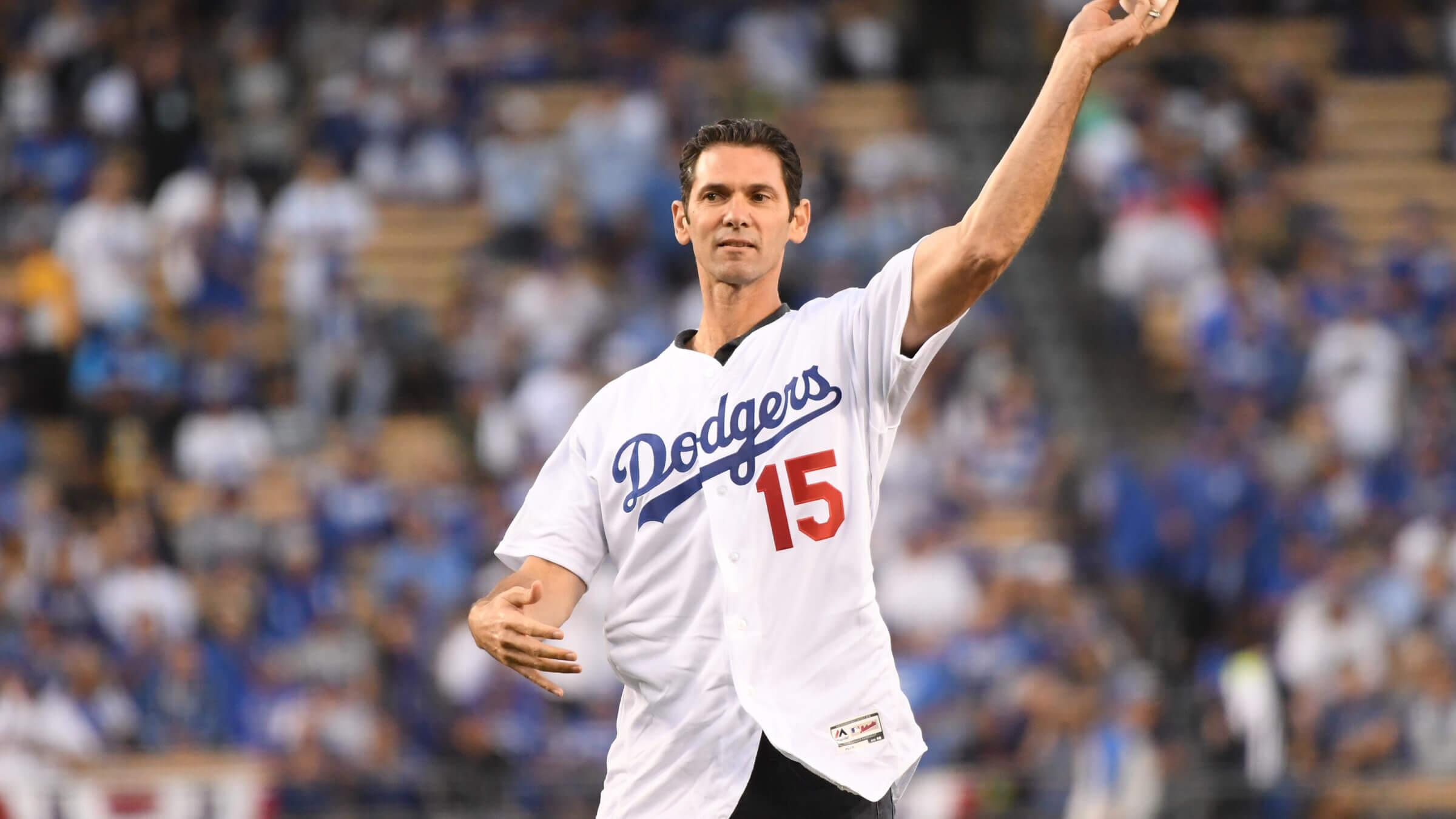 For Jewish baseball fans in the early 2000s, no player compared to Shawn Green, the lefty slugger who gave away his white batting gloves after every homer.
At a White House event Thursday celebrating Jews and the national pastime, the former Dodger, Blue Jay and Met shared some delightful Jewish moments from his 15-year MLB career, and a few in which he faced antisemitism. 
"We kind of had this similar experience that no other players shared," Green said of the unique camaraderie among Jewish big leaguers.
The White House held the Zoom event as part of an ongoing commemoration of Jewish American Heritage Month. 
In an interview with Chanan Weissman, the White House liaison to the American Jewish community, Green said that when he first broke into The Show with the Blue Jays, no one knew he was Jewish — mainly because he didn't have a particularly Jewish name.
But word spread quickly after the team doctor brought Green with him to High Holiday services.
Soon, Green said, Jewish community news reporters started waiting for him on the road — not quite the gaggle the Japanese and Korean players got, but special nevertheless.
"I embraced it," Green said. "I was proud to go to these different cities and have kids coming up to me, and always have a small little fan base in every city of Jewish kids."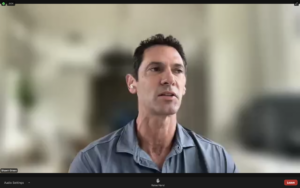 While never a regular shul-goer, Green said he always identified culturally with Judaism. So each year, he would check to see if Yom Kippur fell on the schedule.
It finally happened in his ninth season, with the Dodgers two games back in a pennant race in late September 2001: Green had games that fell on Erev Yom Kippur and again the day of. He faced a predicament.
"If I missed both games, I'd say, 'Well, I'm not super observant. So that doesn't seem right,'" Green said. "And if I didn't sit out either game, as someone who embraced being Jewish, and being a Jewish role model, I didn't feel like that was right."
After consulting with Sandy Koufax, the Dodger southpaw whose decision to sit out Game 1 of the 1959 World Series remains a American Jewish touchstone, Green decided to play one, sit one. 
But the most Jewish moment of his career, he said, actually occurred on Rosh Hashanah.
The catcher for the Brewers that day was Jesse Levis — whom he knew was Jewish from their time together in the minor leagues. When Green stepped up to the dish, he greeted Levis with a friendly "Shana Tova."

The Jewish New Year salutation was reciprocated, unexpectedly, by umpire Al Clark — who was also Jewish. The three struck up a conversation — or as Weissman put it, "kibbitzed."
"We definitely knew who each other were, and there was always an extra little bond" among the league's Hebrew hammers, Green said. "And during batting practice or whatever, we would kibbitz for a little bit."
The Green fandom reached a new pitch when the right fielder became a Dodger in 2000 — and grew into one of the league's most feared power hitters. 
In 2002 — 20 years from Monday, in fact — Green had what is likely the greatest single-game hitting performance in MLB history, smashing four home runs, a double and a single. The 19 total bases he recorded in Milwaukee that day have never been topped.
When he was in the minor leagues, Green said, he occasionally heard teammates who did not know he was Jewish expressing antisemitic sentiments. But even a pair of all-star appearances did not prevent him from facing antisemitism in the big leagues — including one time when a fan of the rival San Francisco Giants did a Nazi salute from the bleachers.
"Especially when you're standing in the outfield, you can hear quite a bit of it," he said. "You kind of just feel sad — not as much angry as just sad — that people have that type of hatred, anger, frustration, and they have no outlet for it."
Other speakers on the call included MLB's official historian, John Thorn — whose parents survived the Holocaust — and the first woman to coach in the league, Justine Siegal.