Sports
What Sue Bird means to her Jewish fans
Reflecting on two decades of inspiration as the hoops legend retires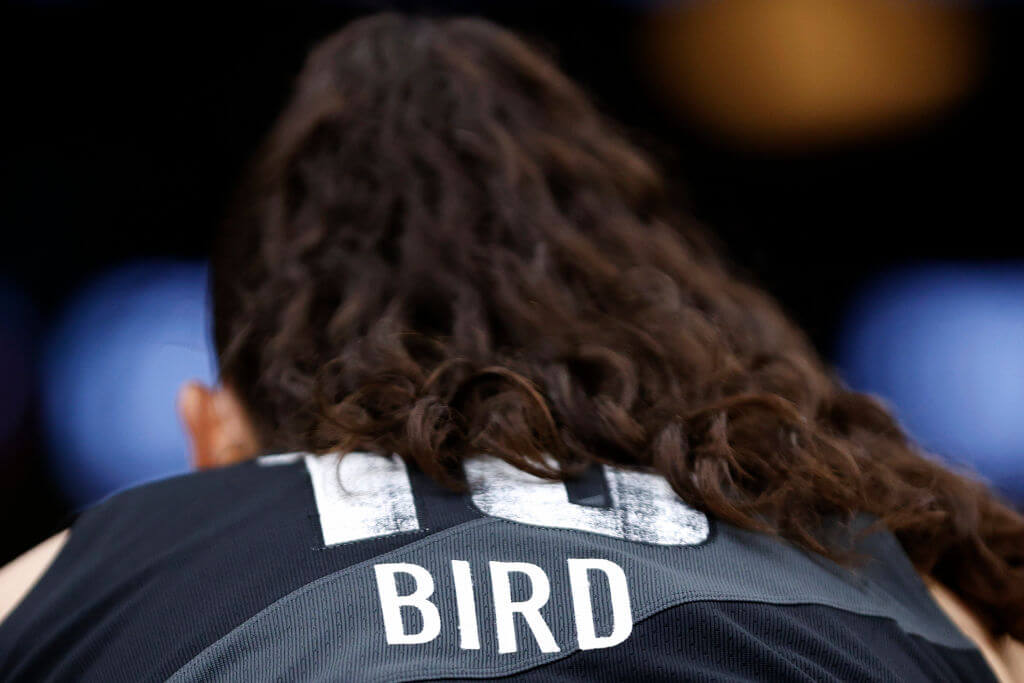 For hoops-obsessed Jewish girls growing up in the Pacific Northwest since the turn of the century, Sue Bird has been a Rainier-esque lodestar of work ethic, competitive spirit and (of course) game for nearly two decades.
Bird, whose father's ancestors changed their surname from Boorda at Ellis Island, has racked up nearly every accolade the sport has to offer in her 19-year WNBA career, the entirety of which she spent with the Seattle Storm. She is the league's career assist leader, and it's not close. She has won four WNBA championships and five Olympic gold medals.
And now, with 41-year-old Bird retiring following the Storm's elimination from the WNBA playoffs Tuesday night, Jewish women who have looked up to Bird since elementary school are reflecting on her influence. 
For Leah Hasson, Bird has been an inspiration since she was taking her first backyard jump shots. The Storm point guard's Jewish background gave Hasson's admiration a personal dimension.
"You have this player who's obviously one of the best in the league, and she's Jewish," Hasson, 30, said. "So as a kid who loves basketball and celebrates similar holidays, it's like, wow, this is someone who's not just a player, but can also be a role model."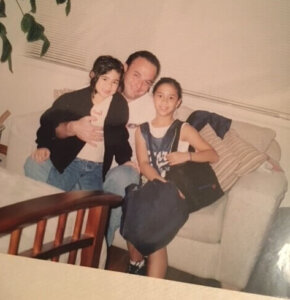 Bird was on the cusp of her first game with the Storm when Hasson, then in third grade, joined Seattle Hebrew Academy's team on the Amateur Athletic Union circuit.
Back then, Bird was a sprightly sharpshooter fresh out of UConn, where she had won a national title and the Naismith Women's Player of the Year trophy as a sophomore. The young Hasson, also a point guard, took her cues from Seattle's first-overall draft pick, absorbing her court vision and pass-first mindset.
"She can read plays before they happen," Hasson gushed. "She's able to be not just a player, but a coach at the same time."
As Bird grew into the most esteemed floor general in the 'W,' Hasson too evolved, becoming SHA's team captain and suiting up for Northwest Yeshiva High School. Bird secured Israeli citizenship to facilitate a career in European basketball — as many WNBA players do to earn money in the offseason; Hasson played for three years at Ma'alot, a college in Jerusalem.
"Sue Bird has shown me what pride means."
And by the time the 13-time all-star took the Storm on its final playoff run, Hasson had embarked on a coaching career, leading the next generation of girls who look up to Bird at Northwest High School, a secular private school in Seattle.
Jed Davis, who has been coaching Jewish girls basketball in the Seattle area since 1998, sometimes tells his players to emulate the 5-foot-9 Bird.
"They'll say things like, 'You asked me to guard this girl, and she's so much bigger, and she's fast,'" and I'll say, 'Look at Sue Bird,'" Davis said. "She's not the fastest, she's not overpowering with her size, but look at the way she passes. Look at the way she put that team together. Look at the way she's always thinking. You can do that."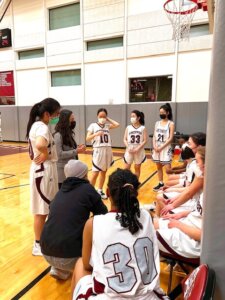 He said that message especially resonated with his Jewish girls teams, which are often undersized.
Davis, 70, said Bird's greatest impact locally was keeping Seattle basketball on the map after the Sonics relocated to Oklahoma City.
But nationally, he said, she had changed people's perceptions about women more broadly.
"Sue is sort of a pioneer in that she's professionally legitimized women's sports," Davis said. 
"She's done it all," he added. "But she's also done it with class."
Leah Menashe, a junior at Northwest Yeshiva High School, echoed Davis' words, calling Bird "simply an insane baller."
Menashe's been playing since kindergarten, and said she loves the way Bird can be "the 'mom' of the team."
As was the case with Hasson, Bird's Jewishness was as inspiring as anything she did on the court.
In a 2018 interview with the Washington State Jewish Historical Society, Bird spoke about how growing up in a Catholic and Jewish household offered her the "best of both worlds." Bird has said she doesn't necessarily identify as a member of either religion, but she did apply for Israeli citizenship under the country's Jewish Right of Return law.
"Sue Bird has shown me what pride means," Menashe, 15, said in an email. "She seems proud when talking about Judaism, and that inspires me —  how much she emphasizes Judaism and the importance to her."