Sports
Before he plays for Team Israel, Harrison Bader rescues the Yankees
In this week's division series, Bader became only the second player in Yankee history to hit 3 home runs in his first 4 postseason games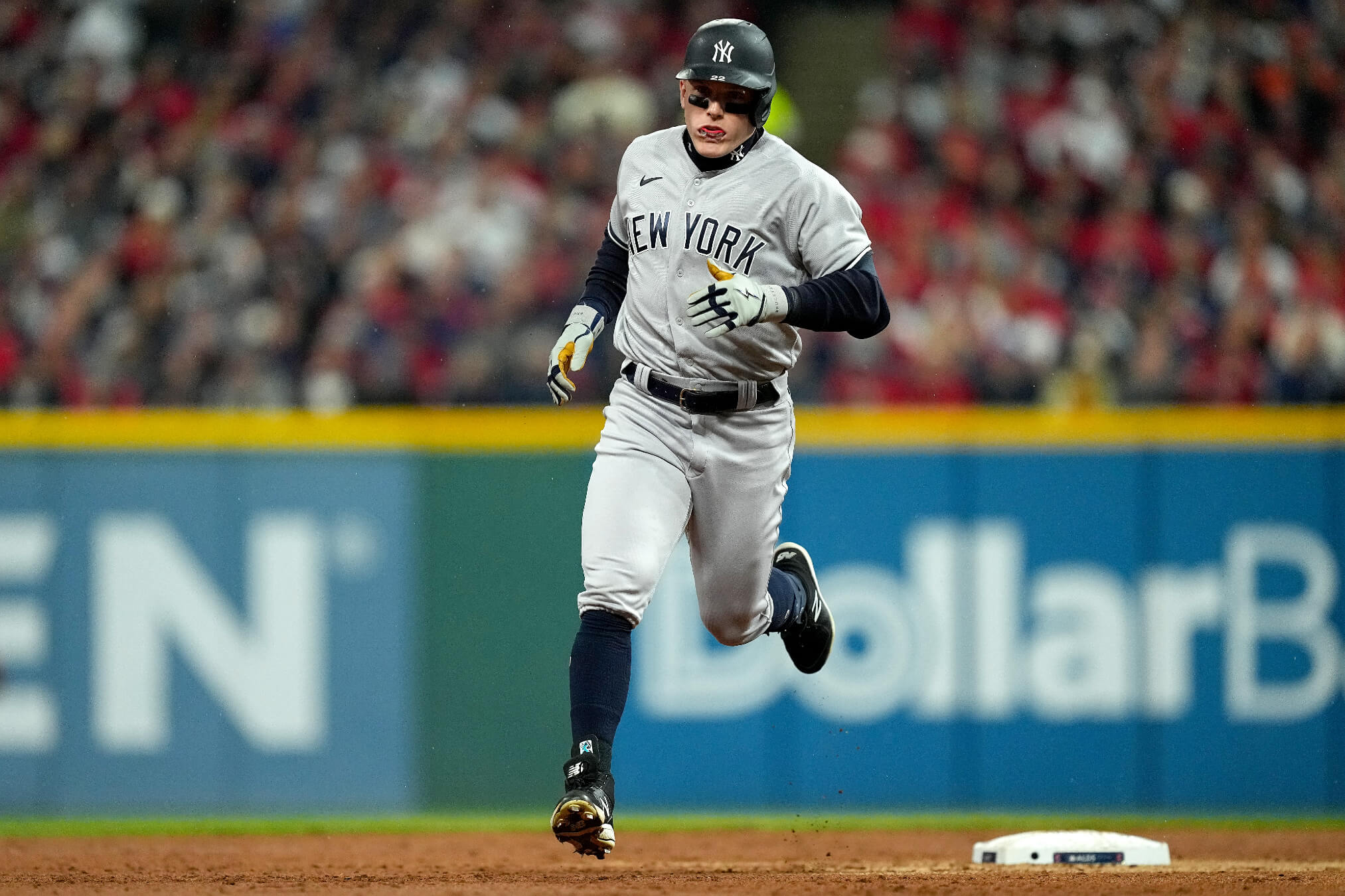 Center fielder Harrison Bader saved the American League Division Series for the Yankees on Sunday, allowing the team to live on to clinch it on Tuesday, when they beat the Cleveland Guardians 5-1. They now head to the American League Championship Series against the Astros, which begins Wednesday night in Houston. 
It's been a whirlwind few months for Bader. Over the summer he agreed to play for Team Israel in next year's World Baseball Classic. Soon after that, the St. Louis Cardinals traded him to his hometown New York Yankees.
Now he's putting together a historic postseason, hitting three home runs in the first four games of the division series. Bader, who reached base three times in Tuesday's winner-take-all Game 5, wasn't responsible for any of the runs. But his two-run homer in Game 4 provided the margin in New York's 4-2 victory in Cleveland, which tied the series at two games each.
He's only the second player in the Yankees' storied history to hit three home runs in his first four postseason games, The other was rookie outfielder Charlie Keller, who accomplished the feat in New York's 1939 World Series sweep of another Ohio team, the Cincinnati Reds.
Bader will be part of an all-MLB outfield on Israel's team next March, along with Joc Pederson of the San Francisco Giants and Kevin Pillar of the Los Angeles Dodgers — a big contrast to the previous Israeli WBC in 2017, which relied on minor leaguers and ex-major leaguers. 
Haircut
Bader, whose father is Jewish, grew up in Bronxville, just 11 miles from Yankee Stadium, rooting for the great Yankees teams led by Derek Jeter, including the 2009 World Series championship team. But he wasn't initially happy when he was traded from the Cardinals, where he was a fan favorite for his hustle, flair and Gold Glove defense.
When Cardinals President John Mozeliak called him on the day of the trade deadline, Bader said, "Say it ain't so, Mo."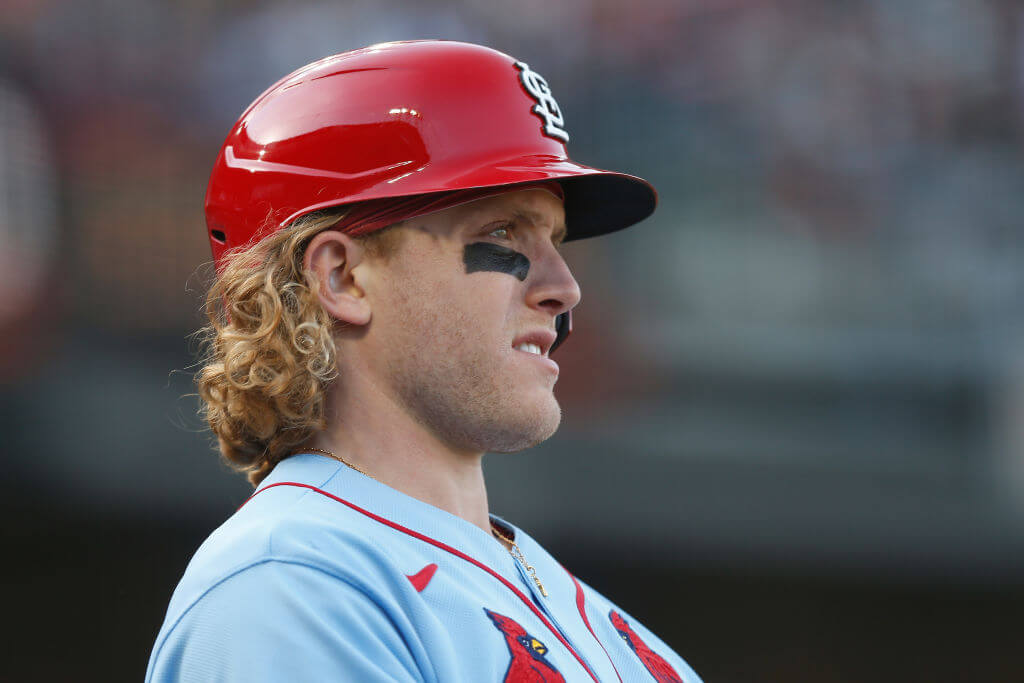 He had to shave his beard and cut his hair to meet the Yankees strict grooming policy, and showed up in a walking boot as he recovered from plantar fasciitis. Making things worse, many Yankee fans were furious at the deal, seeing their team trade an effective pitcher, Jordan Montgomery, for an outfielder who would be on the shelf for another seven weeks. As Bader sat, Montgomery allowed just a single run in his first four starts for St. Louis, including five shutout innings in an early August victory over the Yankees.
But when Bader finally made his New York debut on Sept. 20 at Yankee Stadium, it was a splashy one: two hits and three RBIs in the Yankees' 9-8 win over the Pittsburgh Pirates, which also featured teammate Aaron Judge's 60th home run. And down the stretch, Bader played his trademark Gold Glove defense in center field.
His playoff debut was even more impressive. In Game 1 of the ALDS, he continued the excellent defense with a run-saving play in the top of the third inning, then drilled his first Yankee homer in the bottom of the inning.
Although he no longer sports the long mane that resembled Samson's, the haircut hasn't sapped Bader of his powers.
Yankees ace pitcher Gerrit Cole described Bader as a high-energy New Yorker, telling reporters: "He's electric, really. An electric player, impact player. Like, got moxie, got baseball awareness."
'The Bronxville Bomber'
And he hasn't lost his sense of style. 
"It's hard to miss Bader in the clubhouse," ESPN wrote in a recent profile. "He often dresses like he's another 20-something New Yorker walking around the streets of SoHo, wearing bright graphic T-shirts and hyped sneakers like the Nike-Ben & Jerry's collaboration Chunky Dunkys, which resell on the secondary market for as much as $5,000."
New Yorkers are sure to shower him with love on Tuesday afternoon. In the division series, Bader has three times as many home runs as Judge, who broke the American League home record this season with 62. The New York Post recently touted Bader as "The Bronxville Bomber" on the cover of the sports section.
Eric Holtz, the former manager of Team Israel, has known Bader's family for about 25 years; the young Bader trained at his facility in Westchester County. Holtz introduced Bader to the current manager of the Team Israel, Ian Kinsler, leading to Bader agreeing to play for the team in next year's WBC.
"He was a very solid ballplayer from the time I met him, but continued to work hard overcoming obstacles, time, and time again," Holtz said in an email, adding he was "ecstatic" for Bader. "It is a dream come true for him or any other homegrown baseball player and his family that he gets to play in the town that he grew up in for the team that he rooted for."
Of the three MLB outfielders on Team Israel, Bader is the only one still playing this season. He's hoping to keep doing that into late October and early November in the World Series — which would mean a quick turnaround for next March's WBC.