30 years after L.A. burned, two Latino Jewish immigrants bring hope to ground zero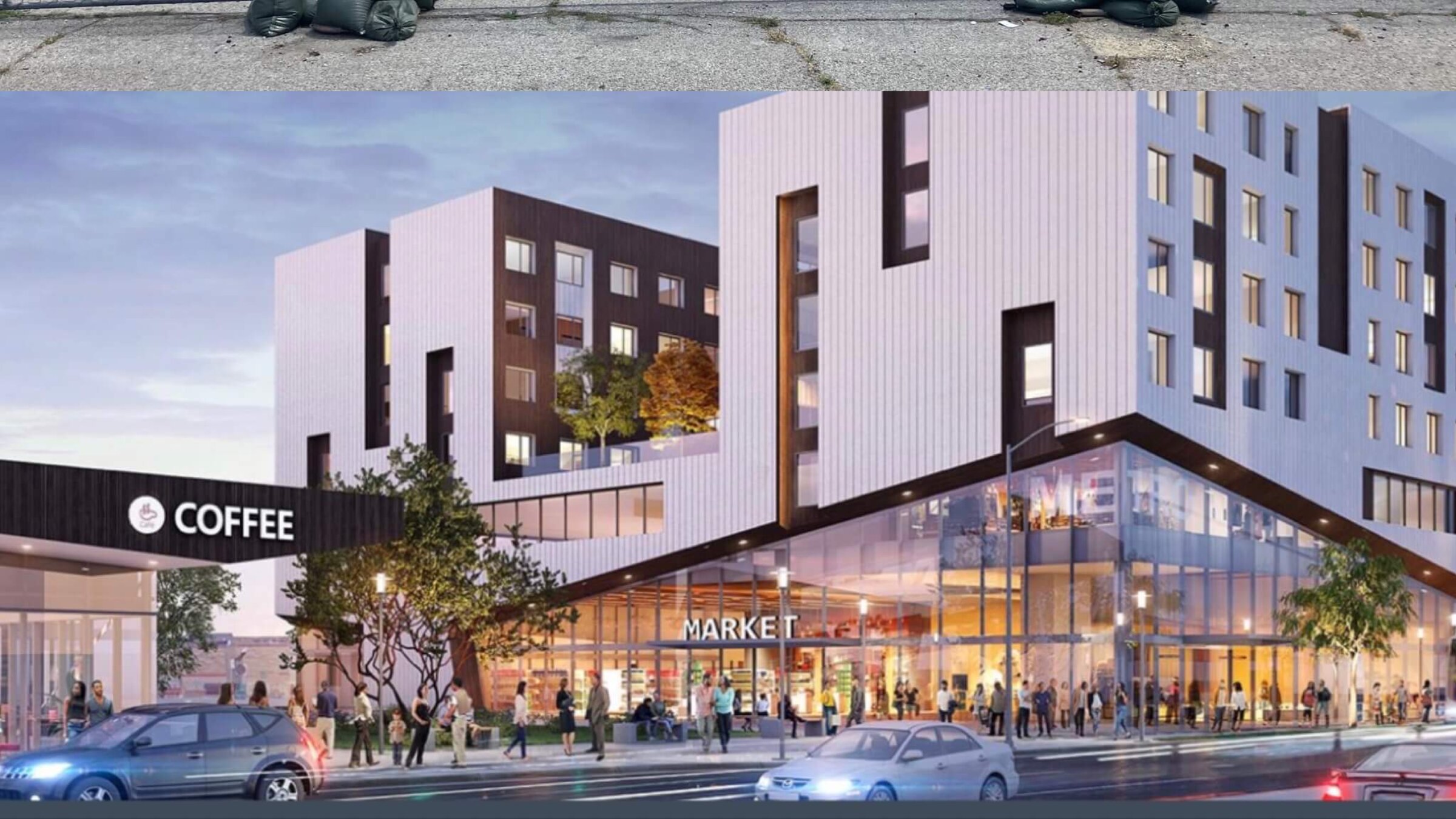 Near the corner of Vermont and Manchester avenues, someone created a huge mural consisting of a single word: "HOPES."
It's been there for a while, and Michelle Clark, who lives nearby, sees it as a cruel joke.
"Look around," said Clark, 59, who was pushing a shopping cart full of recyclables. "It's more like 'The Walking Dead' out here."
Clark was born and raised on 92nd Street, a few blocks away. She said when her parents moved from Little Rock, Arkansas, to L.A., the area was nice and safe, full of mom-and-pop stores that eventually were joined by shopping centers and bigger retailers, like Payless shoes.
She was in the neighborhood when civil unrest broke out following the April 29, 1992, verdict by a Simi Valley jury not to convict any Los Angeles Police Department officers for the beating of a Black man, Rodney King.
"Everything burned," she said. "We had nothing after the riots."
That was 30 years ago Friday, and from where we were standing it was hard to see signs of improvement. The area has L.A.'s highest violent crime rate. Last September, Clark's 36-year-old nephew, James Lee Clark, was shot and killed while sitting in his wheelchair a few blocks away. Even the Payless sign above the lot where the burned and razed shopping center once stood remains blackened by fire.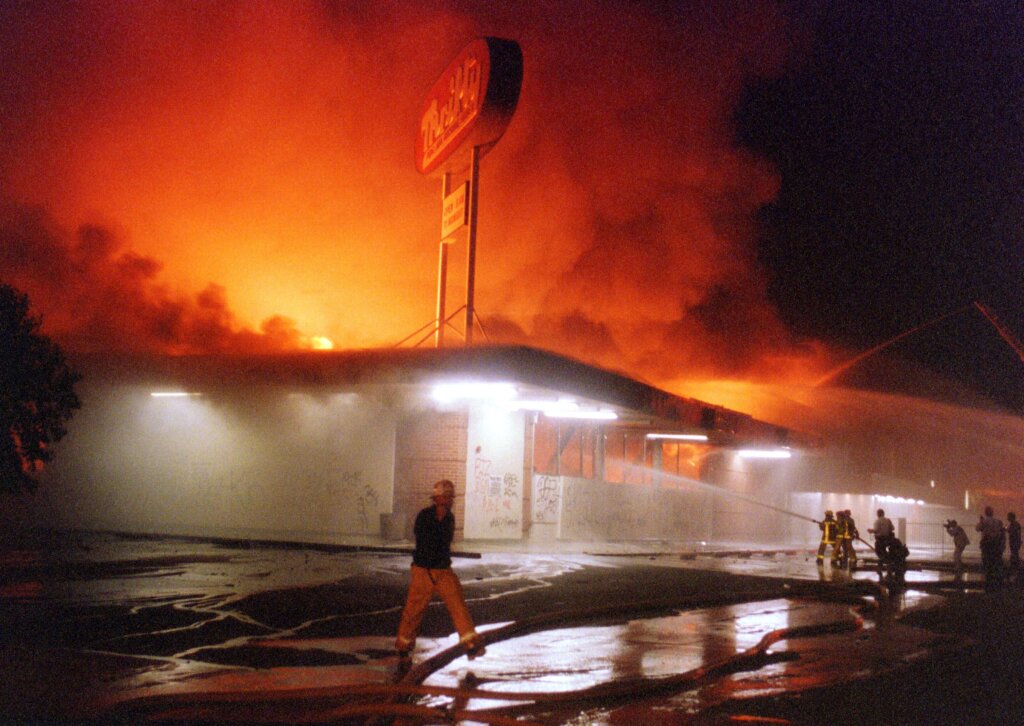 But there was one sign of hope, literally: two banners announced the imminent construction of the $76 million Evermont development, which will have 180 units of affordable housing, grocery and retail stores, a school, a transit plaza, and a mass transit training facility.
The developer is Primestor, a company that focuses on large projects in underserved and minority areas. 
"Our activism takes shape in real estate," Primestor co-founder Arturo Sneider, 53, told Hispanic Executive magazine, "because we think that we can create, in the built environment, a very tangible, distinct, positive change — and in some small way, make people's lives better."
Sneider and co-founder Leandro Tyberg, 50, are Jewish immigrants who are reshaping the city's most troubled neighborhoods even as they reshape the narrative of ethnic relationships in L.A.
Jewish shopkeepers had left South Central L.A. long before the 1992 civil unrest that left 63 people dead, 2,383 injured, and  caused more than $1 billion in property damage. Jews worked with Blacks, Latinos and Asians in occasional political coalitions and interfaith groups, but in a city that had become increasingly segregated by race and income, there was less and less meaningful interaction.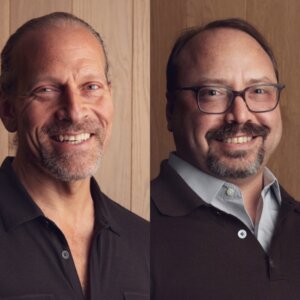 In the aftermath of the unrest, the Jewish community, well-organized and well-resourced,  took a lead role in reconciliation and rebuilding. The late Rabbi Harvey Fields joined Black church leaders to organize "Hands Across L.A.," which brought together 15,000 people of all backgrounds to show solidarity by standing along a 10-mile stretch of Western Avenue.
But those efforts faded over time. As  Steven Windmueller, a former head of the Jewish Community Relations Council, wrote at the 25th anniversary: "A period when Jewish community leaders served as 'connectors' to other civic groups and individuals has ended, and with it, valuable personal relationships and organizational connections."
Now come Tyberg and Sneider, who see their development method, which draws on community feedback and emphasizes local employment, as a way to create connections, trust and progress among L.A.'s diverse communities.
Sneider immigrated in 1986 from Mexico City. Working as a dishwasher with other Mexican immigrants, he saw that many of their struggles arose from a lack of opportunities and services. Primestor, which he and Tyberg founded in 1992, now operates in four states and is worth more than $750 million.
Tyberg, who immigrated to L.A. with his parents from Argentina in 1977 and grew up attending Stephen S. Wise Temple, said in a 2017 interview that Primestor's biggest challenge was getting bankers, lenders and retailers to see minority neighborhoods as vibrant and promising.    
"Don't think this was an easy journey that anyone could have pulled off," he said. "We felt like we were trying to break down barriers of perception, to educate partners about the real power of our inner cities. Not many listened."
But people are listening now. Perhaps a new generation of  Jewish leaders will emulate Sneider and Tyborg, putting their money and feet on the ground in communities that, 30 years later, could still use hope.
I showed the sign announcing Evermont to Michelle Clark, who hadn't heard of the planned development.
"Well," she said, "It's about time."