A wall between church and state? SCOTUS decision paves a bridge between faith communities
The decision in Carson v. Makin is a watershed moment for both religious liberty and parental choice in education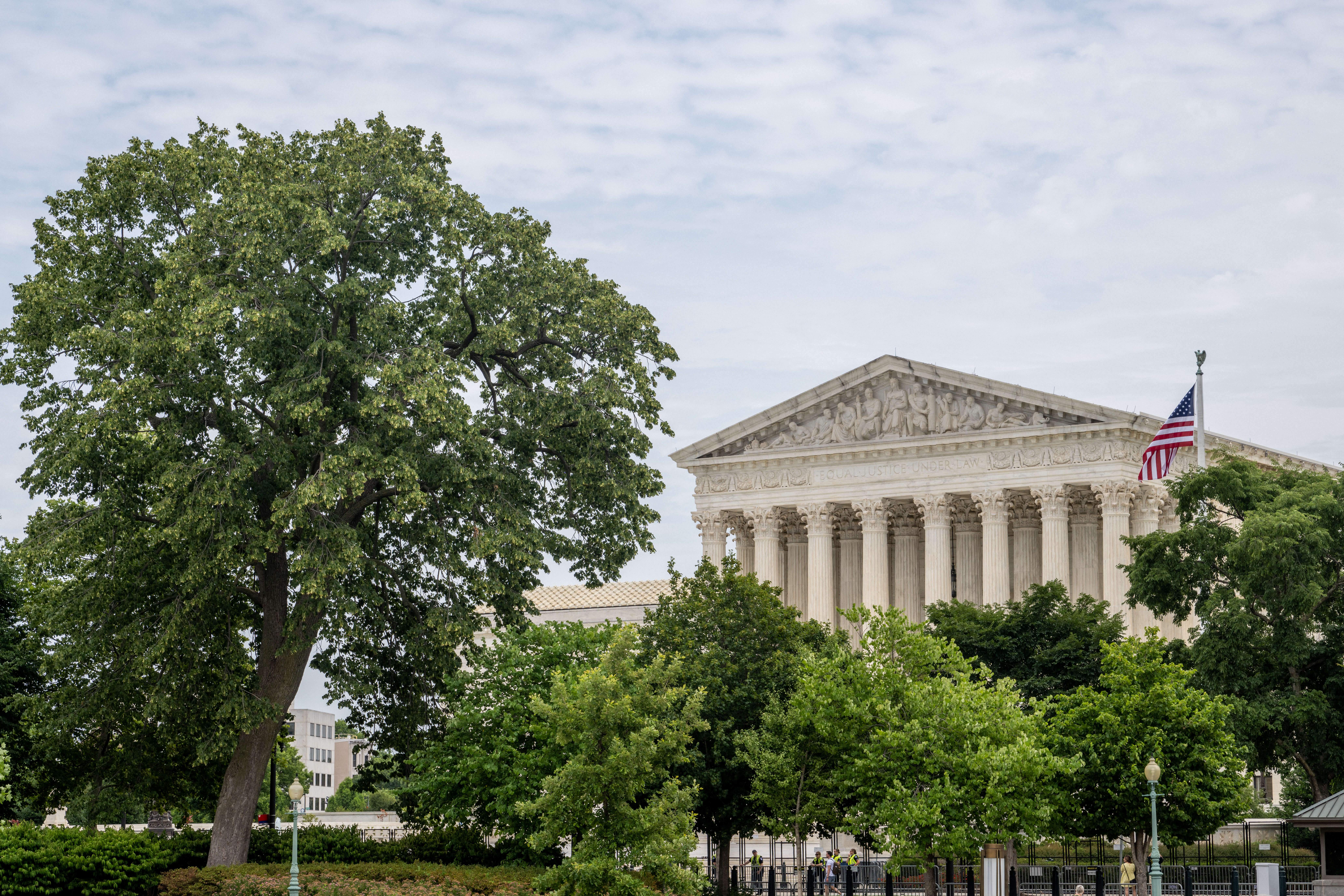 The June 21 ruling in the case of Carson v. Makin is a watershed moment for both religious liberty and parental choice in education. There are now no legal obstacles to the full and fair inclusion of religious schools — and the families who choose them — in education aid programs. 
In overturning the state of Maine's policy to exclude from a tuition assistance program families who wish to spend those funds at religious schools, the Supreme Court has delivered its third decision in the past five years holding that religious institutions such as churches and parochial schools cannot be barred from otherwise neutral government funding programs. 
This latest ruling is the culmination of decades of determined advocacy designed to reverse the discriminatory "strict separation of church and state" jurisprudence of the 1960s and 1970s. It should not be seen as tearing down a wall, but the result of building bridges across faith communities and political parties.
As early as the 1940s, in its first case applying the First Amendment's Establishment Clause to the states, the Supreme Court held that it was constitutional for a local government to provide bus transportation to students attending religious K-12 schools. Yet, in the Warren Court years —  at the behest of liberal advocates, including many in the Jewish community — rulings were handed down asserting that the Establishment Clause did not direct the government's neutrality toward religion, but required its active disfavoring of religion.  
For example, the Court invalidated a Pennsylvania program that subsidized high-quality secular subject teachers in nonpublic religious schools in 1971, and in 1973, struck down a New York state program that provided funds to repair nonpublic religious schools serving children from low-income families.
But this construction of a "wall of separation" between church and state was never absolute. The Court still permitted limited forms of aid to parochial schools (such as the state loaning them math and science textbooks, with the state retaining ownership of the books as the jurisprudential gerrymander); but the overall spirit of the Court's rulings, impacting the actual shape of federal and state legislation, was to disfavor religion. 
Even after the Supreme Court began to move away from the mantra of "strict separationism" in the 1990s-2000s, finding various school aid programs (including vouchers) constitutional, the hostility continued in the anti-religion aid restrictions written into many federal and state aid programs. 
This is how a state like Maine could create a tuition assistance program for families residing in districts that do not have public high schools, yet provides funds to parents for the private school of their choice only as long as they don't choose a religious school.  
In striking down Maine's anti-religious policy, the Court said directly and forcefully: "The state pays tuition for certain students at private schools – so long as the schools are not religious. That is discrimination against religion." 
With the legal dimensions of this debate having been decided in the courts, it is important to note that in recent years both Republicans and Democrats, in Congress and the White House, have moved away from policies that deny support for religious institutions and families to policies that take the appropriately neutral approach.
In 2001, President George W. Bush launched his "faith-based initiative," which sought to implement the neutrality rule by prohibiting federal grant programs from excluding religious entities solely because they were religious. The administration further set up a dedicated White House office for this initiative and issued cabinet agency rules implementing their policies.
During the 2008 presidential campaign, liberal advocates pressed then-candidate Barack Obama to promise to undo the initiative and shutter the White House office. Not only did President Obama not follow that course, but he appointed a key aide to head his White House Faith-based and Neighborhood Partnerships, and invigorated it by recruiting a cohort of diverse national faith leaders (including the Orthodox Union's Nathan Diament) to serve on its advisory council.  A bigger bellwether of the political rejection of the extreme strict separationist approach is hard to find.
This moderate and sensible approach has since been reflected in federal legislation and policy. In 2018, the Trump Administration reversed FEMA's policy to deny federal aid to rebuild houses of worship damaged in natural disasters; this policy was codified into FEMA's governing statute by a broad bipartisan vote that same year. 
More recently, the bipartisan multi-trillion-dollar COVID relief packages enacted by Congress allowed for houses of worship and religious schools to participate in the Paycheck Protection Program as well as COVID relief programs dedicated to K-12 schools — a policy touted by both Sens. Chuck Schumer and Mitch McConnell. 
These are models to be built upon, not torn down. As bipartisan legislation in the Senate seeks to address our epidemic of gun violence and reduce the tragedy of school shootings, does anyone of goodwill think we should not keep all children in all schools safe?  Nonpublic schools and their students must be included as eligible participants in the legislation's provision of school security resources and mental health counseling programs.
An advocacy coalition including Orthodox Jews, Catholics, Evangelicals, Mormons, Seventh Day Adventists, Sikhs, Muslims and so many more allies are responsible for today's victory. All faith communities understand that religious liberty must be afforded to every faith community if it is to be available for any.
Now that the Supreme Court has resolutely rejected the unfair treatment of religion by government programs, we must work together to ensure this policy is implemented in all government aid programs to benefit all of our communities.
To contact the authors, email [email protected].