The San Antonio migrant deaths should remind Jews: We were once smuggled in, too
'Plenty of people killed, nobody knows about it, but God and the water'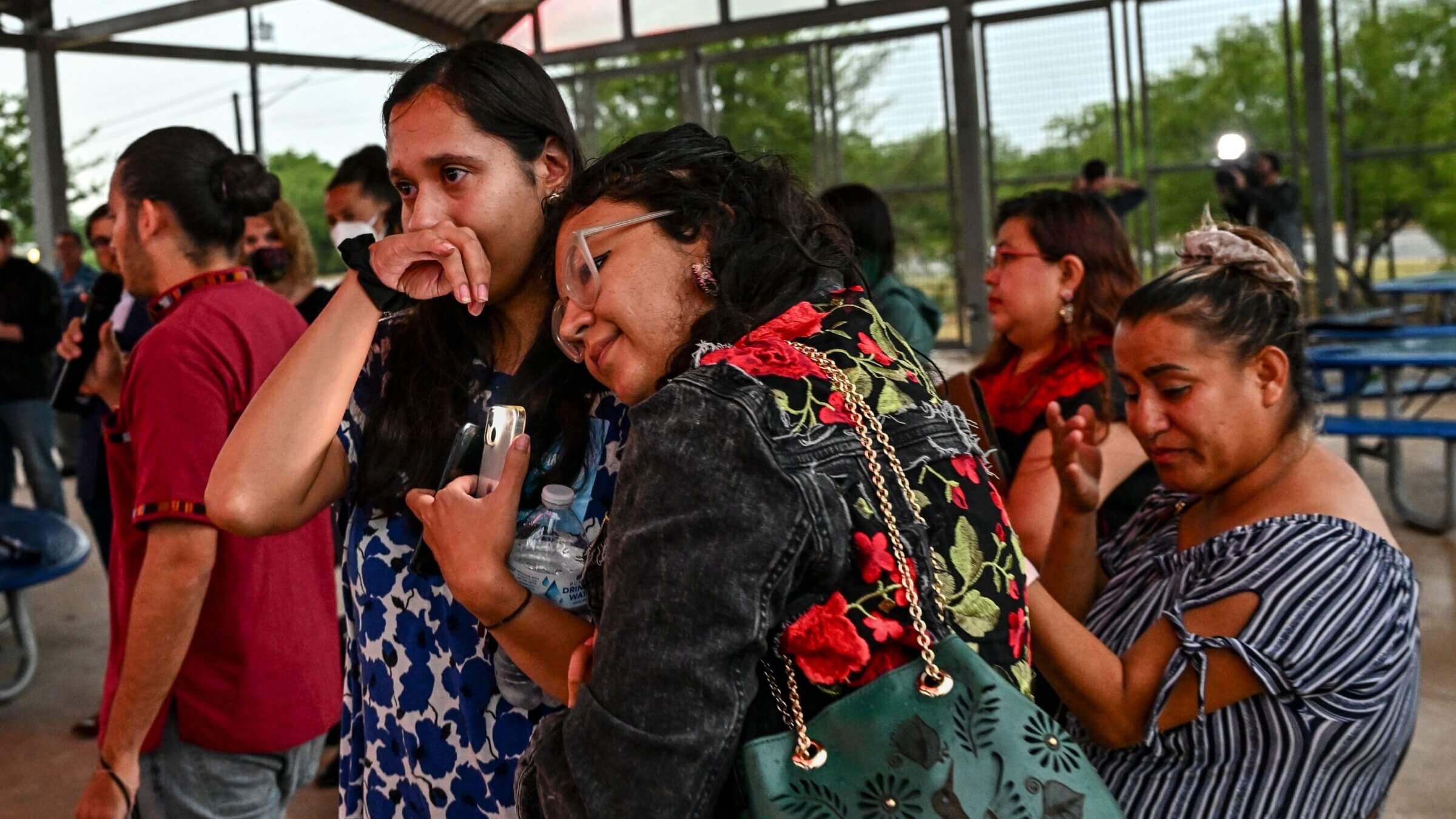 When you're absorbing the horrific news of the 51 immigrants who cooked to death in the back of a smuggling van near the U.S.-Mexico border earlier this week, think of Feri Weiss.
Weiss was an immigration inspector who was sent by the U.S. Bureau of Immigration in 1925 to report on illegal Jewish immigrants. His reports, recounted in "After They Closed the Gates," Libby Garland's study of Jewish illegal immigration, detailed a lucrative, busy and sometimes deadly trade running Jews from Havana to Florida.
An unscrupulous smuggler will "abandon his cargo at some isolated spot," Weiss reported back to his superiors, or "hold up his charges at the point of a gun and strip him of his last penny."
This reality is overshadowed in public memory by the upbeat Feivel Mousekewization of the American Jewish immigrant story.  Perhaps if we acknowledge how so many of our ancestors got to this particular Promised Land, we'll be better equipped to understand and address the causes behind the tragedy unfolding in Texas.  
Just outside San Antonio on Tuesday, witnesses reported seeing agents remove body after body from an 18-wheeler. The migrants — from Mexico, Honduras and Guatemala — died from heat exhaustion and dehydration. At least a dozen survivors, including four children, remain hospitalized.
"This is the worst human-smuggling event in the United States," said Craig Larrabee, a homeland security agent in San Antonio. "This sheds light on how dangerous human smuggling is." 
Almost exactly 98 years ago, in June 1924, after new quotas were enacted that cut off legal immigration to the United States, Jewish leaders gathered at the Hotel Astor in New York. The plight of Jews had not suddenly brightened in Eastern Europe — the masses were still impoverished and facing persecution that would only increase beyond imagination. It was  just that Congress decided too many Southern and Eastern European immigrants polluted the American character.
"All hearts were heavy with grief," reported the June 23 edition of the Forward, as translated by Garland. "All heads bowed under this new misfortune that has befallen the Jewish masses across the ocean. Speaker after speaker declared this the biggest crisis for Jews in centuries." 
As organizations sought legal means to help Jews stranded abroad, Jewish smuggling networks flourished. 
Garland cites figures from the American consulate in Havana suggesting 18,000 Jews were smuggled through Cuba between the enactment of the quotas and 1932. She estimates that by 1965, there were tens of thousands more.
It was as dangerous then as now. Smugglers brought Jews over on ships with forged travel documents, through the "backdoor" via Mexico and Canada, or across from Havana. There are many documented incidents of smugglers robbing Jewish passengers of their valuables. If the illegal immigrants were naive enough to pay up front, Garland wrote, "some smugglers opted "to conclude the business deal by simply dumping their human cargo overboard." 
As Weiss, the inspector, put it: "Plenty of people killed, nobody knows about it, but God and the water."
Jewish organizations worried that illegal immigration would brand all Jews as criminals in the American mind. (In fact, many racketeers created fake Jewish charities like the "Jewish Immigrant Society" that were fronts for smuggling.) They worked to shift the  perception that took hold during the 1920s that associated "illegal" with "Jewish immigrants."
In her book, Garland documents that this shift was part of a purposeful campaign by Jewish institutions and leaders, like those gathered at the Hotel Astor. It helped, of course, that these Eastern European Jews were mostly light-skinned.
"Jews, like other European ethnics, ultimately escaped the category of 'illegal alienness' — despite their history of smuggling and illegal entry — in a way that, for example, Mexicans have not," Garland says.
Mexicans and Central Americans are paying for that stigmatization with their lives. They face a broken immigration system and an immigration debate that is long on demonization and bereft of compromise.
There have been more than 1 million migrants along the southwest border since January, according to U.S. Customs and Border Patrol data,  more than double the number in 2019 — and, according to The Associated Press, with more than double the number of deaths.
The bodies discovered this week should pull focus to the Biden administration's immigration policies at the southern border. In trying to speed up hearings of immigrants detained there — launching a so-called "dedicated docket" — the administration has made it harder for immigrants to find legal representation and present their case.
According to a report by the Center for Immigration Law and Policy and Immigrants' Rights Policy Clinic at UCLA School of Law, 99% of the 449 cases completed on the dedicated docket in Los Angeles as of February of this year ended in deportation.
"They're fleeing crime, violent criminal gangs that are operating throughout Central America," Domingo Garcia, president of the League of United Latin American Citizens, told CBS-TV in Austin. "They're fleeing war. They're fleeing poverty and famine and they just want a better life."
Just like their Jewish predecessors — legal and illegal.