I was named after my uncle who was shot and killed. His Hebrew name is a privilege I don't bear lightly
How many Jewish babies in Highland Park will be named in honor of people who were murdered?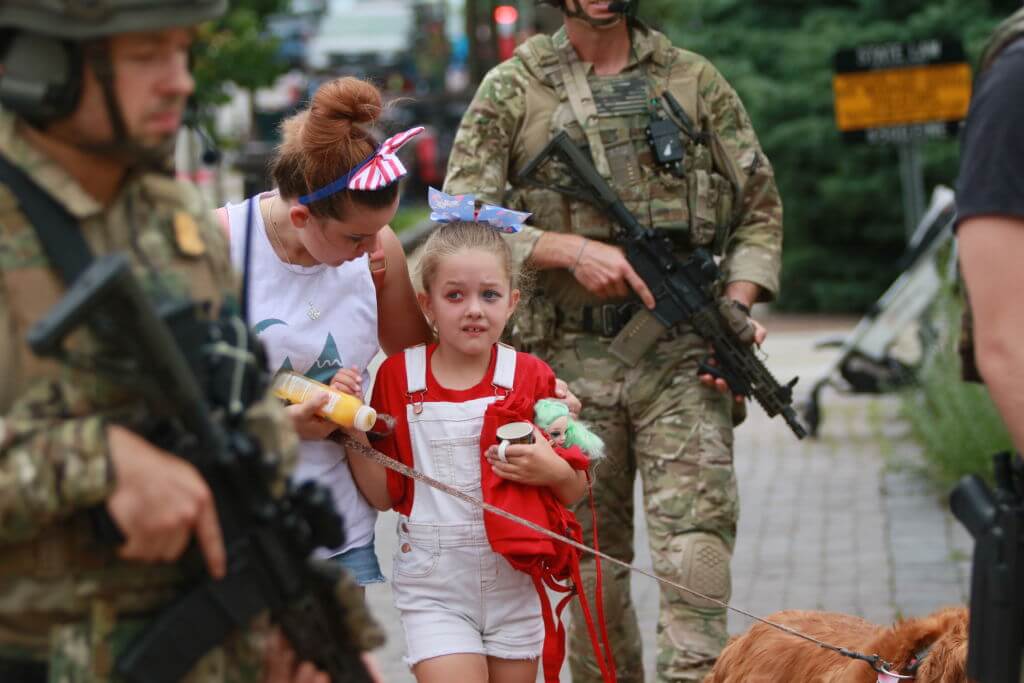 I am who I am because of a gun.
In my family's Ashkenazi Jewish tradition, my siblings and I were named after deceased relatives. I've known since I was very young that I inherited my Hebrew name, Mordechai, from my Dad's older brother. But as a child, I did not understand that something was very wrong with the fact that my father —  who was 32 years old when I was born — already had a brother who was deceased.
Uncle Milton was born in 1919 in Louisville, Kentucky. He served in World War II, where he earned a Purple Heart and a Bronze Star. After the war, Milton returned to Louisville, where he married Jean. The two welcomed a daughter, Dana, in June 1947.
Milton eventually took a job at a local liquor store, where his story took a horrible turn.
On Dec. 23, 1948, two young men entered the liquor store, pulled a gun and demanded money. Uncle Milton complied, but he was shot dead on the spot. At the age of 29, Uncle Milton, Mordechai ben David, was buried in Louisville's Keneseth Israel Cemetery.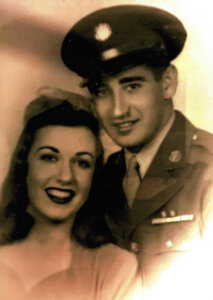 All of my Louisville relatives at the time lived through that horrible moment, and his daughter Dana did not really know her father.
I've since learned more about Uncle Milton, partly thanks to the genealogy project my cousin Allan undertook, and partly because of the internet, where I've been able to read all of the articles from the Louisville Courier about Uncle Milton's murder — from the shooting, to the arrest of the suspects, to their trials which resulted in death penalties, to their appeals overturning the verdicts, to eventual retrials. Ultimately, the accomplice got life in prison, and the murderer was sent to the electric chair in 1951.
As I read about the killings in Buffalo and Uvalde, and now in Highland Park and so many other places, I was reminded of the preciousness of life — and the horror of how many times these precious lives are ended by a gun.
Of course, it is not only mass shootings: It's a spouse murdering his partner. It's a child accidentally pulling a trigger and losing a sibling. It's a drug deal gone bad. It's a terrorist with an evil agenda. And it's a robber like the one who killed Uncle Milton.
I'm glad that Congress recently passed new bipartisan gun legislation, but I'm certainly not celebrating. These new regulations are such a small drop in the bucket and will have no effect on the vast majority of shootings and killings that take place every day.
Everyone knows — yes, everyone, including gun owners, gun manufacturers, NRA members, hunters —  that we can do better than this. And we must do better than this, to ensure that no more parents, no more siblings, no more children, no more relatives, no more friends, must grieve over the death of loved ones because of a gun.
I have no doubt that there will be babies named in the coming months and years after the Jewish victims in Highland Park, names that will be assigned way too soon.
I should have been named after a great-grandfather, or another relative much older than me. Someone else should have been named Mordechai. Maybe my grandchild. Or Uncle Milton's great-grandchild. But because of a gun, a 29-year-old man named Mordechai ben David, Milton Zimmerman, was honored when my parents passed on his name to me.
To contact the author, email editorial@forward.com.