I'm an extremism expert. The July Fourth shooter wasn't targeting a particular racial or religious group.
The online footprint of mass shooters can be complicated. Here's why ADL doesn't yet see a clear extremist connection in Highland Park.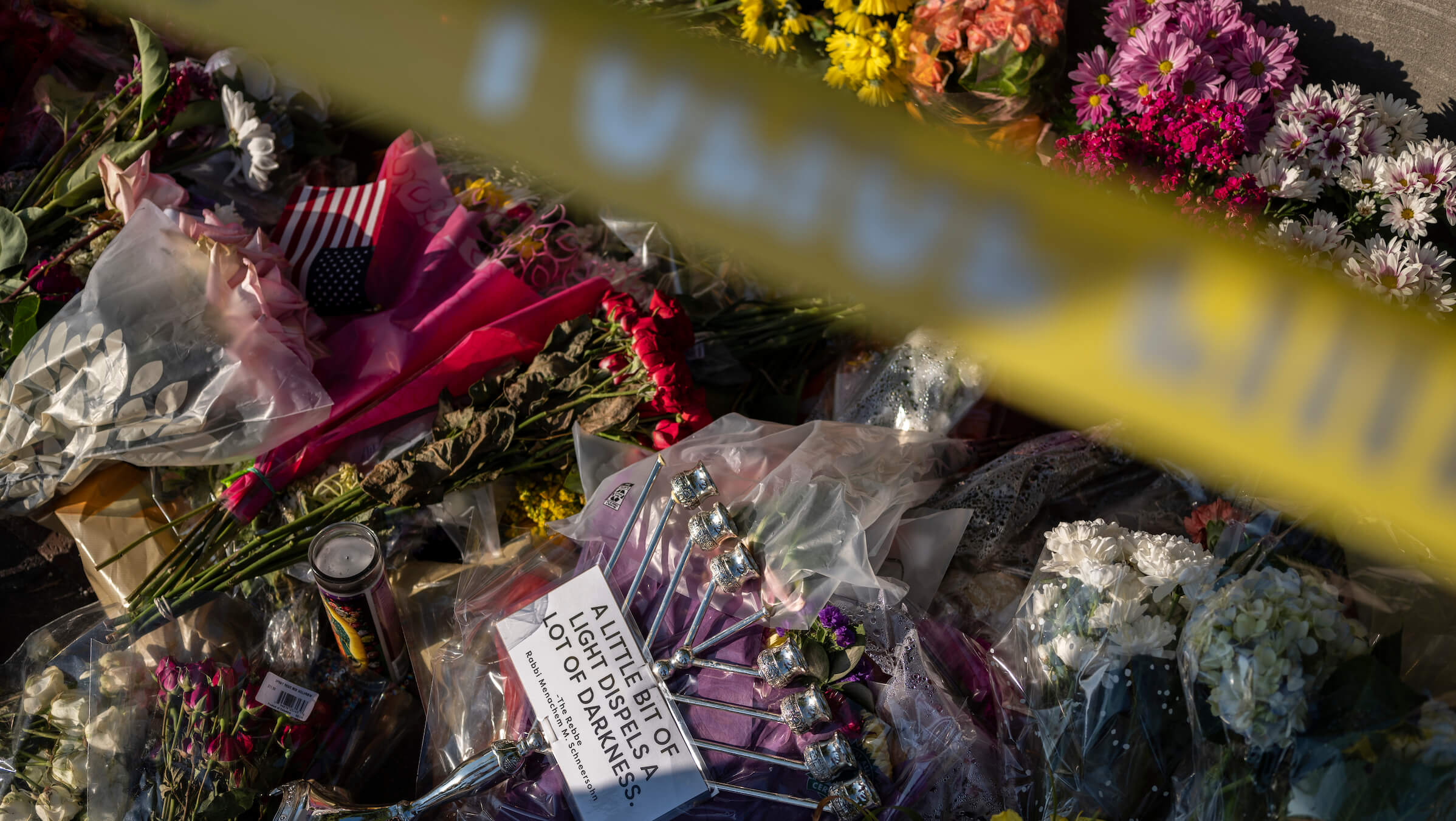 In the wake of a mass shooting, even as victims and families reel from the violence and attempt to pick up the shattered pieces of their lives, the demand for answers is immediate and very loud.
Why did this happen? What motivated this mass killer?
It's human nature to want to understand large-scale tragic events. We all want to find order in chaos, to identify a reason for an unspeakable act. Explanations don't lessen the heartache, but they can help us cope.
These days, with so much information online, law enforcement investigators searching for motives are joined by researchers, amateur sleuths and, yes, trolls looking to advance their own twisted agendas.
Because some mass casualty events stem from extremist motives, the ADL Center on Extremism examines such incidents for the possibility of extremist ties. If found, they help us to assess immediate and ongoing threats. But we never assume a mass shooting incident is extremist-related — because we know most are not.
Thus far, this appears to be the case for the horrific July 4 attack in Highland Park, Illinois, during which the shooter murdered seven people and injured dozens more. Our assessment of the Highland Park shooter's online footprint suggests there is no clear evidence — at least, not yet — that he adhered to any political, extremist or hate-driven ideology.
But the Highland Park attack also illustrates how difficult it can be to unpack the motives behind such violence. Sometimes, extremist connections to attacks and murders aren't revealed for months or years. And often, the search for answers is hindered by active disinformation campaigns.
When a person of interest is named by law enforcement in relation to a shooting that we think might be related to extremism, we begin the grim task of collecting information on the suspect's history and online footprint to try to understand their background.
This research often takes us to dark online spaces. In some cases, a suspect may have previously been known to us as part of an extremist movement. Sometimes a manifesto or pattern of social media posts may reveal an extremist ideology — as was the case in Buffalo, El Paso, Charleston and Poway. In Pittsburgh, the Tree of Life synagogue shooter's comments revealed his motive relatively quickly.
There are parallels between the online footprints of violent extremists and those of mass shooters whose motivations aren't clearly tied to extremist ideologies. The two often frequent the same online spaces, and post about some of the same issues. Some shooters who obsess about death or murder may have materials related to Nazis or the Holocaust. The difference: Beyond simply possessing these materials, extremists are not shy about expressing their hatred — of Black and Jewish people, immigrants and women, among others.
The Highland Park shooter's online content suggests he focused on violence and death. He posted videos in which he appeared to reenact school shootings, including a cartoon-like video in which he pretended to be a school shooter who is ultimately shot by responding police. He was a frequent poster in a discussion forum that focused on incidents of death and mayhem.
These are fringe spaces and concepts from which many people would recoil. But engagement in those spaces does not on its own suggest the shooter adhered to a specific extremist ideology.
Our review of the shooter's various online content, including videos, music and social media posts, shows no apparent connection or affinity to known extremist movements or groups, and no sharing of narratives consistent with extremism. His online activity lacks the hallmarks of the extremism-related attacks we have analyzed in the past.
The Highland Park shooter posted his attempts at music; while disturbing, his songs and lyrics do not reveal any extremist beliefs. He self-published a book, which is 28 pages of apparently random numbers. He had the number 47 tattooed on his face and painted on his car. He was verified on Spotify and had profiles on TikTok, Instagram, Facebook and Twitter. He spent time on established and fringe platforms. And then he seemed to stop posting, for a while, on many of those platforms. That disengagement may be a clue in and of itself.
There are unconfirmed reports that a few of his posts on the death-related discussion forum may have contained hateful expression. Assuming those posts were not doctored — a possibility about which we always need to be mindful — there is nothing in them that, in our interpretation, can be clearly connected to the shooting.
Several unconfirmed theories about the shooter's beliefs have circulated widely on social media. Some argue a self-made logo he used is a nod to a symbol used by the Finnish far-right association Suomen Sisu. But that association's logo and his look different. Furthermore, he makes no mention of Finnish far-right extremism anywhere else. The chances of a connection are small.
Speculation also swirled around "SS," the abbreviated name of the Soundcloud and Discord groups the shooter belonged to. Some suggested that it was evidence of a preoccupation with the Nazi SS. But the "SS" in fact stood for "Sleepy Squad," the name of his musical collective.
A shooter's real-world activity is also open to examination.
A claim that the shooter was the person who stopped by a Chabad in Highland Park several months ago has been elevated by some as an indicator of antisemitic intent. In time, we may learn more about that encounter, and that information may inform our broader understanding of his motive. For now, we do not know enough to draw clear conclusions.
Understanding extremism and hate requires thoughtful assessments and years of insight and patience. Part of the job is to resist coming to conclusions without evidence, for expediency.
We need to make sure our conclusions are not biased. Doing so requires accepting the reality that motives are often difficult to assess and categorize.
This country is facing a growing threat of heavily armed young men who use too-easily acquirable weapons to commit unspeakable acts of violence. Some of them are extremists; most of them are not. Whatever their motivation, they need to be stopped.
For now, that may be the only analysis we can all agree on.