Forced marriage is all too common in my Haredi community
Many young Orthodox men and women have no idea what they are getting themselves into when they say yes to a match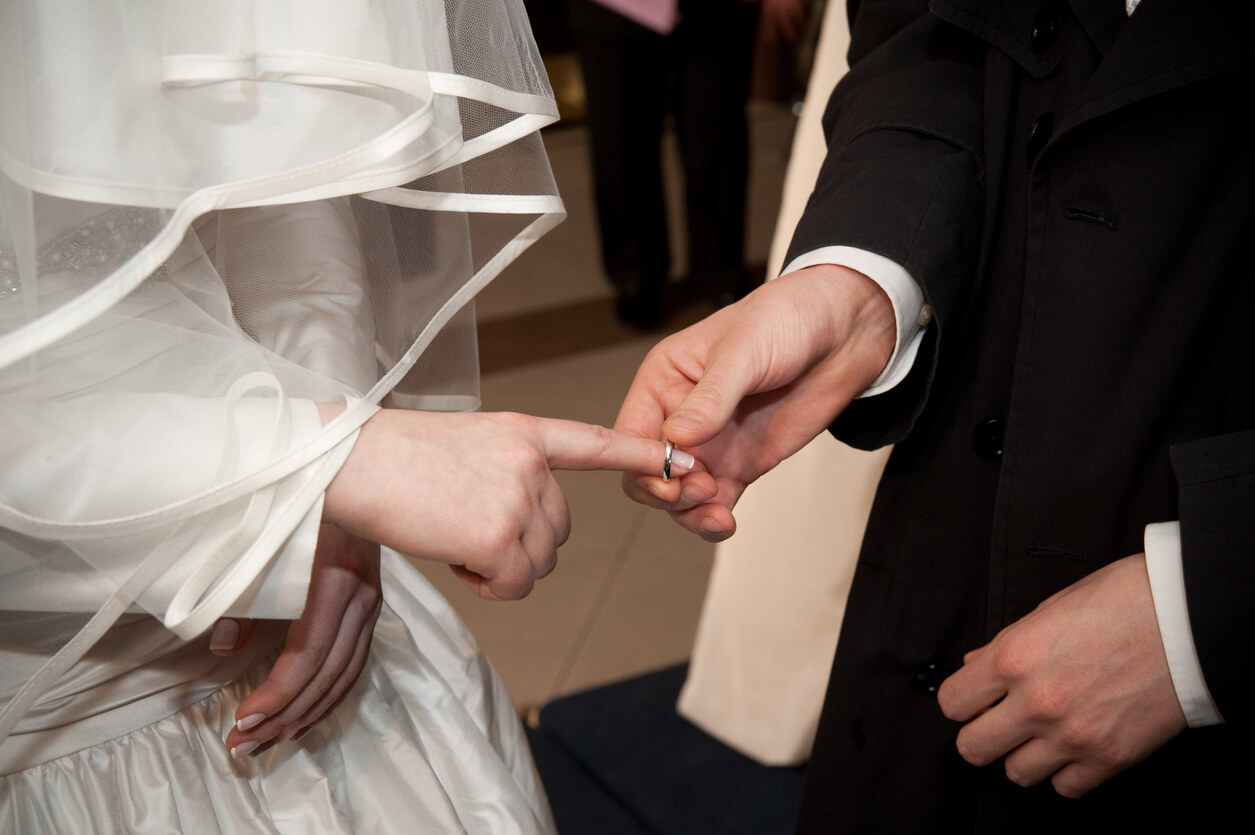 In a recent essay for the Forward, Rabbi Robyn Frisch argued that her Haredi son's marriage was not an arranged one — despite, by her own description, meeting the standard definition of exactly that.
I expect she was trying to explain that it was not a forced marriage, a serious form of abuse in which one or both people do not consent to the marriage and are pressured or forced to enter it anyway.
Arranged marriages are common in many cultures. In an arranged marriage, families (or other individuals, such as a matchmaker) may play a role in choosing the marriage partner, but both individuals are free to choose whether or not to marry and when to get married. Not all arranged marriages are forced, but all forced marriages are arranged. Either way, the social pressures and lack of knowledge on sex and relationships in Haredi communities are such that many young men and women have no idea what they are getting themselves into when they say yes to a match.
I researched and wrote a paper about forced marriage in the Haredi community. Force is not just about being physically dragged down the aisle, bundled onto a plane or drugged into compliance: Many arranged marriages contain elements of social coercion that severely limit the personal autonomy of the young people involved.
I have spent years asking people to understand what it means to face no other way to graduate into adulthood other than to get married. Universal early marriage might evoke images of happy homes and loving families, but most of these young people are immature teenagers whose personalities are not well developed enough to know whether they are compatible or not. This is deliberate — a popular Haredi newspaper ran an article a couple of years ago explaining that early marriage was best because you could entice young girls in with pretty things, before they made a fuss about their groom's personality or personal habits. In Yiddish this is referred to as a girl saying "yes" to der ringel, und nisht der yingel (the ring, and not the boy).
In my work at Nahamu, I have parsed and explained the different practices that make up the shidduch system, and agonized over how our Haredi way of life can be protected while empowering those within it to be informed enough to be able to give true consent. It is more accurate and helpful to identify and condemn harmful practices than to allege that all Hasidic marriages are forced whilst all Litvish marriages are not, which is something I have noticed people tend to do when they don't know enough about the subject.
My work has never been about dismantling the shidduch system which Rabbi Frisch appears to be trying to defend — it has been about ensuring safety and autonomy within it, so that our traditions can be preserved for future generations. I have spent a long time arguing for the type of shidduch system Rabbi Frisch says already exists — it certainly does in some parts of the community, but it is far from universal.
In other words, we want the same thing. I wish her son's experience was representative, but it is not. Unlike most Haredim, her son has gone into this process with the benefit of education, autonomy and parents who are supportive of his life choices that are radically different from their own.
I come from good, Litvish stock. My family is not at the extreme end of the Haredi community. I married into a Satmar family at the age of 18, and I know how much further there is to go in terms of coercing young people into marriages that they have no control over.
Even in staid, middle of the road Litvish communities, there are those who maintain that girls must remain ignorant of what consummating a marriage involves until days before their wedding, so that they don't know what they are agreeing to when they say yes to the young man they are meeting. In this world, brides as young as 17 earn gravitas as fully fledged women, but women three times their age remain girls, if they have never been married.
I come from a community where young men are taught that to masturbate is to murder thousands and thousands of children, but ejaculating into a wife avoids such a terrible sin. Newly frum men might be introduced to this concept in a gentler way, but it will have the same effect: the social pressure to marry quickly. Their wives will then be referred to as pas besalo, "bread in their basket."
Shidduchim are bashert, we are told. Matches are "meant to be," just as Rabbi Frisch explains. I, too, was brought up with the story that 40 days before a child is born, an angel calls out "ben ploni leploni" — "the son of so-and-so, to so-and-so!" — and that matches are made in heaven.
These stories bolstered me when it was my turn to get married. My prospects were limited because I had been sexually abused as a child, and as a local rabbi said to me, who could know for sure if I had repented for that? In the end, I was snapped up quite quickly by a community activist who wanted me for a young man they were taking advantage of themselves.
Even when the marriage collapsed only months later, I was expected to be comforted that this, too, was bashert. Arrogance convinces matchmakers that they know the ways of God, and that they, and only they, can hear the voice of angels, who tell them to match the poor with the poor, the rich with the rich, and the powerful with those who will not challenge or reduce their power. 
Getting married in this way is a tidy and efficient way to systematically find someone to marry, but a successful marriage entails more than just meeting someone who agrees to marry you. Being truly compatible with each other, being able to grow and walk through the world together doesn't need to take months or years but it does take more than a couple of quick, high-pressure dates. It hurts me to see that even educated people can fall for the fantasy quoted by Rabbi Frisch, that "others fall in love, and then get married, and Haredim get married, and then fall in love."
Only the lucky ones do. I bless Rabbi Frisch's son and his bride with happiness and health together.
To contact the author, email [email protected].