Israel's non-apology on Shireen Abu Akleh sends a message that Palestinian lives don't matter
Biden administration's pressure on Israel to investigate the shooting would be better spent pushing for end to the occupation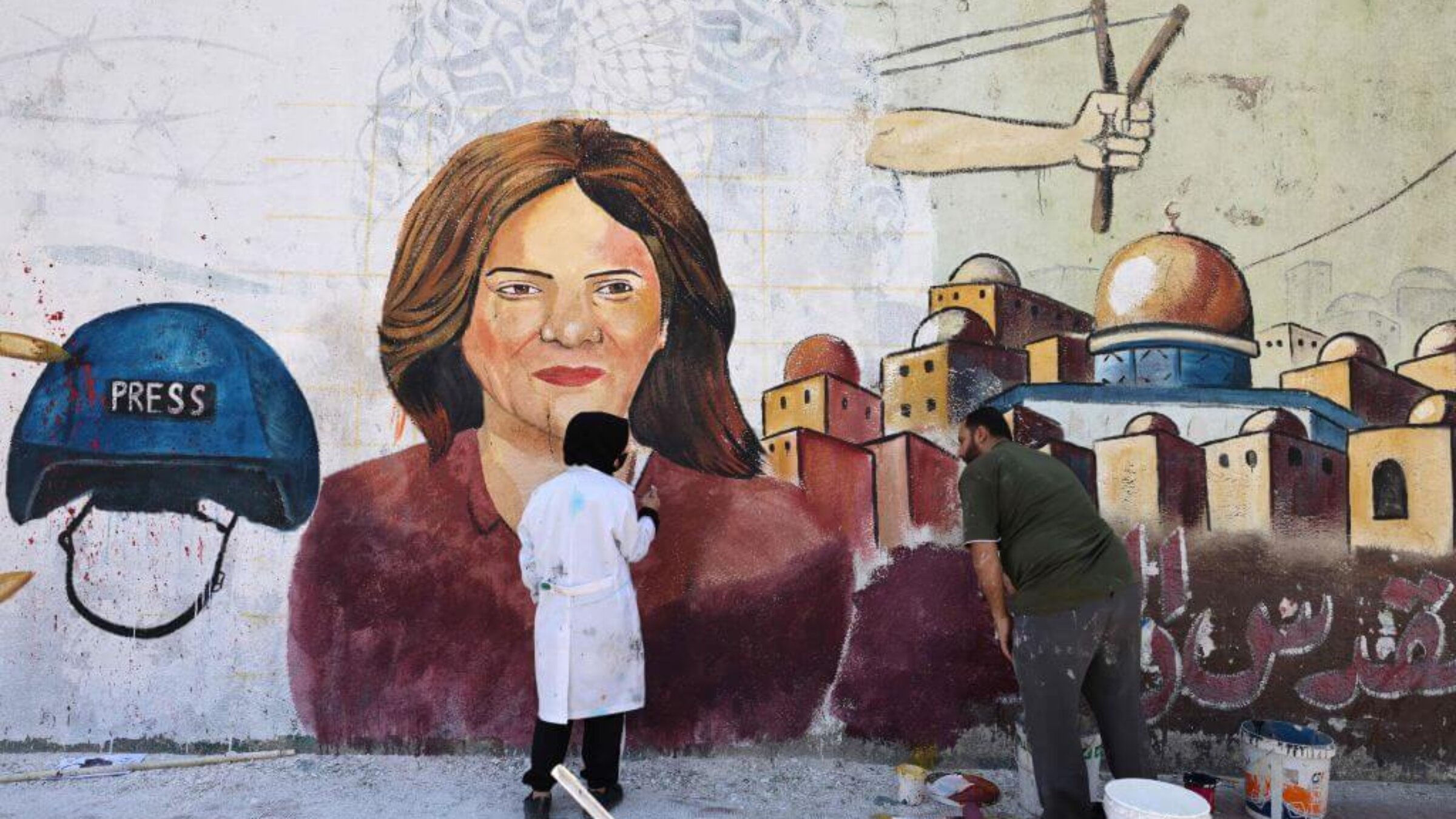 After 117 days, Israel's unapologetic non-admission on Monday that one of its soldiers likely killed the Palestinian American journalist Shireen Abu Akleh by accident was uglier than its long refusal to reveal and take responsibility for what transpired on that fateful day.
The Israeli military now says it was "highly probable" the prominent Al-Jazeera journalist was shot by an Israel Defense Forces weapon, while maintaining that it cannot rule out the possibility that Shireen was killed by Palestinian gunfire.
The military's statement persistently reiterates an allegation that Abu Akleh was shot during an exchange of fire and that she might have been misidentified as one of the armed gunmen who were shooting at the soldiers. In other words, even if Israel did this, it should be absolved of any moral or legal responsibility because the incident occurred "during operational activity to thwart Palestinian terror," as the army's chief of staff, Aviv Kochavi, put it.
It is entirely preposterous to maintain such a claim in the face of independent investigations by The Associated Press, Bellingcat, CNN, The New York Times, and the Washington Post that all concluded  that there was no fire exchange at the time of her death and that there were no Palestinian militants near her when she was hit.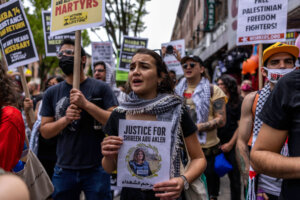 To a Palestinian audience, the IDF's unremorseful and unabashed statement and sham investigation sends a chilling message that this tragedy will not be the last of its kind. In fact, only hours after this announcement, an Israeli soldier killed Mohammad Sabaaneh with a shot to the chest while he was livestreaming an Israeli raid on his hometown, Jenin. Sabaaneh's TikTok was still running when he was killed.
Since Abu Akleh's death in May, Israel has killed more than 43 Palestinians across the occupied West Bank and 35 in the Gaza Strip. The IDF wounded hundreds more and detained about 1,500 Palestinians. Each story bears witness to a heartbreaking tragedy and an egregious brutality.
There was Salah Sawafta, 58, who was killed by a bullet to the head on his way back from the mosque and Nabil Ghanem, 53, who was shot dead as he tried to cross the barrier into Israel to earn a living. There was 16-year-old Thaer Muslet, whose father had groomed him to work at his investment firm before a bullet fired by an Israeli soldier took his life, and the mentally ill 59-year-old Hassan Qawariq, who was killed with a shot to his stomach.
The Israeli government did not even bother to announce a probe into most of these tragedies, including the bombing of a graveyard in Gaza that killed five children during a three-day flareup between Israel and Islamic Jihad militants in August.
The only exceptional thing about Abu Akleh's killing is that because she holds American citizenship and had a high profile, Israel was pressured to give an answer. And this week's conclusion of Israel's probe merely shows a continuation of a pattern of deflecting responsibility and relentless audacity rather than a genuine pursuit of revealing the truth and serving justice.
A week after Abu Akleh was killed, while covering protests around an Israeli military raid in Jenin,  the Israeli military said it had identified a soldier's rifle that may have fired the fatal shot. But the IDF said it couldn't be certain unless the Palestinian Authority turned over the bullet for analysis.
This major change of narrative from the initial Israeli claim that Palestinian fire was responsible for Abu Akleh's death was a calculated move. The Palestinian Authority's original refusal to cooperate with an Israeli investigation and hand over the bullet allowed Israel to  deflect blame. "What is the Palestinian Authority hiding?" was the talking point for many Israeli officials and their supporters.
But in July, under pressure from the Biden administration, the Palestinians agreed to hand over the bullet to Israel for forensic examination through the Americans.
After the forensic investigation, the State Department concluded that Abu Akleh was likely shot by an Israeli soldier, but Washington allowed Israel leeway to avoid blame by saying that the examination was inconclusive because the bullet was "too badly damaged to determine who fired the fatal shot."
This did not assuage calls for accountability, and the State Department continued to ask Israel to release its probe of the shooting. Which it finally did on Monday.
But Israel is determined to keep Abu Akleh's fate an open and never-answered question, as it did with Muhammad al-Durrah, the 12-year-old who was shot dead more than two decades ago while crouching with his father behind a concrete cylinder, crying and waving.
In that case, the IDF initially admitted "probable" responsibility, but quickly retracted that and blamed Palestinians instead. It's not far-fetched that in a few years, Israeli government officials would likewise retract the latest non-admission on Abu Akleh's death.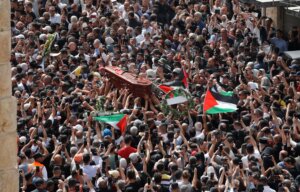 That is because the Israeli government has every reason and incentive to do so.
On the one hand, the international community allows Israel to get away with almost anything vis-à-vis the Palestinians. On the other, if the IDF was to conclusively admit responsibility, that would mean also  having to identify the shooter and hold them accountable.
Doing so could send a message to Israeli soldiers that Palestinian lives matter and count, and that having an easy and itchy trigger finger in the West Bank might have consequences.
That is not a message the Israeli government wants to send its soldiers. Genuine accountability would weaken the occupation. For Israel's subjugation and oppression of Palestinians requires constant and unconstrained intimidation and brutality. It requires keeping Palestinian afraid that our lives could end at any minute, in order to force us to keep our heads down.
That is why Israel needs those night raids that terrorize Palestinian families. It is why Israeli drones endlessly patrol Gaza's skies at night with a strong buzzing noise, keeping its people sleepless, agitated, and traumatized. And it is why Israeli soldiers have an easy finger on the trigger.
The Biden administration is wasting time trying to get Israel to investigate itself. Instead, the U.S. should put more effort into ending the occupation so that there would be no need to keep Palestinians brutalized, terrorized, humiliated and afraid, and there would be no need to corrupt the souls of young Israeli conscripts by forcing them to violently enforce an inherently destabilizing and hideous status quo.
To contact the author, email [email protected].