The US government shouldn't be done looking into Shireen Abu Akleh's death
The US investigation into Shirin Abu Akleh's death won't silence Israel's critics — or defenders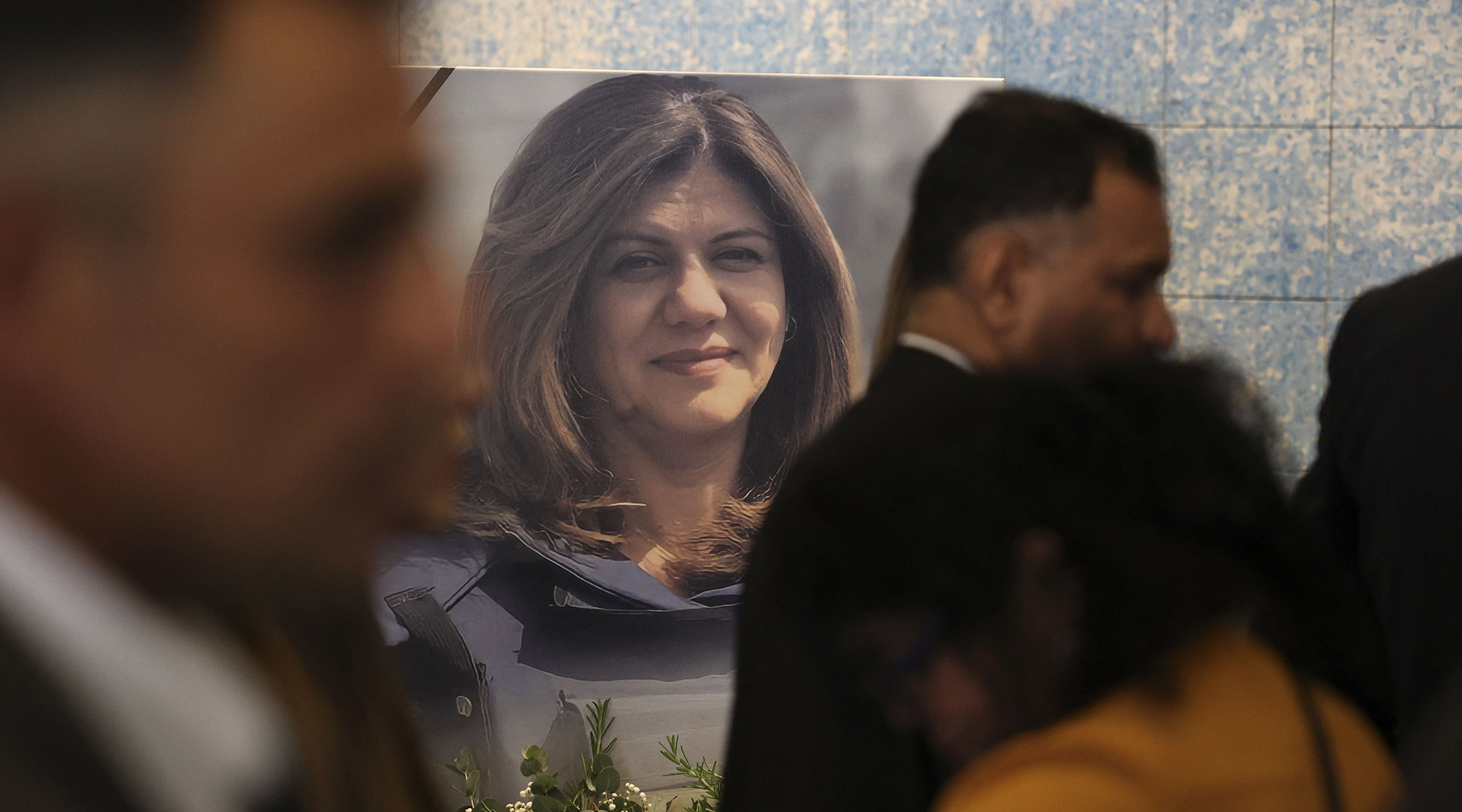 The State Department's inconclusive report on the death of Palestinian American Shireen Abu Akleh shouldn't be the end of the U.S. investigation into the journalist's death. 
After examining the bullet that killed Abu Akleh's death, U.S. Security Coordinator investigators concluded that "gunfire from IDF positions was likely responsible for the death of Shireen Abu Akleh,"  though investigators said the bullet itself was too damaged to draw a clear conclusion.
In their own separate independent investigations, The Washington Post and The New York Times found that no Palestinian shooters were anywhere near Abu Akleh when she was shot and that the fatal bullet most likely came from a barrage of 16 shots fired from an Israeli military convoy. 
"The USSC found no reason to believe that this was intentional but rather the result of tragic circumstances," State Department spokesperson Ned Price said on Monday.
If President Joe Biden and his advisors were hoping the official report would diffuse the controversy before his visit to Israel and the West Bank, they miscalculated. 
The report, such as it is, pleased exactly no one. 
Palestinians and Israel's critics trashed it as a whitewash. In explicitly saying, without accompanying proof, that the bullet was likely fired by accident, the U.S. team seemed to exonerate Israel. Abu Akleh's family issued a statement criticizing the report and calling for an FBI investigation into the death, "much like they do in ordinary cases when an American citizen is murdered abroad."
Meanwhile, Israel's defenders blamed the Palestinians and their supporters for trying to libel Israel and smear the IDF based on inconclusive evidence gathered amidst the fog of conflict. 
A more thorough investigation, under pressure from Israel's most important ally, will likely unearth more facts about the shooting. Abu Akleh, 51, and colleagues were covering an clashes between Israeli troops and Palestinian gunmen during an Israeli army raid in the West Bank city of Jenin on May 11 when she was shot in the head. No one on either side denies she was wearing a clearly marked press vest and helmet, but Palestinians say she was targeted, while Israel maintains if the bullet did come from an Israeli soldier, it was accidental.
To their credit, the Israelis have not shut the door on prosecuting any soldier involved in the death. Yifat Tomer-Yerushalmi, Israeli Army's advocate general, said she is awaiting the findings of the army's internal investigation, which is ongoing.
But if past is prologue, there is little chance that Israel will continue to investigate or prosecute those involved in Abu Akleh's death without external pressure. 
Criminal investigations against IDF soldiers accused of civilian deaths have continuously declined in recent years, according to the Israeli accountability group Yesh Din, and 2% of "complaints made by Palestinians after being harmed by Israeli soldiers in 2019–2020 resulted in the prosecution of suspects."  
To all this, Israeli's staunchest defenders cry foul.
They say it's antisemitic that the world cares so much about one Al-Jazeera reporter when 2,658 journalists were killed around the world between 1990 and 2020. They blame the Palestinian Authority, saying the PA hasn't done enough to quell terrorist activity in Jenin.  They dismiss the very idea of an investigation, since there is no way to know for certain what happened. They point the finger at press outlets for how they report the story. Or they find a way to blame the journalist for her own killing. "Of course, she shouldn't have been killed," wrote Ariel Kahana in Israel HaYom, "but she was no saint either." 
I wish I could somehow convey to these lovers of Israel that their response is doing the country they love no favors. The truth needs to come to light for Israel's sake. 
If an investigation roots out bad actors among IDF soldiers, that's good for Israel. If a report reduces the likelihood another journalist will die during an Israeli operation, that's good for Israel. If a full and transparent report exonerates the IDF, that's good for Israel.
The IDF operates according to a code of ethical conduct that distinguishes, in the words of Moshe Halberthal, the Hebrew University philosophy professor who co-authored it, between "a noble soldier and a war criminal." A moral army must discriminate between combatants and innocents, between proportionate and disproportionate force, and it must take responsibility to avoid collateral damage.
You can dismiss these as idealistic, but you only need to look to Russia to see what happens to a country's international standing when its army operates solely according to what it can do, not what it should do. 
It's not wrong for the U.S. to continue to hold Israel to account for how thoroughly and how transparently it investigates the death of Abu Akleh, and it's certainly not antisemitic. What it is, is good for Israel.