Opinion
A diverse group of Jewish young adults in Ukraine are celebrating their Jewish heritage despite Russian bombs falling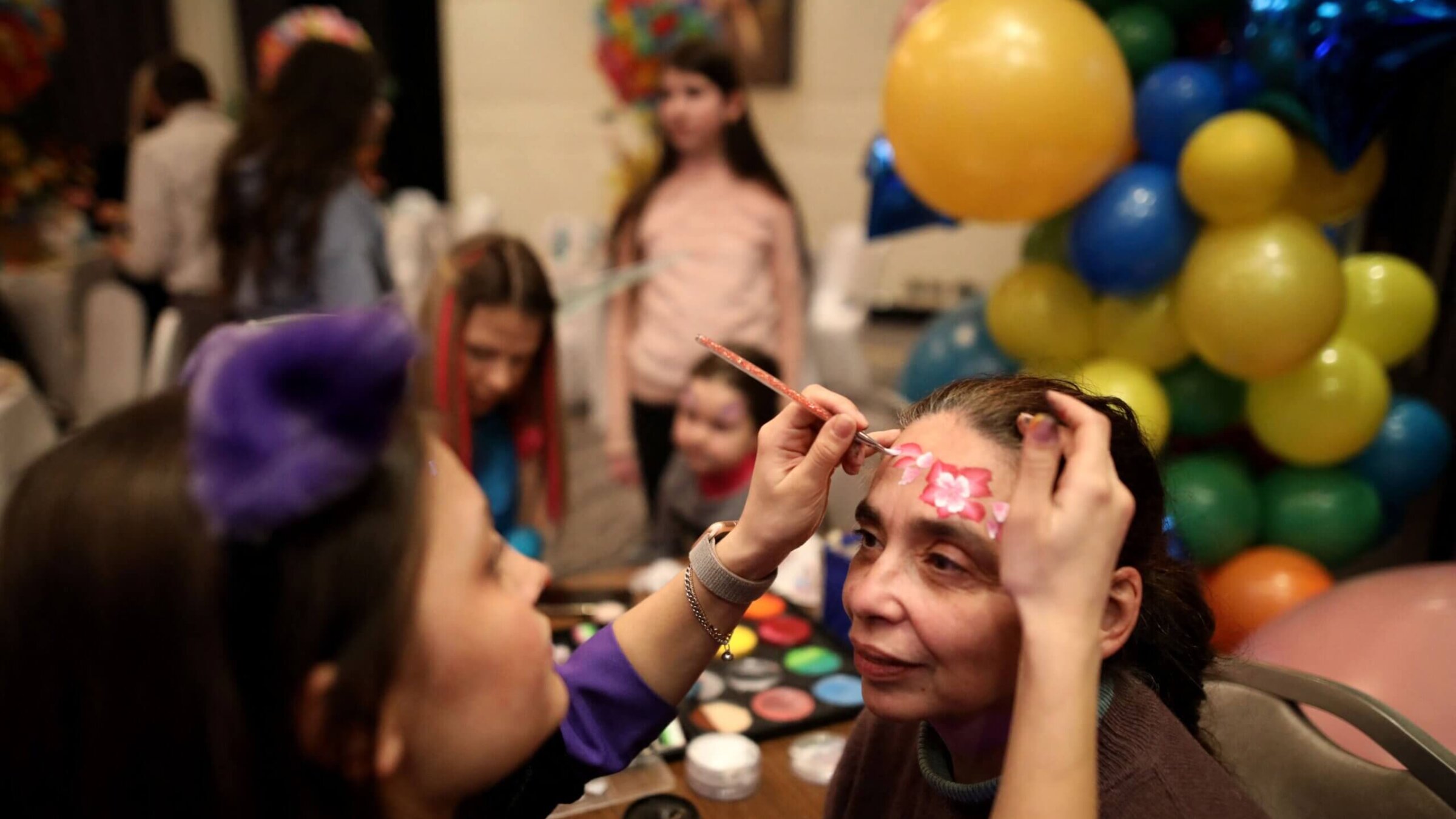 Photos: Over a year of war, Ukrainian Moishe House residents continue to build Jewish community
One year into Russia's invasion of Ukraine, Ukrainians continue to seek a sense of normalcy as they attempt to rebuild their communities and embrace the unknown.
One segment of the population that has been able to maintain a sense of connection during this crisis is Jewish young adults from the Russian speaking Jewish (RSJ) community in Ukraine and surrounding areas, thanks to the support of and  grassroots community building model of Moishe House. The Moishe House global RSJ communities have also been a place of refuge for community members and displaced persons as they relocate to neighboring countries such as Georgia, Latvia, Estonia and Israel. 
Young  Jewish adults in the region have shown tremendous resilience and leadership as they continue to provide opportunities for their peers to express and celebrate their Jewish heritage, even as  their own fate remains uncertain. 
1 / 6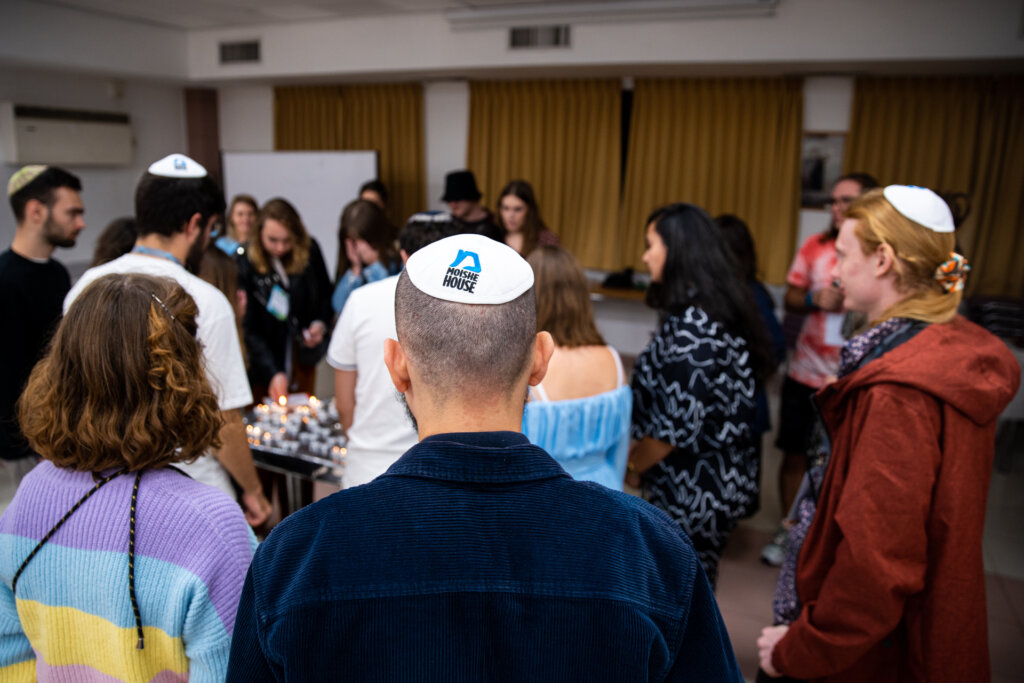 The mission for Moishe House's RSJ community was to serve as an entry point for young adults from countries in the region now impacted by the war in Ukraine to learn about and embrace their Jewish identity. Thirty-six participants from Ukraine, Germany, Turkey, Austria, and throughout Israel gathered in Jerusalem in November 2022 for a weekend retreat to do just that. For many, it was an opportunity to be  rejuvenated and immersed in Jewish learning as a distraction from the realities of the war.
2 / 6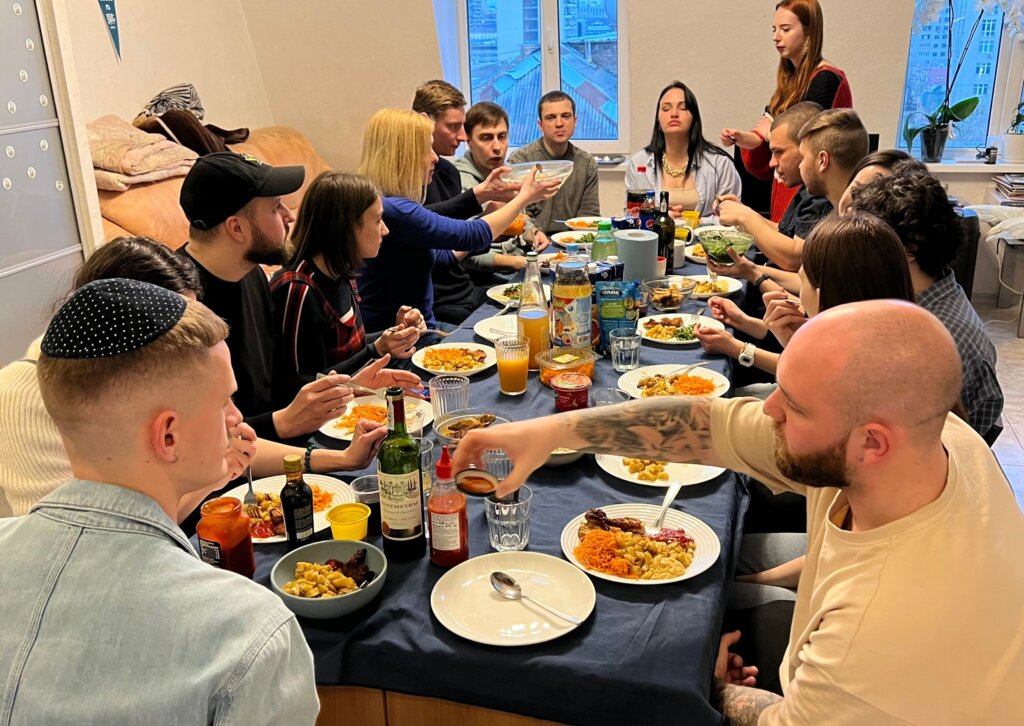 Moishe House Kyiv residents hosting a Shabbat dinner. The residents of Moishe House Kyiv, Dnipro, and Odesa made the decision to stay and keep their house open when the war began. Because of their pre-existing networks, they were poised to quickly mobilize volunteers to provide food, medicine, and other immediate assistance to neighbors in need when the war began. In the months that followed, the residents provided other young adults with hubs of creativity, connection, and refuge to find light during a dark and unpredictable time.
3 / 6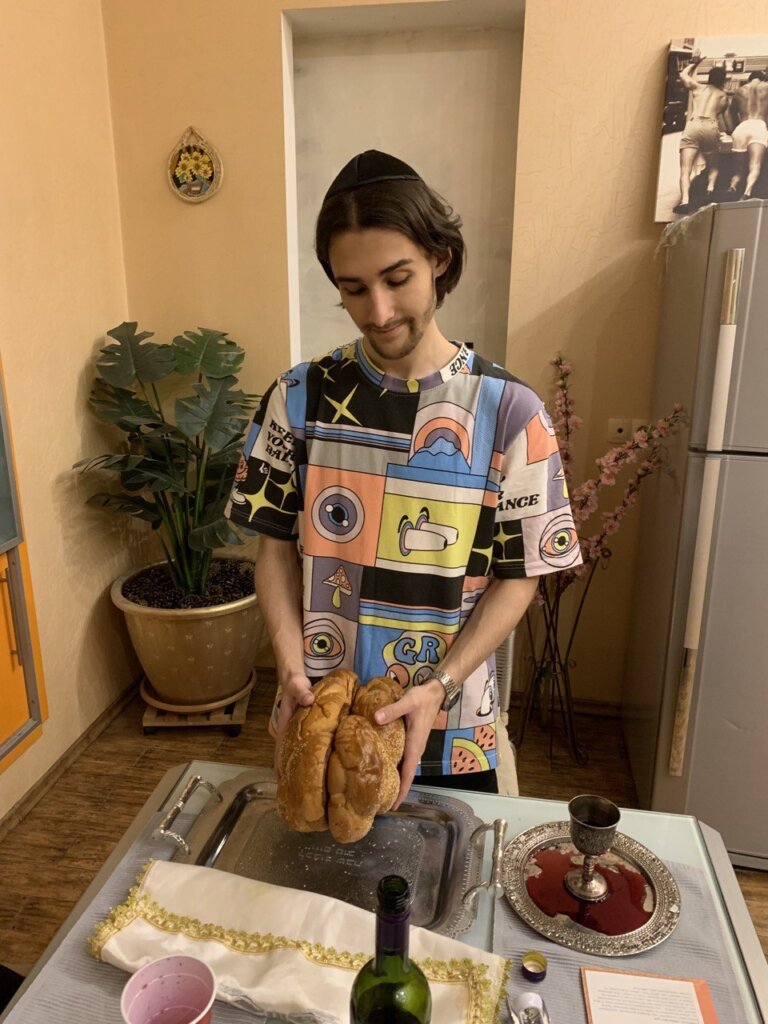 A Moishe House Odesa resident lead a Shabbat dinner in November 2022. Despite the onslaught of Russian bombs, a new Moishe House community opened in late 2022, with the launch of Moishe Pod Chernivtsi (comprised of 2 resident community builders). Amid great uncertainty, young Jewish adults have embraced the power of community by finding new ways to gather, connect, and re-energize themselves as they rebuild their lives and deepen their relationship to Judaism and Jewish life.
4 / 6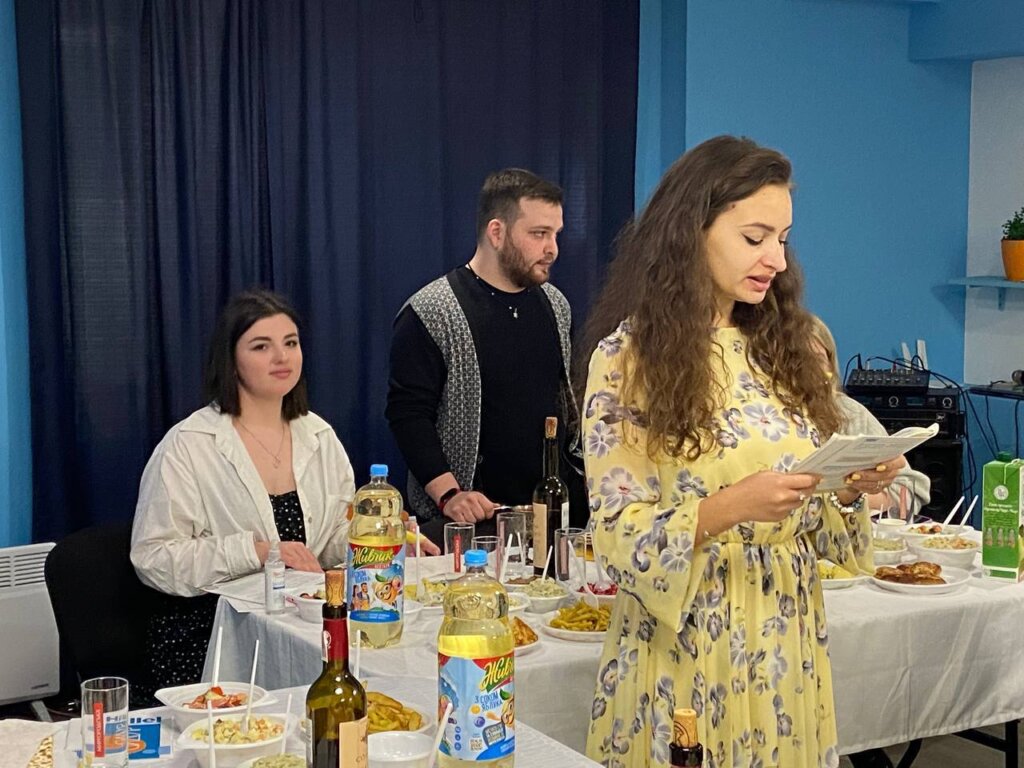 "I have been in the Jewish world since 2017, but my personal role was not clear to me. In some communities they said that I am a hanikh (student) and cannot do this and that, and in other places I am a madrich (leader) and cannot, because of my status, do this and that. When I became a resident of Moishe House, it became clear that I could personally decide what kind of Jew I wanted to be, what I could and could not do, and what impact I wanted to have on  society. Thanks to this, we (Moishe House) were the only Jewish organization in Kyiv that never closed its doors and hearts for our community during the war. Here, the words that Hillel taught us, 'Who, if not me, and when, if not now?' just made sense." — Moishe House Kyiv resident
5 / 6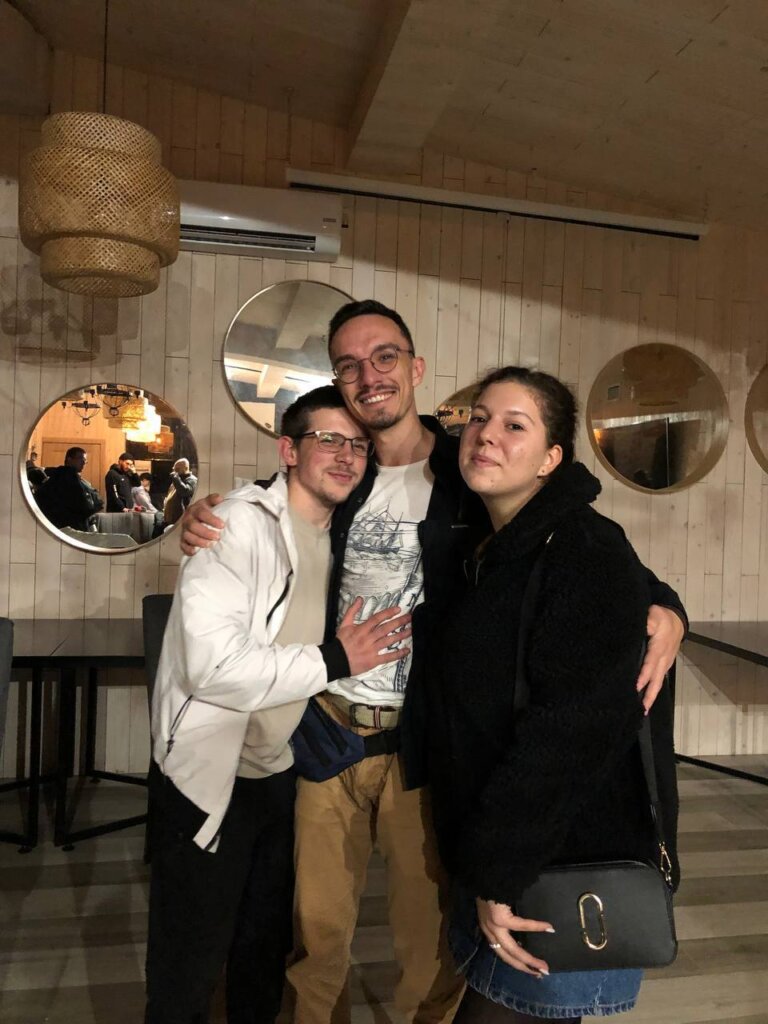 Moishe Pod Chernivtsi residents greet a Moishe House resident alumni from Odesa, Ukraine at a  Shabbat dinner in October 2022. Moishe Pod Chernivtsi is the newest RSJ location for community programming, which opened in late 2022 to create a place of respite as the war continued. Despite the difficulty of finding real estate to rent during the war, these residents volunteered to host programming that would enable newly  relocated Jewish young adults in Ukraine to come together in a safe, peaceful space to refuel their energy with a fun game night or Shabbat dinner, and enjoy the comfort of Jewish community as they adjusted to a new normal.
6 / 6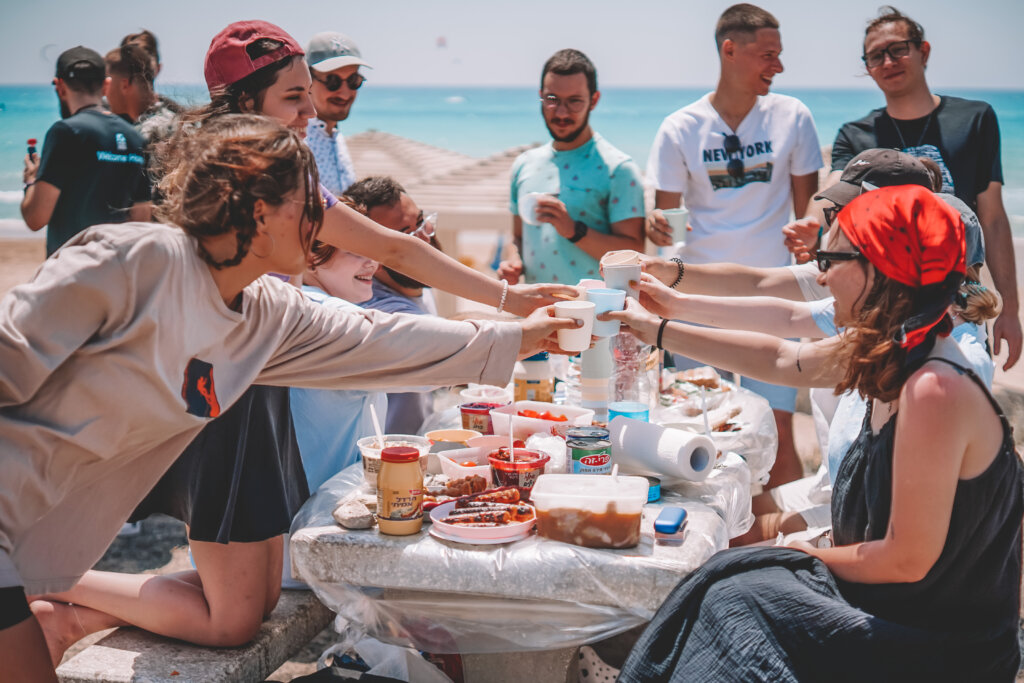 Moishe House Haifa, Moishe House Tel Aviv, and Moishe House Ramat Gan have become havens for RSJ community members who have relocated to Israel from various countries since the war began. Moishe House communities have rapidly become a hub for young RSJ adults, including those previously living in Israel, who are eager to connect with other young Jewish adults. As more young adults seek refuge in Israel from the war in Ukraine, Moishe House has helped them to reduce overwhelm and is often their first introduction to Judaism and Jewish life.