A year of war and hope in Ukraine
Jewish professor who fled Soviet Union runs program tutoring 3,000 Ukrainian high schoolers
'The only way that I could help was to do what I do my whole life, and that is teaching'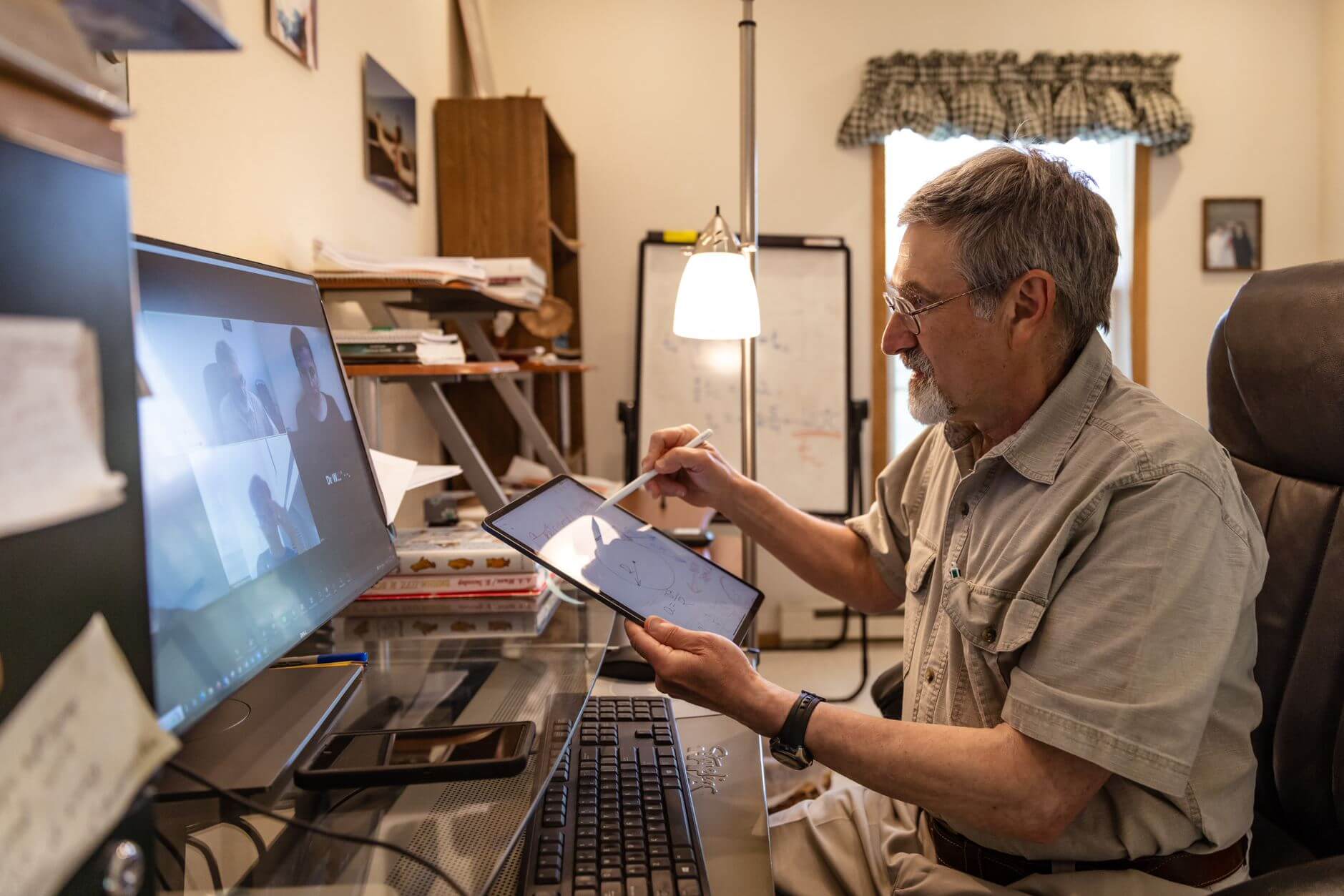 Like millions of people around the world, Michael Waxman wanted to do something to help Ukrainians after Russian troops invaded their country a year ago. Waxman, a professor of natural sciences at the University of Wisconsin-Superior, recalls thinking "that the only way that I could help was to do what I do my whole life, and that is teaching."
So he placed an ad on Ukrainian social media sites last March seeking high school students to tutor. Within a few months, more than 1,000 professors from around the world had joined him in Tutoring Without Borders, which now serves 3,000 Ukrainians — both refugees and those who remain in the country — online and for free.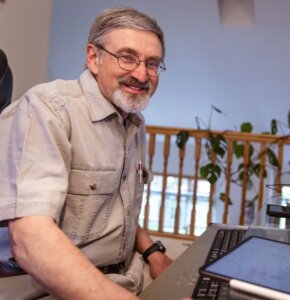 Waxman, who is 64, emigrated from Siberia to Texas via Israel in the 1990s. Though the tutoring program serves students at all academic levels, he has a particular passion for the gifted. It stems from the discrimination he faced as a Jewish teenager in the Soviet Union, he said, where his dream of attending Novosibirsk State University, the leading institution in his region, was crushed because of his identity.
"I was the top in my class," Waxman recalled in an interview. Admitted instead to what he described as "a second-rate institution," Waxman said that "the unhappiness that year affected me profusely. I never felt I was as bright anymore. I was almost destroyed. It's one of the reasons why I decided to help Ukrainian gifted kids."
The tutoring project that now includes professors from prestigious universities including MIT, Princeton and Oxford began with Waxman and a single teenager, named Orest, who had fled Kyiv with his family for a village where there was nonetheless rampant street fighting and aerial attacks.
"I was tutoring him when he was sitting in a car," Waxman recalled. "My impression was that my tutoring is almost wasted, because the connection was terrible, with frequent interruptions and he was looking to the side all the time, to the left, to the right. My impression was that he hardly listens to me."
After a couple of weeks, though, Waxman received a Facebook message from Orest's mother, Tatiana Pankova-Balog, saying that the tutoring was helping.
When the war started, Pankova-Balog wrote him, her previously well-adjusted son started having panic attacks. She is a psychologist, but found herself unable to help. "He did not want to change clothes; he slept on the sofa, dressed," she wrote, according to Waxman's translation from Russian. But after Waxman's lessons began, "the condition of Orest improved more and more," and he began thinking about the future again.
"His dream was to grow up and invite the professor to visit us in Kyiv," Orest's mother said. "Thanks to Professor Mikhail, we were able to maintain the health and adequacy of our child, save him, so we will always be grateful."
That message, Waxman said, "shook me to the core."
"Because the thing is, I do not consider myself a great instructor," he explained. "I am an average instructor. And if I was able to do it with all this terrible internet connection and everything," then other instructors could do at least as well, he reasoned.
He enlisted Vitaly Vanchurin, a fellow academic and his former neighbor in Duluth, Minnesota, a few miles from Superior. And the two men recruited their sons: Sasha Waxman designed the website for Tutoring Without Borders, and Cosmos Vanchurin wrote — and rewrote — the code that powers it. "I think now he is in the third or fourth iteration," Waxman said.
Along with vestiges of Waxman's long-ago rejection trauma, the group's emphasis on tutoring gifted students came with an influx of university professors who wanted to teach at their usual classroom level. Waxman prides himself on making good matches for people like a precocious 10th grader looking for advanced study in number theory and combinatorics.
"You know what I found for him?" Waxman said. "A lady at Princeton University who's doing her Ph.D thesis right now in number theory and has a number of publications in combinatorics."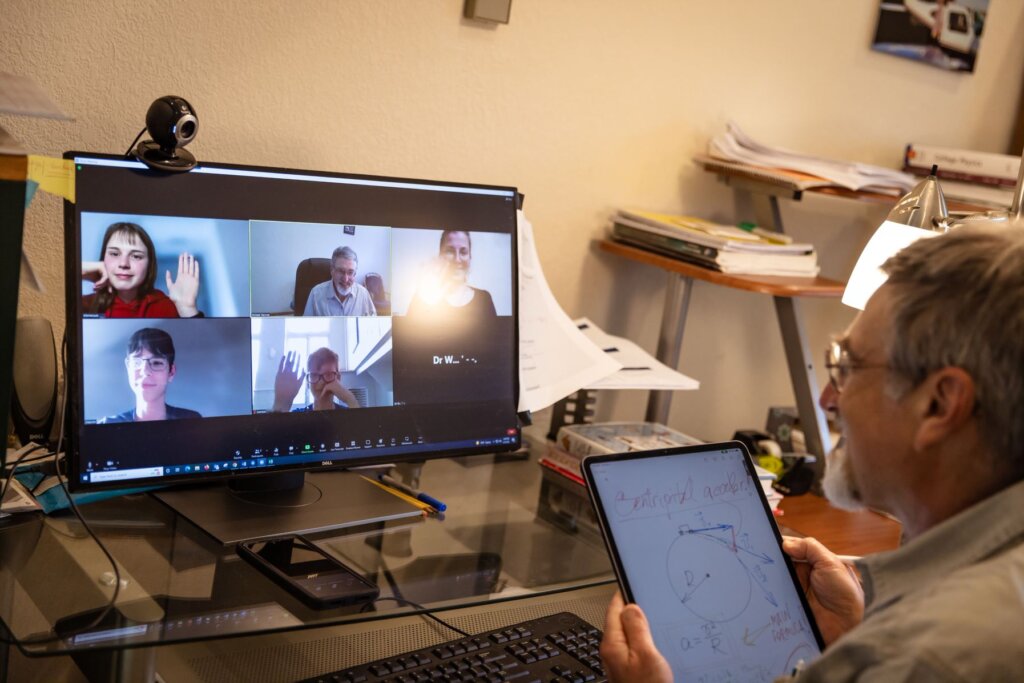 Another 10th grader, Ilya Garbazhiy, wrote from the port city of Odessa praising Waxman's selections.
"The first time we met, we had a Zoom meeting. Michael introduced to me his project and explained that he can find me a tutor on almost any subject," Garbazhiy said. "Initially, I planned only to visit several classes on physics, chemistry and astronomy, but the list quickly grew up to 10 classes on different topics per week, and since Michael continues proposing to me extra classes, this could be just the beginning."
The fact that Waxman, who teaches physics and chemistry at the university, speaks fluent Russian certainly helped.
"I want to use my language skill in Russian. A lot of them do speak Russian," he said, noting that integrating English into the lessons could help the Ukrainians who hope to study abroad.
"I have never been to Ukraine or known anyone there," Waxman said. "I feel compassion toward these people who were subjected to this aggression. And I don't think that the fact that I'm from Siberia should in any way preclude me from the desire to help those kids. They are in a very difficult situation now."