A Black and a white Jew discuss: Chris Rock uses the N-word. Here's why Jews don't use the k-word
Two veteran Jewish journalists — one Black, one white — discuss the Netflix special 'Selective Outrage' and historically charged terms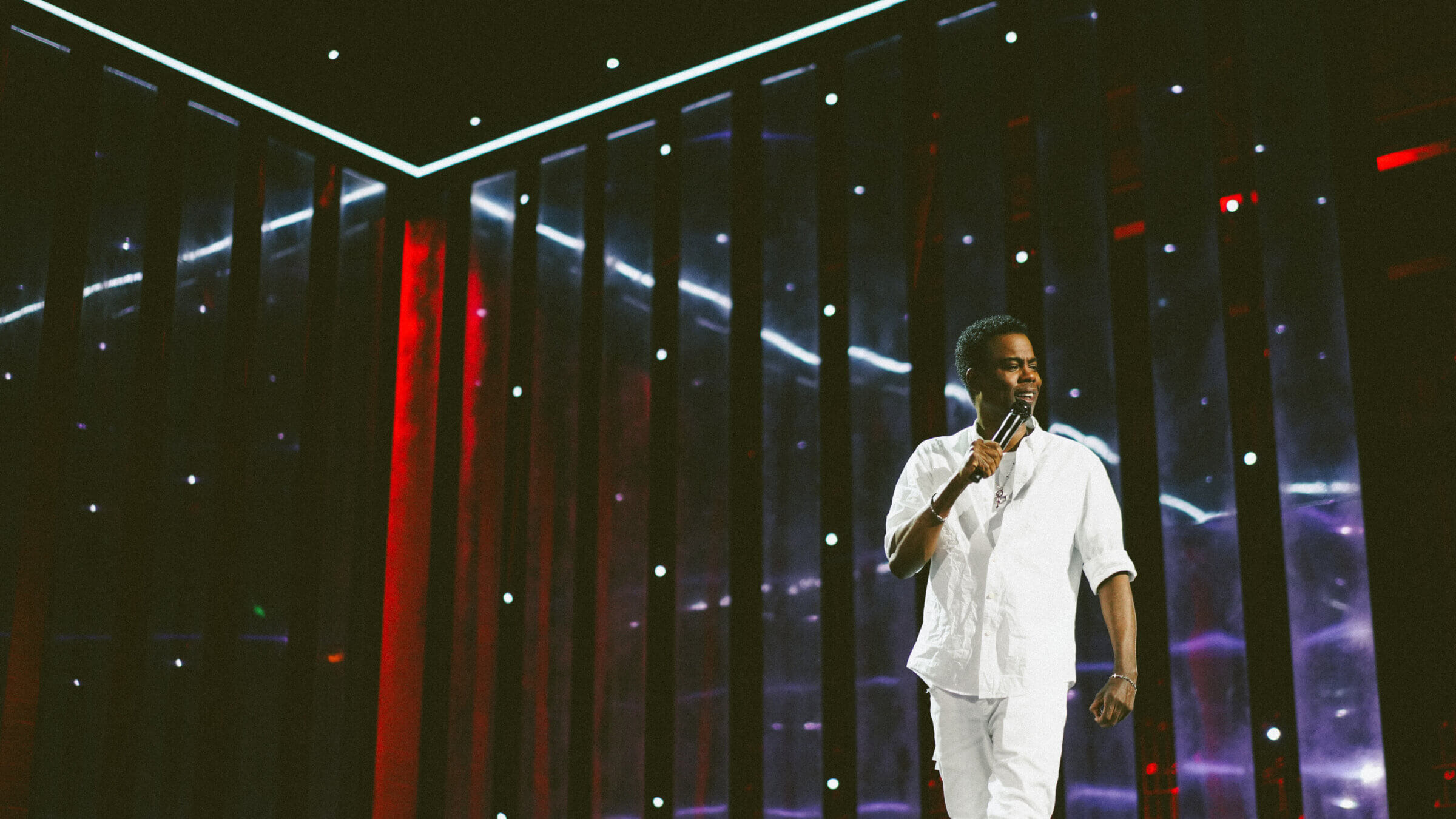 Editor's note: Watching Chris Rock's latest special, our columnist Rob Eshman wondered why the comic made such gratuitous of the N-word. It also brought to mind an anti-Jewish slur that is hardly ever used by Jews today. He knew just who to talk it through with: the Forward's editor-at-large, Robin Washington.
Below, the two veteran Jewish journalists — one Black, one white — discuss the Netflix special 'Selective Outrage' and these historically charged terms.
This conversation has been edited for length and clarity.
Rob Eshman: After watching Chris Rock's special, "Selective Outrage," he got a lot of pushback on social media from Black Americans for his frequent and unfettered use of the N-word. And it got me thinking: why do you never hear Jewish stand-ups use the k-word?
Robin Washington: Black people have been debating the N-word forever. The single most important thing you have to know about it is that there is no word for your basic, empowered, good old American white person that is a threat to them. "Honky" is archaic; no one cares. But when you say the N-word outside of the Black community, it does mean something. It's a threat. And when you say the k-word, it's a threat, there's no question.
Eshman: So that's my first question, which I know isn't exactly original. If the N-word is so poisonous, why use it?
Washington: In the weirdest way, it is something that we now own. We actually got something, we actually own this word.
Eshman: I came across an interview with Randall Kennedy, who wrote a whole book about the N-word. He calls it "a rhetorical device for community formation." In other words, you can like us, you can observe us, but you cannot use this word; this word is ours.
Washington: That's the point. When white people have historically said the N-word, it was meant as a threat, and it was backed up by this power imbalance. So when white people say it now, you can't say, 'well, it's okay now,' or you didn't mean it, or whatever. It's an awful lot to undo.
Eshman: There's an infamous televised conversation where Louis C.K., Chris Rock and Ricky Gervais are laughing about using the N-word, and Jerry Seinfeld just sits there stone-faced. "You found the humor in it," Seinfeld explained to Rock. "I haven't found it. Nor do I seek it." Black Twitter lionized Seinfeld for saying that, like it was his Heschel-marching-with-King moment. White people say there's a double standard about the N-word, but there really isn't. There's only one standard: Black people can say it, and we can't.
Washington: You know, the best example of owning something that was derogatory is Obamacare. Originally, the opponents said, "He's got this terrible program, Obamacare." And then Obama's camp said, "Yeah, Obamacare is great." I was amazed not just that they did it, but at how quickly they turned the word around.
Eshman: One way of defanging a word is to co-opt it, like "Obamacare" or "queer," which used to be a slur, but which the LGBTQ community has made their own.
Another way is to stop using it. Maybe Jews don't use the k-word, even among ourselves, because we want it to die. I wonder if comedians stopped using the N-word, would it go away too? No one really uses "Negro" anymore.
Washington: Don't forget rap. More than comedians, rappers have propagated the N-word like crazy.
With the k-word, I think it's generational. I'm not even sure the younger generation even knows what it means, like hymie or heeb (also slurs for Jews). Someone tried to start a magazine with the title "Heeb" for younger readers, and it just didn't have the shock value. I was once called the N-word and the k-word at the same time, by the way.
Eshman: By the same person?
Washington: Yes. That was in the 1970s, which was hardly a politically correct time. Even if people today won't admit it, or try to deny wearing blackface, or whatever.
I think Jews don't use the k-word because the word has simply fallen out of use. Jews have other words that we use among ourselves, because we are definitely self-deprecating.
I will tell you, there is a word that is out there, and it's "Jew." Jew itself can be derogatory, like "jew you down." When marchers in Charleston chant, "Jews will not replace us," it's pretty clear what's going on there. They don't need the k-word.
By the way, Scrabble allows "jew" as a non-proper noun. Not quite sure what's up with that, but I'll take the points!
Eshman: Interesting. Louis C.K. has a brilliant routine in which he says that "Jew" is the only word that can mean two different things depending on your inflection.
Comedian Ari Shaffir has a whole special called "Jew" which, come to think of it, carries that dangerous, transgressive weight as well.
One of his jokes is, "We're cheap, but only compared to you guys. We're not cheap compared to Chaim and Shlomo." It's very much like Chris Rock and the N-word. The word "Jew" actually functions in Jewish culture as the N-word does in Black culture.
Washington: It very much can, and you know when it's happening. That's the point.
You use these words precisely because they're dangerous. You want to provoke a reaction. With comedians, the whole point is to be provocative. That's what drives me nuts about people saying, "Oh, can you believe what Chris Rock said? Can you believe what Chappelle said about Kanye?"
Well, yeah. Did you expect him to come out and sing "Kumbaya"? It's part and parcel of being a comedian. And it's ironic and almost makes me sad to say this, but think about Bill Cosby, virtually the one Black comedian who wouldn't use the N-word. And then he turns out to be Bill Cosby.