Why shouldn't religious schools get funding for special education?
A group of Jewish parents and schools are fighting California for equal access to government money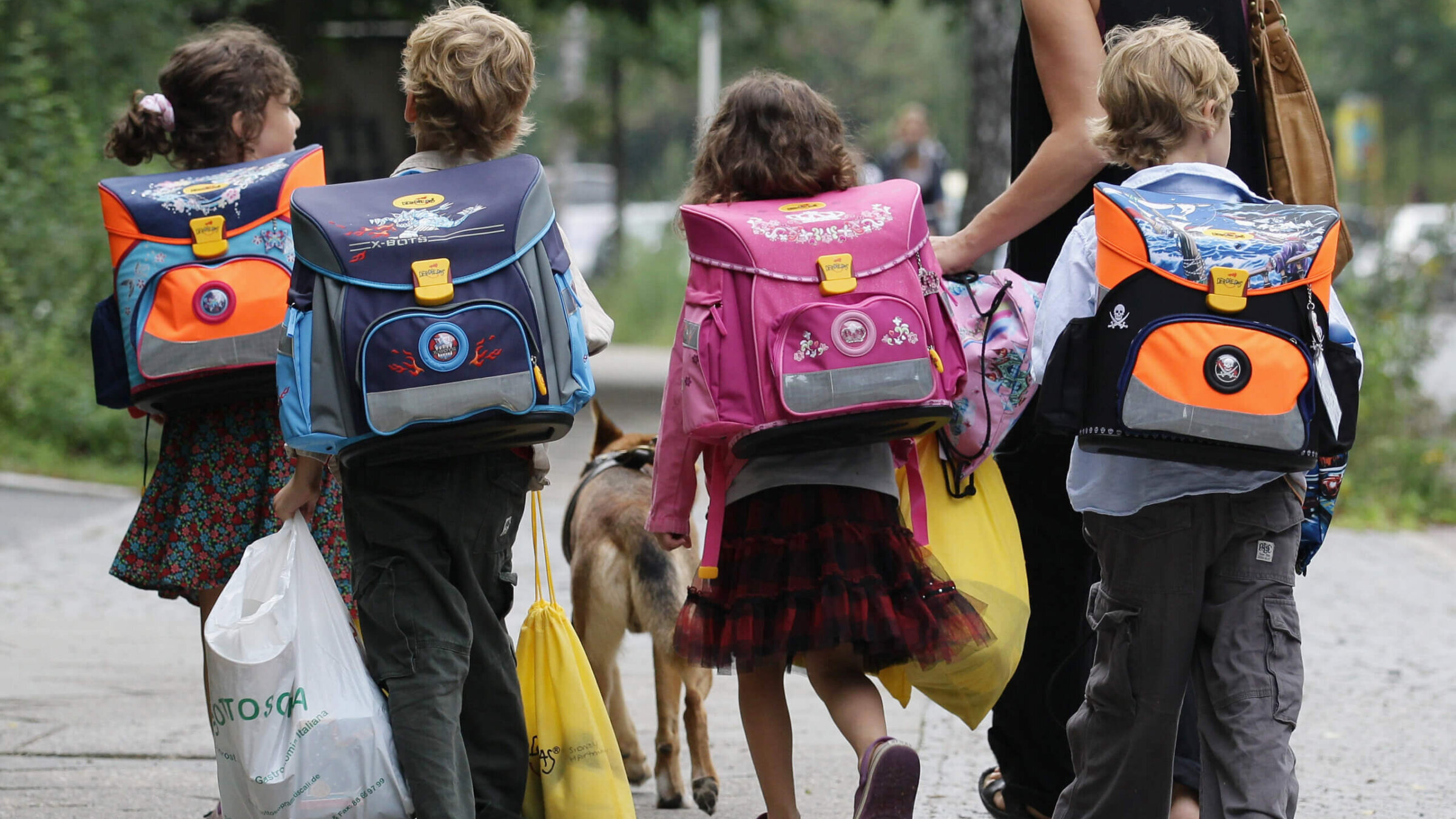 Religious schools in California can't get state funding for special education, even if they satisfy all secular legal requirements. A group of Jewish parents and schools recently asked a federal court to stop California from enforcing the law, which prohibits religious schools from becoming state-certified special needs schools. The government provides funds to support eligible students in all other certified special needs schools. 
Over the past two decades, the U.S. Supreme Court has not only made clear the First Amendment allows states to include religious schools in government funding programs; it has also made clear that once a state makes funding generally available to private schools, excluding religious schools constitutes religious discrimination prohibited by the First Amendment. 
As a result, the challenge to California's legal regime is likely to ensure not only that Jewish institutions can work alongside the state to support special needs, but to also reinforce that religious institutions cannot be discriminated against when it comes to government funding. Religious families with children with special needs will hopefully no longer have to choose between the care their child needs and their religious observance. 
The background in California
Filed back in March, the plaintiffs — three Los Angeles families and two Los Angeles Orthodox Jewish day schools — are represented by the Becket Fund for Religious Liberty and have also garnered the support of Orthodox Union (I serve as a pro bono legal consultant on the case as well). The lawsuit stems from California's attempt to comply with its obligations under the Individuals with Disabilities Education Act. Enacted by Congress in 1990, the IDEA provides states with funding for special needs children so long as the state ensures that every special needs child receives a free — that is, publicly funded — appropriate education that meets their particular educational needs. 
The challenge for states receiving federal IDEA funding is that, at times, public schools lack the infrastructure, resources and capacity to provide some subset of special needs children with an appropriate educational program. In those instances, where the state can't meet the educational needs of special needs children, the IDEA instructs the public education system to refer students to private schools that can meet the educational needs of children — and to allocate tuition dollars and funding for ancillary services to support the cost of educating the referred special needs student.  
And, in fact, California law does exactly that. It requires local educational agencies to refer students — and allocate the necessary funding — to certified nonpublic schools whenever the public schools cannot provide an appropriate education. It also details a variety of criteria for schools to become certified. Nearly all of those criteria relate to the content and quality of the education provided by the nonpublic school — that is save one. A school, irrespective of the quality of the education it provides, cannot be state certified if it is "sectarian" — that is, if it is religious.    
A shift to neutrality
For much of the 20th century, this sort of religious exclusion was viewed as constitutionally necessary in order to preserve separation between church and state. Under prevailing legal doctrine at the time, the Supreme Court viewed allowing government funds to flow to religious institutions as impermissibly entangling church and state. 
But at the turn of the 21st century, the Supreme Court's view began to shift. Instead of interpreting separation of church and state to prohibit such funding, the Supreme Court argued that such separation could be achieved simply by treating religious institutions neutrally. Thus, religious institutions should not receive more funding than similarly situated institutions; but if they received equal funding on equal terms as their secular counterparts, all was constitutionally kosher. 
In more recent years, the Supreme Court has gone one step further in making funding available to religious institutions. If religious institutions satisfy the secular criteria of a government funding program, then excluding religious institutions because of who they are or what they believe, according to the Supreme Court, constitutes religious discrimination in violation of the First Amendment. Indeed, this past June, the Supreme Court struck down a Maine law that excluded "sectarian" schools from a generally available tuition assistance program — an exclusion that looks almost identical to the exclusion that is still on the books in California.
The fact that the Supreme Court has deemed these sorts of religious exclusions unconstitutional doesn't mean that facts on the ground will change overnight. Especially given that such exclusions were once deemed constitutionally necessary, these sorts of religious exclusions have been woven into all sorts of government funding programs across the country. So, whether it is the exclusion of churches from historic preservation grants in New Jersey or the exclusion of religious instruction from universal pre-K programs in New York, states continue to discriminate against religion in all sorts of government-funded programs.
What happens next
For this reason, the plaintiffs' legal challenge in California is significant on two fronts. If successful, the lawsuit will afford religious schools the opportunity to serve special needs children who cannot have their educational needs met by the public school system. In so doing, it will ensure that parents need not choose between accessing government resources, on the one hand, and selecting a school that comports with their religious commitments, on the other hand. 
More broadly, a victory for the plaintiffs will have impact both outside the arena of special needs and even outside the jurisdiction of California. It would further reinforce that existing laws excluding religious institutions from government funding programs are out of step with current First Amendment doctrine and are therefore vulnerable to constitutional challenge. States will likely need to audit the requirements of their funding programs to make sure that they remove exclusionary rules. 
Those rules, holdovers from a time past, persist in unconstitutionally preventing people of faith from accessing benefits available to all other citizens.
To contact the author, email [email protected].