This Shavuot, we are in the golden age of female Torah study
There are so many female rabbi-scholars of Torah that it is no longer remarkable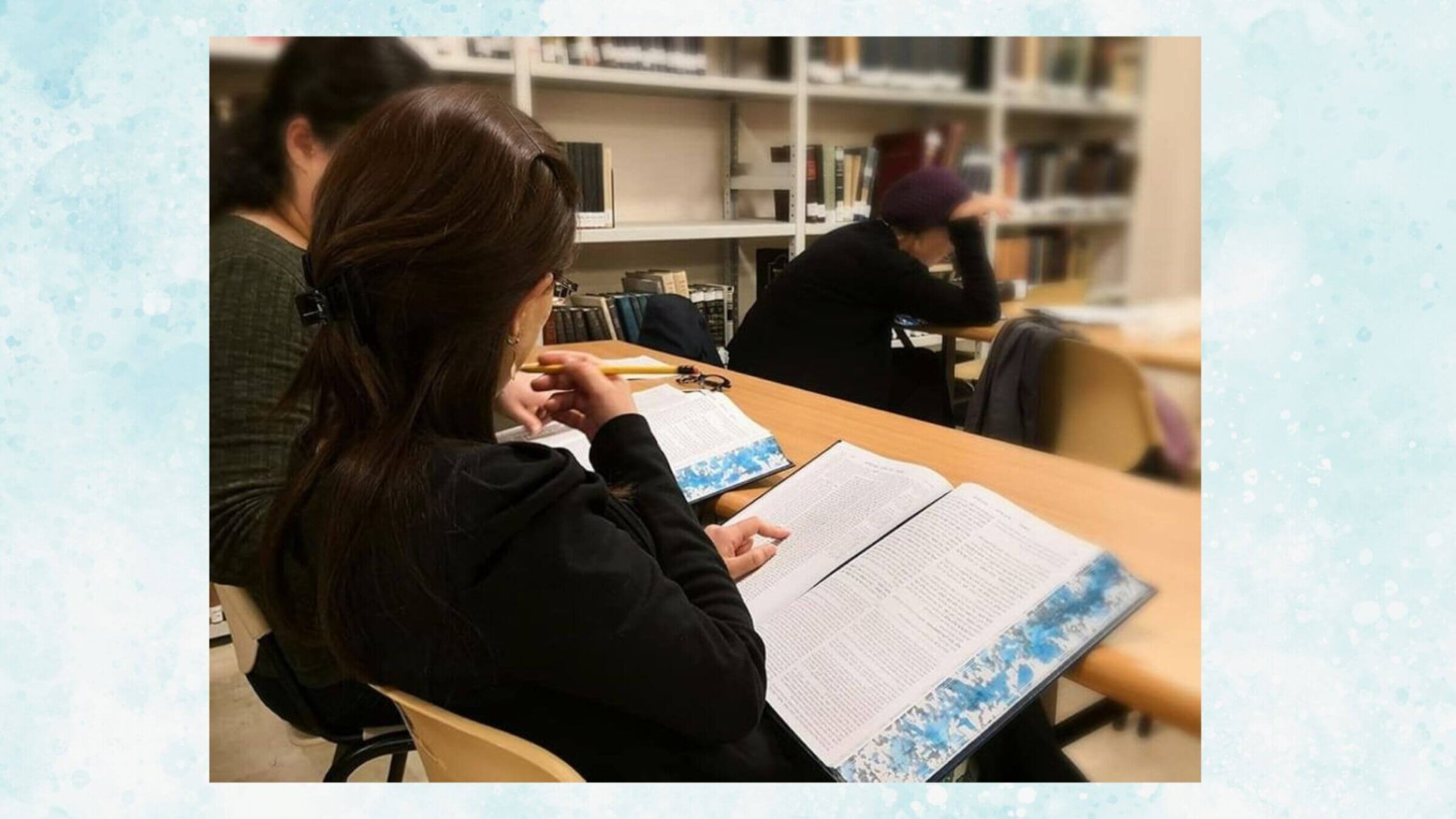 Never did I imagine, as a preppy high school student at a Protestant boarding school, that my spiritual journey would lead me to serious Torah study. 
At my bat mitzvah, despite several years of Hebrew school at our Reform temple, my Hebrew skills were so deficient that I needed even the blessings before the Haftarah and Torah readings transliterated. Stumbling through my bat mitzvah, ignorant of the most basic Hebrew literacy skills, I felt like a fraud.
Today I am far from that nervous bat mitzvah girl, thanks to the many opportunities that we, as modern Jews and as women, have for Torah study. In those early days I never would have anticipated leaving a journalism job to become a full-time Torah student in the Drisha Arts Fellowship (which, sadly, no longer exists), or taking off a week to study at Yeshivat Hadar's Halacha Intensive this year. The Halacha Intensive is an annual exploration, run by the Manhattan-based egalitarian yeshiva, of a topic of Jewish law. It is designed for learners already fluent in learning Talmud, which I was not.
Hadar and other places like Yeshivat Maharat are fomenting a quiet revolution by centering women's learning and scholarship. We are approaching a critical mass of learning opportunities, though there need to be more learned women to teach the rest of us. On Shavuot, when the custom of studying Torah all night attracts many liberal American Jews, I am especially grateful for the plethora of female Torah scholars I can learn from. 
Tikkun Leil Shavuot, the night-long study session that brings in the Shavuot holiday, is held at synagogues and Jewish community centers and is increasingly popular across the country. To be sure, many of the sessions offered are light fare, covering topics like Israeli food and Jewish art, rather than deep dives into Torah. But they may whet the appetite for more, and are evidence of an enthusiasm for learning in Jewish communities, particularly for women, whose experiences are less often at the forefront of text study.
As Rabba Sara Hurwitz, co-founder and president of Yeshivat Maharat, writes, in the Talmud: "women's experiences tend to be objectified and the subject of debate." ("Rabba" is an honorific that is one way of expressing the feminine of "rabbi.") Hurwitz, the head of the first Orthodox institution to ordain women as spiritual leaders, also notes that women did not have wide access to Torah texts until the 20th century. With tools like Sefaria, the online library of Jewish classical texts, we have a level of access unprecedented in all of Jewish history.
Women now see access to Talmud scholarship as a birthright. At Yeshiva University's Stern College for Women, last April, the administration canceled entry- and intermediate-level Talmud courses for lack of enrollment. That sparked an uproar among Stern students, alumnae and beyond. After being sent a petition with over 1,500 signatories, Stern administrators reinstated the classes. 
At Yeshivat Hadar's Halacha Intensive, while the commentaries we studied were written by men (there were virtually no female religious scholars at the time they were penned), many of our teachers were female scholars of our time. When my main teacher, Rav Miriam-Simma Walfish, came over to me and my chavruta (study partner) to answer our questions, it felt encouraging. In the past when I had male teachers in the beit midrash, their questions at times created pressure, a feeling that I wasn't doing well enough. 
What is most exciting to me is that no special point is made of the female scholars teaching at Hadar. Like their male peers, they teach on the breadth of Talmudic thought. Women simply bring their voices and expertise to the study hall. 
Today, women are also taking formal leadership positions in Jewish learning to an extent never before seen at legacy institutions. The head of each school that is part of the Conservative movement's Jewish Theological Seminary — the chancellor, and deans of rabbinical, cantorial, education and undergraduate schools — are now, for the first time, all women.
Half or more of the rabbis being ordained this year at nearly every liberal seminary is female, according to my research. Yeshivat Hadar is ordaining its first rabbis this year, and half of the dozen advanced scholars who will receive smicha (ordination) are women. 
Female rabbis and scholars are nurturing and expanding Jewish Torah literature. My home bookshelves groan under the weight of volumes they have written and edited, which live next to classical texts.
Though my week at Hadar's Halacha Intensive was challenging, just being able to keep up was exhilarating. Spending hours at a time bent over Hebrew and Aramaic texts in small fonts is today a countercultural act. Outside the study hall, our attention is fractured by the never-ending stream of breaking news and text alerts pinging our cell phones. To sit and focus on ancient texts feels like a revolt against that unceasing input of quickly forgotten cultural flotsam.
The greatest lesson that I have learned through my study experiences (including in a small independent study group in which I have participated for the past decade) is that Torah is alive. It is a living corpus of documents, whether you believe that it tells our literal history or is a series of metaphors and parables. Their content is central to understanding who we are as a religion and as a people, and what it means to be a Jew today. We can be secular and unobservant all we like, but we should understand where we come from. The key to this self-understanding is Torah study.
Just as we are in a dialectic with God, we are in conversation with our founding documents. We breathe life into them through reading, debating and discussing them. When I study the opinions and arguments of the rabbis of the Talmud, I am suddenly part of the conversation. It feeds my soul in a way nothing else does.
While there are a few ancient exceptions in the Talmud of female intellectuals like Bruria, a female scholar in the first and second century Israel who is mentioned several times in its pages, female scholarship is today becoming the rule rather than exception. There is joy in how unremarkable it is to be guided by female rabbi-scholars these days. Their work enriches us all.
This year, on Shavuot, I am grateful to the women who are deepening my appreciation for and understanding of Torah. Strictly observant or not, scholarly or ignorant (or like me, somewhere in between), together as Jews, on Shavuot we celebrate accepting the Torah at Sinai. How well we get to know it is in our hands.
To contact the author, email [email protected].