It shouldn't take bin Laden to wake you up to rampant antisemitism on TikTok
Conspiracy theories, misinformation and extremism have been rampant on the app for years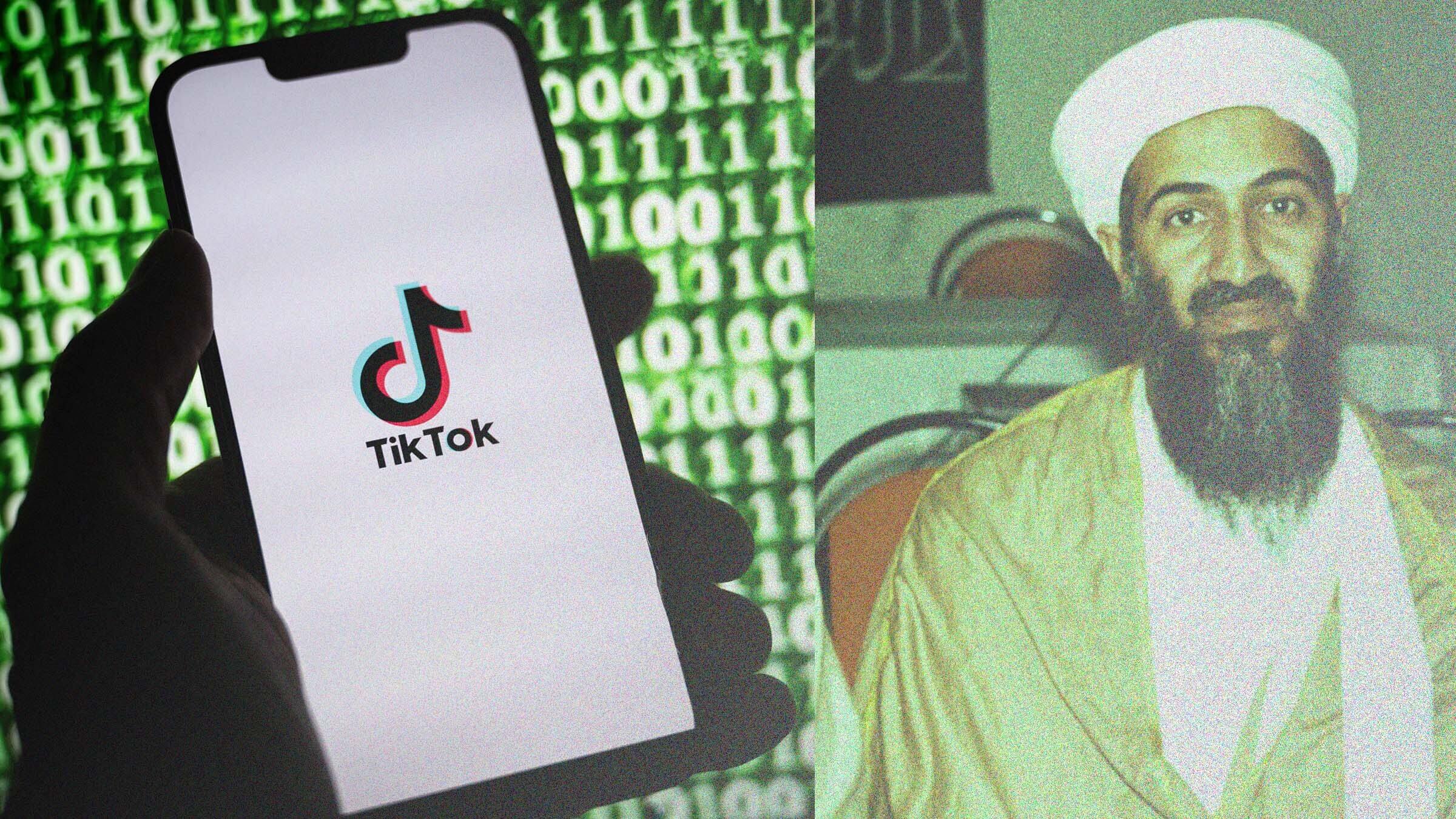 A surprising number of young people have recently posted TikTok videos in praise of Osama bin Laden's "Letter to America."
The speakers in these videos, overwhelmingly by people who look too young to even remember 9/11, focus on how bin Laden's antisemitic pro-terrorism screed opened their eyes to America's evils. "Under settler colonialism," one said, "Any kind of resistance is branded as terrorist because the only acceptable violence is violence by the occupier," implying that al-Qaeda's terror attacks that killed 3,000 Americans were an acceptable act of defiance.
Many people were shocked. The Guardian, which had posted a transcript of bin Laden's original "Letter to the American People" in 2002, removed it from their site. After considerable pressure, TikTok removed content referencing the video from its platform.
While I was saddened by the TikTok trend, I wasn't surprised. I have been watching my friends, students and patients become radicalized by the app. I hope that this incident will help others, too, to wake up to its dangers.
Extremism over nuance
I have always been unsettled by TikTok. Short-form social media platforms always seem to prioritize extremism over nuance. Indeed, a 2022 study by Newsguard found that as many as 1 in 5 TikToks contained misinformation on a spate of issues.
Since Hamas' terror attacks on Oct. 7, it seems to have gotten even worse. It is one thing to say "Free Palestine" or "Justice for Palestine," which at least allows for the possibility of coexistence between Palestinians and Israeli Jews. But today, non-Jewish friends with whom I used to celebrate Hanukkah now post TikToks explaining that Jews have no right to object to explicit calls for the eradication of Israel.
"We don't get to tell an oppressed group what resistance language they can use," goes one common defense.
The meaning is clear: Jews do not have the right to criticize calls for our genocide. It has been saddening and worrying (and also kind of amazing) how quickly my friends on Tiktok in the past month have moved from expressing justified horror over civilian deaths in Gaza to straight-up platforming slogans claimed by Hamas.
And yet, I know that it is not my friends who are to fault when they insist on using this slogan. I simply cannot imagine them saying these things 10 years ago.
Punchy conspiracy theories are already halfway around the world before the slow, plodding scientific explanations or historical contexts can even get their boots on.
Conspiracy theories abound
I first started noticing TikTok's red flags when I was a substitute teacher in 2022. I taught fifth grade in Massachusetts. I noticed that during social studies classes students would interrupt me to say that the moon landing was a hoax: "I saw it on TikTok!" I was unsettled how many of the kids believed this formerly fringe conspiracy theory.
I ended up wasting a whole class period debunking these moon landing truthers.
By the end of that same year, I was doing clinical rotations in nursing school. I shadowed a nurse who was taking care of a patient who had just come out of surgery. He was white as a sheet and his hemoglobin count was low. The doctor ordered a transfusion of packed red blood cells but the patient refused the care. "I won't accept any blood from a vaccinated donor!" He said.
The nurse was shocked. She called in the doctor. Everyone reassured the patient that the transfusion was necessary and perfectly safe. The doctor said that the blood had not been tested to see if the donor had been vaccinated against COVID, which the patient said was unacceptable. "I'm not gonna get vaccinated blood!" the patient stated angrily through pale lips, "I know what those vaccines do to you!"
He was firm about his source of scientific information, too: "I saw it on TikTok!"
I don't know if the doctors finally convinced that patient to accept a blood transfusion. He was still intransigent when our clinical instructor dismissed us for the day.
The phrase "I saw it on TikTok!" was something I heard more and more. By spring of this year, the trends and conspiracy theories nurtured by TikTok algorithms were no longer confined to children or the occasional eccentric.
I watched close friends of mine, friends with doctorates and thriving careers, falling prey to the most ridiculous TikTok trends. Some started convincing themselves that they had serious medical conditions.
One friend told me in all seriousness that she had "undiagnosed autism." She had come to this realization by watching "neurodiverse" creators on TikTok. "I have always been shy," she told me over coffee one afternoon, "and sometimes I get really forgetful or I get obsessed with nerdy stuff." She laughed and shrugged her shoulders: "It's obvious now that I have autism. But I wouldn't have known it if I hadn't seen it on TikTok."
"Have you been to a doctor to get a diagnosis?" I asked. "That way you can get treatment for your autism."
My friend laughed: "No. Is treatment for neurodiversity really necessary? Or is it just big pharma trying to repress those of us in society that refuse to conform to the rules?"
I sighed. I have scars in my forehead from my autistic son's wild, uncontrollable meltdowns. His behavior had only recently begun to improve with anti-anxiety medication.
I hope that the recent spate of TikTok videos about Osama bin Laden will finally wake Americans up to the dangers of the app.
In the meantime, I try to avoid social media. I spend my time at school or volunteering. I try not to wonder if my friends getting radicalized by an app masquerading as a fun social network means that the world is getting more dangerous.
To contact the author, email [email protected]