Letters
American and European JCCs do not share the same mission, and that's a good thing
European JCCs focus on a renewal of Jewish life where it has been previously dormant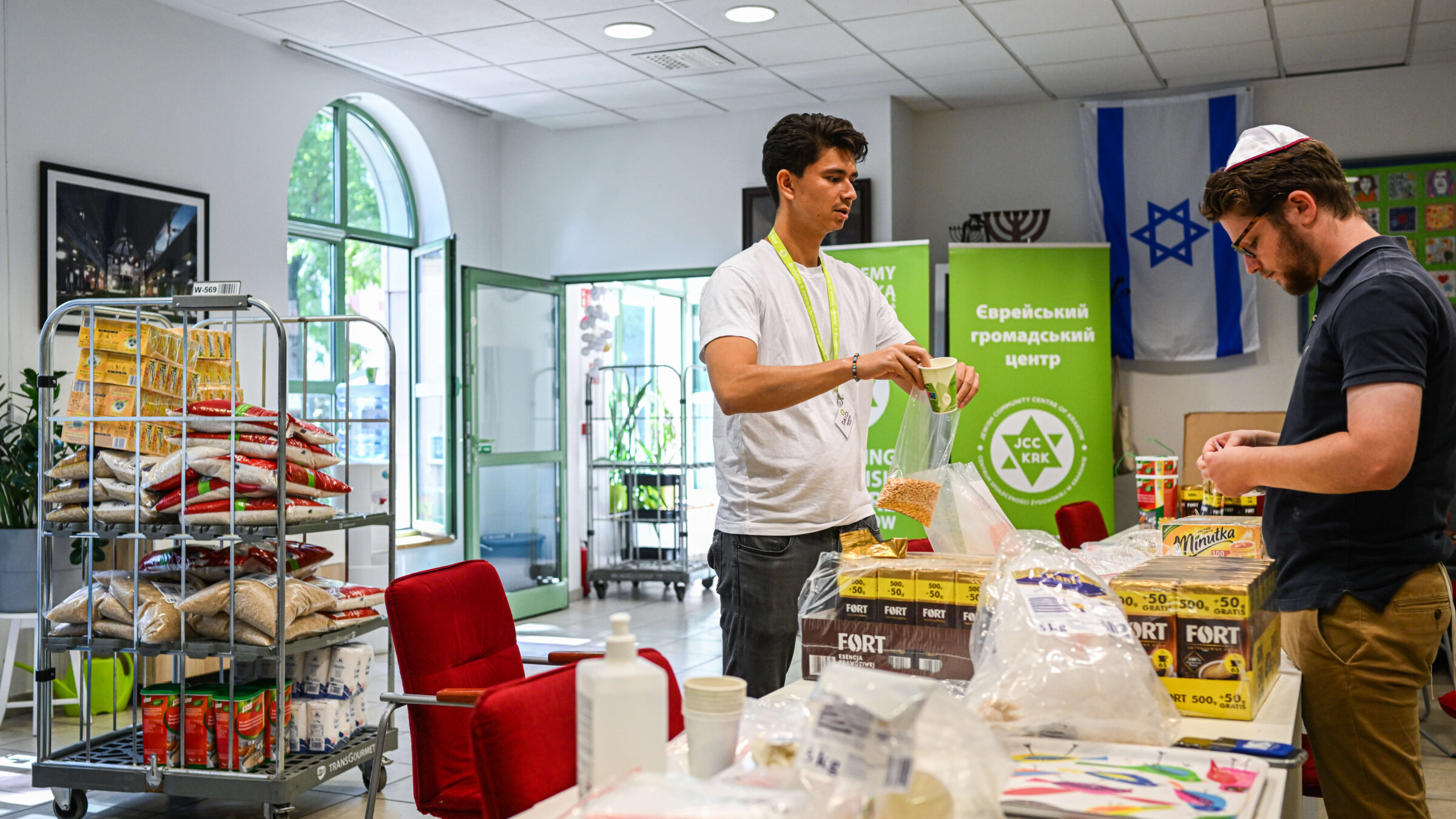 Re: "American JCCs are failing to nurture connections between Jews. They can learn from their European counterparts" by Madison Jackson
To the editor: 
I was very pleased to read Madison Jackson's recent article extolling the virtues of Jewish Community Centers she's visited in Europe and celebrating their remarkable commitment to serving as engines for the growth and development of their local Jewish communities. Her eagerness to see her own JCC and others here in North America enhance the degree to which they serve a similar function is something shared by many leaders across our movement, and reflects a growing recognition of the vital responsibilities these extraordinary institutions bear at a time of declining participation in Jewish life in far too many places.
As president and CEO of JCC Association of North America, I have the honor to travel to JCCs from coast to coast and no two are the same. Together they welcome more than a million Jews through their doors each week, as well as over half a million others—our friends and neighbors from beyond the Jewish community who choose Jewish settings for activities they might just as easily do elsewhere.
I too have been inspired by the work of so many additions to the global JCC network in the countries of the former Soviet Union and in a growing number of cities across Europe and in other parts of the world. Many enjoy the benefit of substantial support from organizations like the American Jewish Joint Distribution Committee and focus on the renewal of Jewish life in places where it was previously dormant. They have a very specific mission, and their success is measured, in part, by the numbers of people they engage in a growing circle of programs and activities rooted in Jewish connectedness.
Here in Canada and the United States, we have been in the JCC business for far longer, and over time each JCC community has evolved to include an array of entry points to the Jewish community. From early childhood education to camping to book fairs and lectures, travel programs, fitness, wellness, and more, there's something for almost everyone. 
Still, we can and should aspire to more. We should be working to widen the circle of participants and members and endeavor to make our programs and facilities ever more accessible. We should work to ensure that the Jewish communities we serve with such abiding dedication are measurably stronger from one year to the next. We should continue to capitalize on opportunities to partner with other organizations within every Jewish community.
JCCs are the largest platform for Jewish engagement in North America, and with one of every three people coming through our doors from beyond the Jewish community, we also are the largest platform for Jewish community relations on the continent. We operate the largest network of Jewish day and overnight camps, and we have more children in our Jewish early childhood education programs than any other Jewish organization. With more than 30,000 full and part-time staff throughout the year, our movement is the largest employer on the continent's Jewish landscape. 
In short, we are uniquely positioned to serve as the primary engine for the next chapter of North American Jewish life — and that responsibility obliges us to think, plan, and build in a manner that ensures that a larger and more engaged Jewish community will result.
— Doron Krakow
President and CEO of JCC Association of North America