Letters
Halevi is wrong. The fight to end the occupation and protect democracy are directly intertwined
It is impossible to separate the attacks on the judiciary from the government's plans to annex the West Bank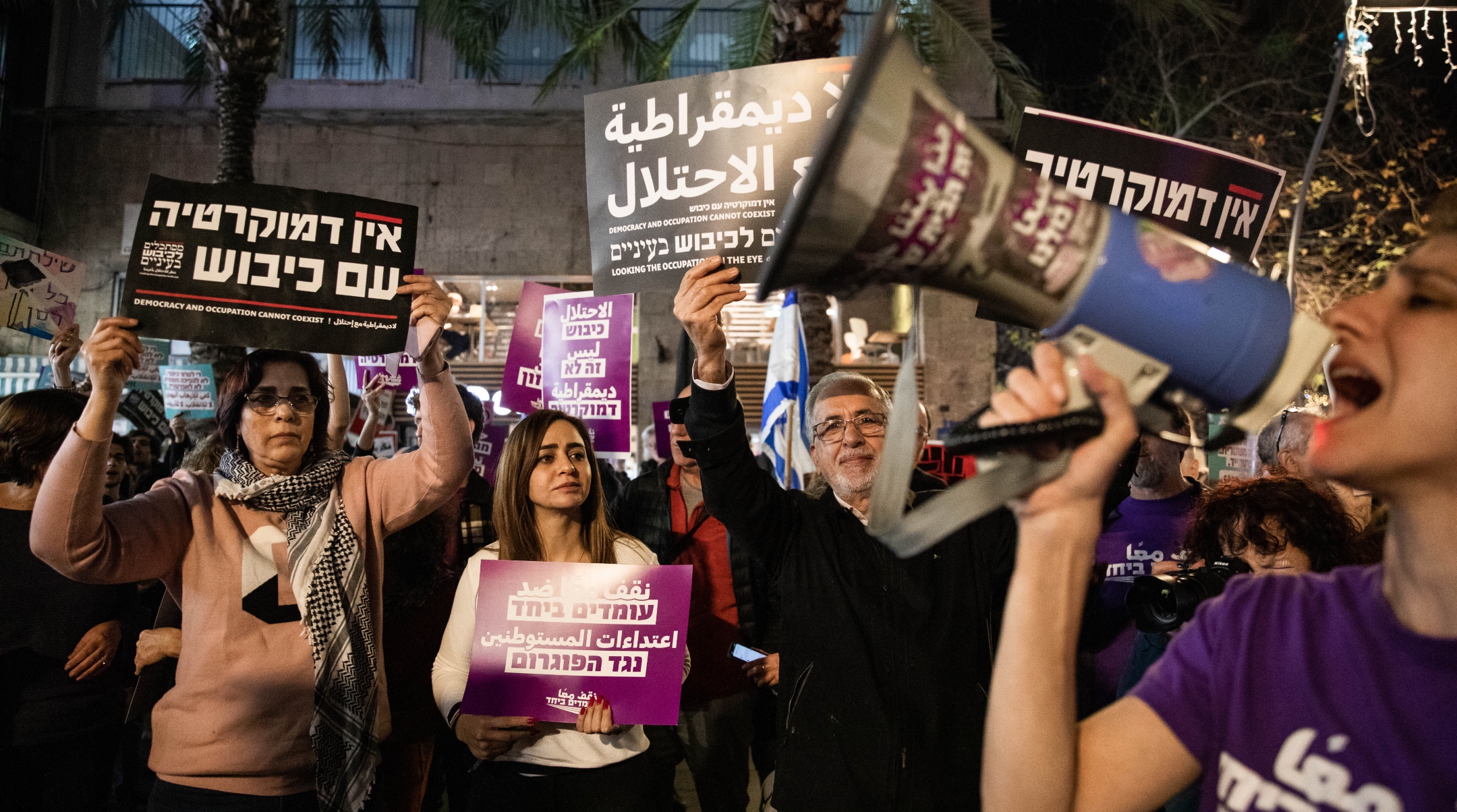 Re: "What should American Jews do about the assault on Israeli democracy?" by Jodi Rudoren
To the editor:
As someone who deeply values Israeli democracy and human rights, I was greatly concerned by a recent interview that appeared in Jodi Rudoren's latest "Looking Forward" column. In it, American-born Israeli analyst Yossi Klein Halevi was given a space to disparage the Israeli and American Jewish left, and called for American Jews to "redirect" charitable donations away "from leftist Israeli groups like Breaking the Silence and B'tselem focused on the occupation and human rights violations against Palestinians."
Rather than acknowledging that the fight to end the occupation and the fight to protect democracy are directly intertwined, Halevi makes the baseless argument that supporting anti-occupation groups – who have been doing the work to create a true democracy for all for decades – is actually undermining democracy. Yet it is impossible to separate the attacks on the judiciary from the government's plans to annex the West Bank – though I suspect Halevi may know that.
For Jews across the world, tikkun olam means continuing and deepening our support for Palestinian human rights. This goes hand-in-hand with our commitment to supporting the hundreds of thousands of Israelis now in a desperate and dramatic battle to preserve their democracy as promised by the 1948 Declaration of Independence.
These are not separate issues, and it's unfortunate that Halevi, who considers himself a spokesperson of the Israeli political center, seeks to make them so.
While Halevi calls on American Jews to weaken the Israeli left, it is notable that he at no point calls on far-right Americans who claim to care about Israeli democracy to stop supporting groups like the Kohelet Policy Forum – who helped craft the current judicial overhaul bill.
Halevi's urging to withhold support from anti-occupation voices in Israel brings to mind the previous years of advice given to concerned Jewish Americans to keep quiet whenever they disagreed about the direction Israel was heading. We shouldn't listen to such bad advice now.