Culture
How Gene Wilder became such a unique Jewish comedian
Wilder had an atypical approach to Jewish humor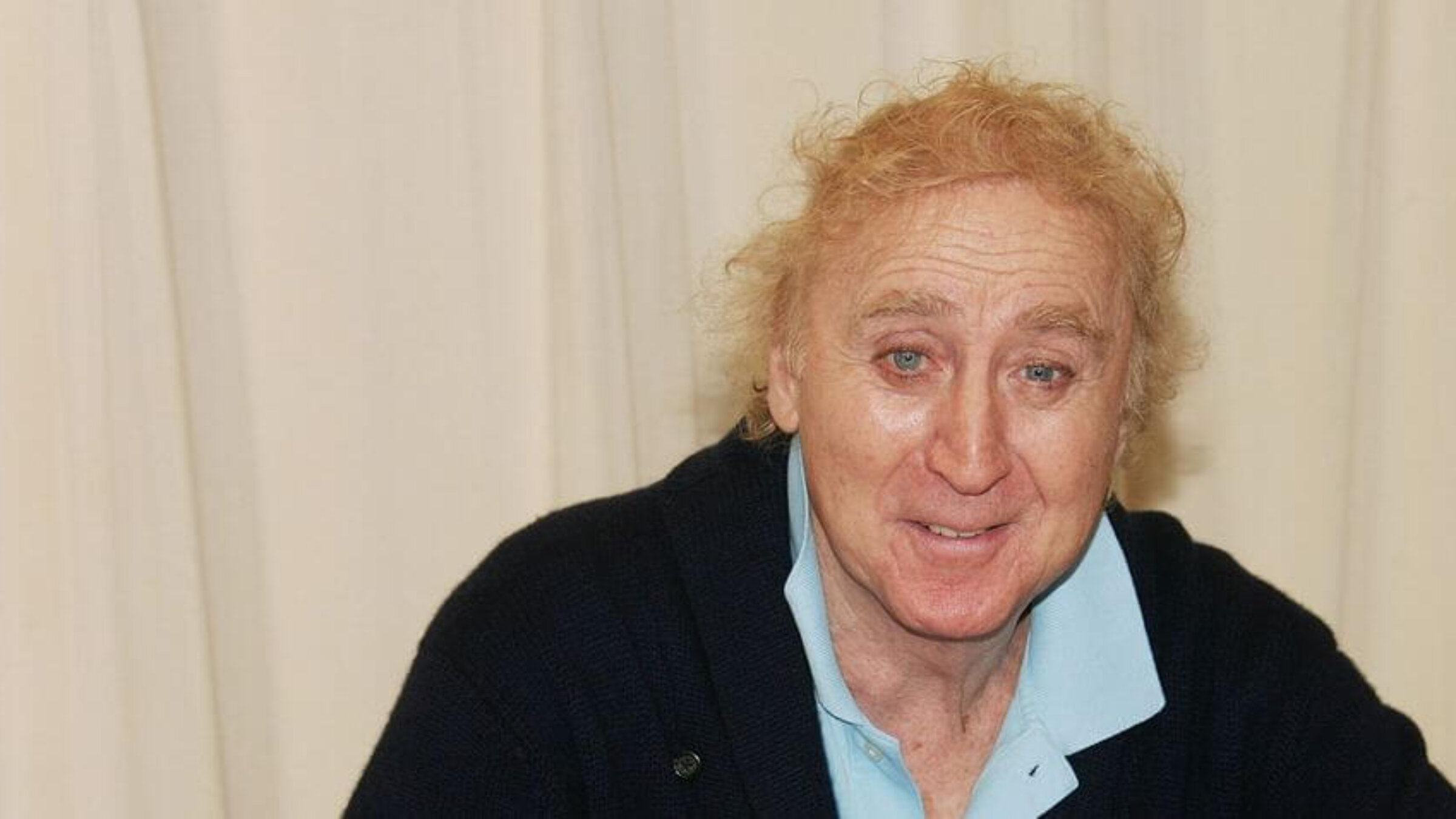 Saturday would have been Gene Wilder's 89th birthday. In honor of the occasion, we're republishing this story, which we originally published after Wilder's death in 2016.
Cherished by filmgoers for his roles in "The Producers," "Young Frankenstein," and "Willy Wonka and the Chocolate Factory," the actor and writer Gene Wilder, who died on August 29 at age 83, had an atypical approach to Jewish humor. Unlike many other comic actors and comedians, Wilder's career was not a form of resistance against a violent or non-existent home atmosphere as a child. Instead, born Jerome Silberman in Milwaukee, he was smothered in affection by his Russian Jewish family. As he would recall in one 2005 book:
"I'm not at all religious, although I am certainly Jewish — which, to me, means that my parents hugged and kissed me a lot as I was growing up."
This cocoon of emotional warmth helped him preserve a baby-like, lunar persona that shone through many of his best roles. Yet the impermanence of this insular world was always evident. As he recounted in a memoir, Wilder's mother had her first heart attack when he was eight years old. A doctor told him, "Don't ever argue with your mother – you might kill her." Instead, he was advised to make her laugh. The link between humor and the fatal abyss became even more critical for Wilder. Peril was represented by the outside world, starting with middle school. Barely in his teens, Wilder was sent as a boarder to the Black-Foxe Military Institute, a private academy in Hollywood, as he would recall:
"This was 1946. When word got out that I was Jewish, some of the bigger boys started coming into my room and pounding me on the chest and on my arms… I couldn't understand why they wanted to beat me up. They never said why… Then I found out I was the only Jewish boy at Black/Foxe, so I finally understood the reason. But it still didn't make any sense."
Life not making sense continued in 1956, when Wilder was drafted into the U. S. Army. There he served as a paramedic in the Department of Psychiatry and Neurology at Valley Forge Army Hospital, Pennsylvania. Sights he saw on duty instructed his later performances, especially on Broadway in 1964 when he was cast in Dale Wasserman's dramatization of "One Flew Over the Cuckoo's Nest" starring Kirk Douglas. In the play set in a mental institution, Wilder portrayed the sexually frustrated, suicidal Billy Bibbit. Ensnared in an Oedipal relationship with his mother, Bibbit is likewise tormented by the villainous Nurse Ratched.
By then, Wilder was pursuing dramatic acting as a priority over seeking laughs. Drawn to comedy early on, he had been galvanized around 1950 by seeing the original Broadway production of Arthur Miller's "Death of a Salesman," starring Lee J. Cobb (born Leo Jacoby). Wilder stated: "I didn't know that acting could be this real—it was as if what I was watching was actually happening."
Wilder would be cast alongside his idol Cobb in a 1966 television film of "Death of a Salesman." Playing Bernard, the nerdy, studious son of the protagonist Willy Loman's prosperous next-door neighbor, Wilder conveyed uncommon tenderness, gentility, and awareness of the sufferings of others. The same year he acted alongside the Russian Jewish actor Boris Tumarin in another TV production, "Home for Passover," an adaptation of a story by Sholem Aleichem shown on NBC's "Eternal Light" program.
He might have continued in this career path had he not been cast in the small role of the Chaplain in a revival of Brecht's "Mother Courage" directed by Jerome Robbins, alongside other stage stalwarts including John Randolph (born Emanuel Hirsch Cohen), Mike Kellin, and Louis Guss. In the title role of that 1963 Brecht production, rather too young for the part, was Anne Bancroft, who introduced Wilder to her husband Mel Brooks.
This fateful meeting eventually led to the landmark role of Leo Bloom in "The Producers" (1967). In that film with Zero Mostel, another monument of infantile id in search of satisfaction, Wilder followed in the tradition of silent comedians such as Laurel and Hardy, Harry Langdon, and Larry Semon in evoking infantile innocence. Wilder's panic attacks, featuring a hysterical howl, "My blue blanket!" followed by a "gna-gna-gna" sound were risible, but also touching and intimate. Combining terror of Mostel with deep affection for him, Wilder's Bloom was almost matched by another celebrated role from the same year, the mortician Eugene Grizzard in "Bonnie and Clyde." Taken hostage by the criminals of the title, Wilder enjoys an exhilarating ride with them until Bonnie learns of his profession and superstitiously banishes him from the car. Again, reminders of death interrupt hilarity. His archetypal role in "Willy Wonka & the Chocolate Factory" (1971) cast him as an otherworldly chocolatier, dealing out punishment to unworthy children and their parents.
Wilder's role with the most overt Yiddishkeit was Avram Belinski, a 19th century Polish rabbi traveling to San Francisco in "The Frisco Kid" (1979). In an intense, exalted performance, Wilder transcended an uneven comic vehicle in which the role of a bank robber, originally intended for John Wayne, was eventually cast with a jejune Harrison Ford. Wilder's talent likewise sent him into orbit above the uneven sketch comedy devised by Woody Allen, "Everything You Always Wanted to Know About Sex*" (1972). As a doctor who falls in love with a sheep from Armenia, Wilder conveyed a pure, devoted passion that outshone the strenuous turns in other episodes by the actors Lou Jacobi and Anthony Quayle.
Wilder was best at creating unforgettable comic vignettes, as he did in his ever-popular screenplay "Young Frankenstein." (1974) His cowriter and director Mel Brooks wanted to delete the legendary scene in which Wilder performs a soft shoe routine with the monster to the tune of Irving Berlin's "Puttin' On the Ritz." Even for Brooks, that seemed like a bit too much, but audiences lapped it up. Left to his own devices years later, Wilder wrote cozy murder mystery screenplays for TV movies set in 1930s Connecticut, in which villains express anti-Semitic feelings Broadcast in 1998-1999 as "The Gene Wilder Mysteries," the shows made explicit that the family name of Wilder's character, a stage director named Cash Carter, was changed from Cartofsky. Never forgetting origins, Wilder spent his later years writing fiction expressing wish-fulfilment in the face of death, disease, world wars, and other impediments. Love conquered all in Wilder's world, which cynical readers might take as proof that he was writing fiction. "Something to Remember You By" (2013) was set in 1944, with American medic Tom Cole rescuing his love from a Nazi prisoner of war camp. An earlier short story collection, "What Is This Thing Called Love?" (2010) had a painting of lovers by Marc Chagall on the cover, and that painter of improbable airborne romance fit Wilder's literary imagination exactly.
Benjamin Ivry is a frequent contributor to the Forward.