Culture
Is Jon Ossoff's 'Star Wars' fan film better than 'The Rise of Skywalker?'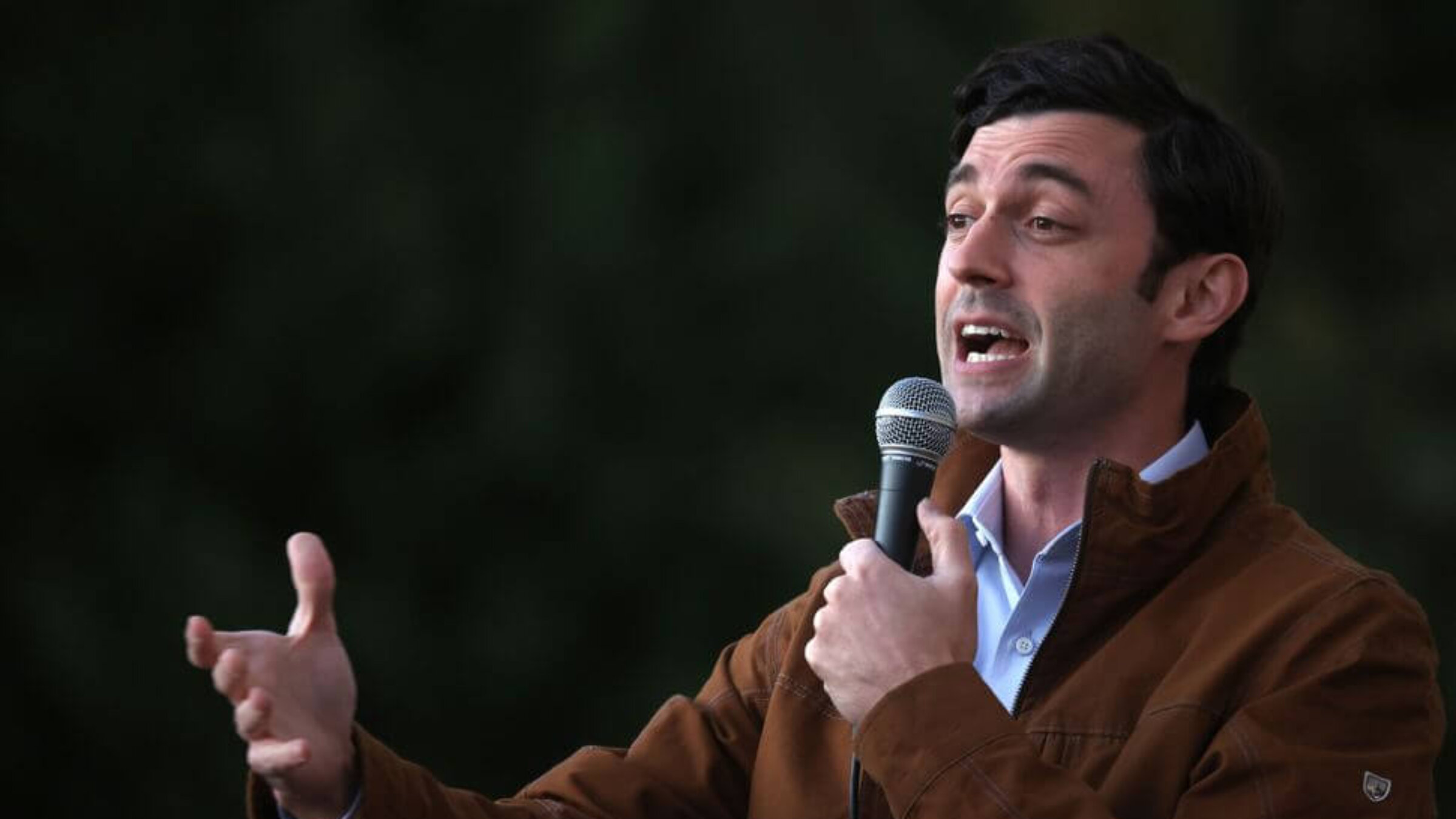 A few years ago, in a state runoff far, far away, a Republican Super PAC used Jon Ossoff's collegiate a cappella "Star Wars" fan film in a ludicrous attack ad.
During Ossoff's 2017 bid to represent Georgia's Sixth Congressional District, the Congressional Leadership Fund uncovered footage of the current candidate for U.S. Senate cosplaying as Han Solo while attending Georgetown University, and leveraged it to make him look sophomoric and inexperienced.
The one-minute ad was evidence of a new type of salvo from veteran candidates, who have ample mud to fling from rising millennials' substantial adolescent online presences. But the spot in question only shows a brief clip of Ossoff wearing a fabric bandolier (perhaps a tie wrapped crosswise around his torso) and introducing himself as, "Han Solo, captain of the Millennium Falcon — she's the baby that ran four kegs by DOPS in under three parsecs."
Re-watching this ad recently, as Ossoff heads for another run-off Jan. 5 against incumbent David Perdue, I came away puzzled. Just as nerds have been bedeviled for decades over how Solo could claim to have made the Kessel Run in under 12 parsecs (parsecs, of course, being a unit of distance, not time), I had to know what "DOPS" was. More than that, I had to know why this compromising footage existed at all. And, above all else, I had to locate the full film's place in the grand, expanding canon of slapdash "Star Wars" parodies and homages.
Is it Legends or Canon? Charming like Babu Frik or regrettable like Jar Jar Binks? The maligned midi-chlorians, or the celebrated Darth Maul dual saber?
The nine-minute film sets the scene with that patented "Star Wars" crawl, indicating this installment as "Episode 1946: The Hoyas Strike Back." So, immediately we know we're in Georgetown local reference territory here. The stakes are established: The Empire is the "Alcohol Policy," lorded over by Darth Vader. The Policy has subjected the "Georgetown Galaxy" to a "dark era of extreme studiousness and excruciating sobriety."
It is up to the Chimes (an over 70-year-old men's a cappella group at Georgetown, and the stand-in for the Jedi) to end this oppressive "Alcohol Policy" and reunite in time for the Cherry Tree Massacre (the Chimes' yearly a cappella festival).
So far Ossoff, who wrote the script according to one upload, has done a pretty good job mirroring the "Star Wars" format and setting the scene. Even George Lucas needed some help in this department from his buddy Brian De Palma, who helped him polish the original opening crawl.
Moving into the real meat of the film, a hooded, bearded figure laments the ravages of the Alcohol Policy and reminisces about a time when, "Students and priests alike sipped Busch Light in public, in peace."
The reference to priests and students — alien to me — would likely resonate with many Hoyas, who'd recognize that this Obi-Wan figure, advising a young Luke Skywalker, was played by Reverend James Walsh, a member of the Georgetown clergy, who was involved with the Chimes for three decades. (I should note that, unfortunately, the costume they stuck the poor late Reverend Walsh with could look a lot less like a Klan hood.)
A few minutes in, this film is confusing as opposition research on a candidate. I mean, on the one hand this is a pro-kegger short. On the other hand, its nerdiness cannot be overstated given its proximity to a cappella and its basis in "Star Wars." Throwing a priest into the mix and the whole affair appears wholesome in spite of its tacit endorsement of binge-drinking. In a post-Kavanaugh "I like beer" world, we wouldn't expect this bit of Ossoff's past to be revived, unless to label him as an elitist who went to fancy out-of-state private school.
Finally, we see Ossoff, sitting in the "Midnight Mug" with Chewbacca — some poor guy togged in a shag bathmat. We're following the beats of "A New Hope" pretty closely here. (The aforementioned DOPS that Ossoff's Han Solo dodged during his keg smuggling stands for Georgetown's "Department of Public Safety," by the by.) Ossoff does a pretty OK job of playing Han Solo — at least as good as those early screen tests of Alden Ehrenreich.
Luke, Han, Chewie, Obi-Wan and maladroitly-costumed droids R2-D2 and C-3PO crowd into the Falcon (a golf cart) but then get sucked into a tractor beam. We cut away to an inexplicably rotoscoped scene of Darth Vader — a shirtless guy in a Darth Vader mask — taunting a bound and gagged Leia. He explodes Leia's keg: a stock image hastily imposed over a tape of a TV screen playing the destruction of Alderaan from "A New Hope."
Then things go off the rails.
Maybe Ossoff was getting bored with rehashing the first film's plot points. Maybe he was struggling with a way to fit all of his fellow Chimes into a small ensemble. Suffice it to say, after Obi-Wan and Darth Vader's climatic duel (their lightsaber beams come from Busch Light cans) suddenly Yoda's here? We're hopping films — luckily we steer clear of the prequels.
Luke fights Vader, and denies his paternity, or perhaps, the paternalism of Georgetown's alcohol policy. It ends with the medal ceremony from Episode Four, and then the Chimes suit up to perform at Cherry Tree.
With a glut of "Star Wars" fan films, including canonical ones like "Rogue One" and homespun collaborations like "Star Wars Uncut," how does Ossoff's rank?
In short, it's not the worst or the best. It hits all the right references ("That's no moon") to satisfy die-hard fans. It mostly sticks to the script and cuts down on the fat of the original film — no Jawas, no Jabba subplot. "Hoyas Strike Back" even has some inventive droids, notably an R2-D2 that's just a dude in a baseball cap stretching a T-shirt over his knees while making whirring noises! Were it any longer than nine minutes, of course, it would be very hard to sit through.
On a scale that goes from "The Rise of Skywalker" to "Empire Strikes Back," I'd rate it a "Force Awakens" — serviceable if derivative and occasionally quite bad. Overall what makes it distinct are the same qualities that make it inaccessible. It's certainly a niche article, belonging to the genre of cheeky, campus in-joke film parodies. "Cute" is probably the best adjective to assign it.
Should Ossoff be ashamed of this? No more than any of us should be of our undergraduate output — which is to say, he should be embarrassed, but it shouldn't deny him a Senate seat.
As for the Galactic Senate, famously under the grip of a tyrant claiming supreme power? That's a whole other matter. Hopefully, despite all warnings to the contrary, we're still not at that point in our Republic, even as Mitch McConnell looks more like Palpatine by the day.
In any case, Ossoff's confident the Force is strong with his campaign. Never tell him the odds.
Correction, November 13, 2020, 9:10 am: A previous version of this article incorrectly stated that Ossoff ran for State Senate in 2017. In fact, he ran to represent Georgia's Sixth Congressional District.
PJ Grisar is the Forward's culture reporter. He can be reached at [email protected]