Culture
In Bob Dylan's mysterious 1975 masterpiece, is he referencing the Talmud?
Dozens of Dylan songs can be considered Jewish — and 'Idiot Wind' more than most.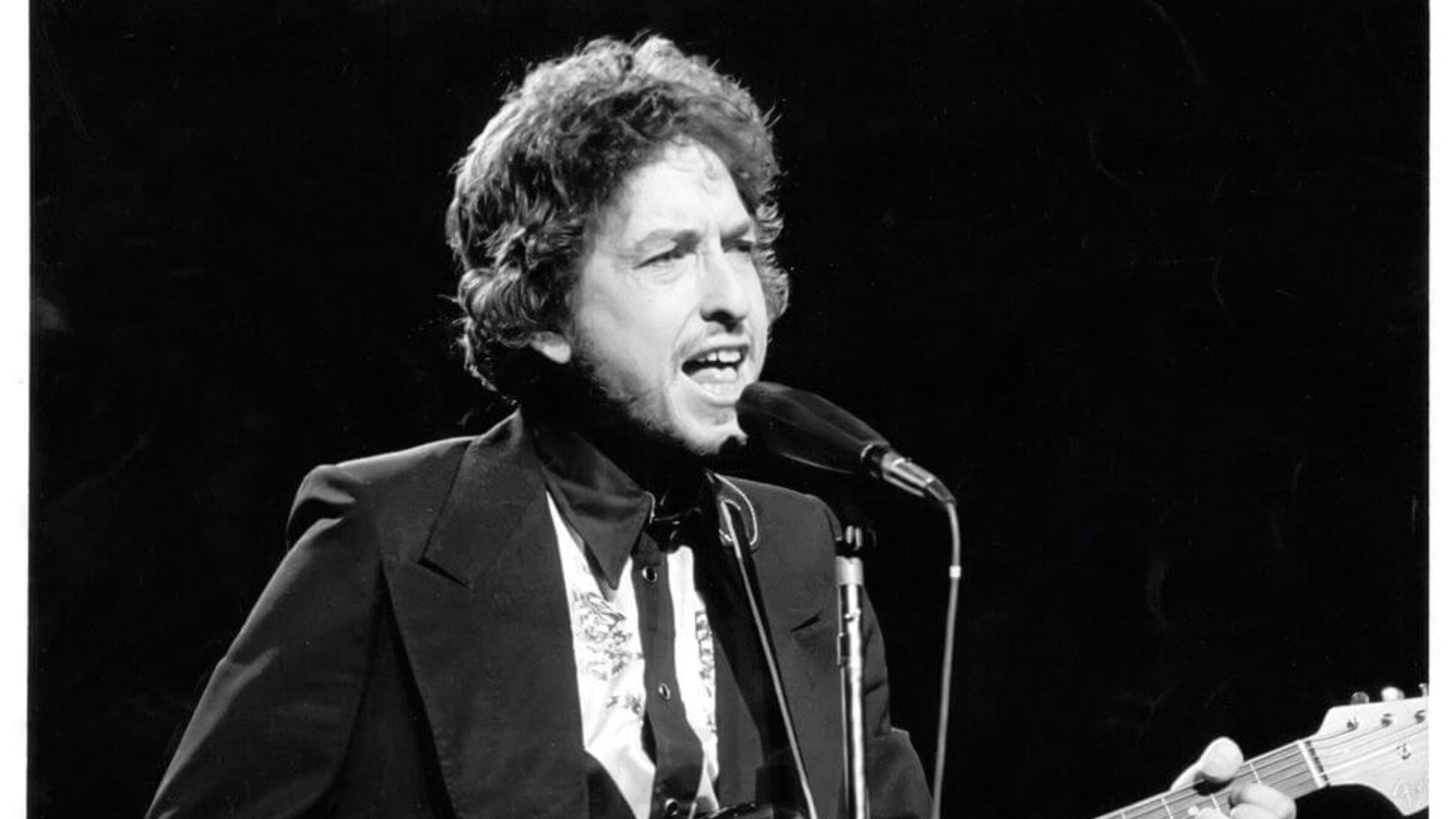 Inspired in part by all the Jewish artists on Rolling Stone's list of the 500 Greatest Songs, the Forward decided it was time to rank the best Jewish pop songs of all time. You can find the whole list and accompanying essays here.
---
There are dozens if not hundreds of Bob Dylan songs that could be considered "Jewish" in one manner or another. Indeed, you could write a book. (I know because I did.) The most obvious ones include "Highway 61 Revisited," the top vote-getter on our list of the Great Jewish Songs of the Rock Era; "All Along the Watchtower," whose imagery comes right of Isaiah; and "Wheels on Fire," a kind of midrash on Ezekiel's vision of the chariot.
Scratch just below the surface, and there is Jewish and/or Biblical content in "Jokerman," "I and I," "Forever Young," "Tombstone Blues," "Not Dark Yet," "Tryin' to Get to Heaven," and even a trifle like "Man Gave Names to All the Animals," to name just a handful.
One of Dylan's greatest songs is also my all-time favorite. "Idiot Wind" was a cornerstone of Dylan's 1975 masterpiece, "Blood on the Tracks," a searing, devastating examination of an American landscape riven by war (Saigon fell within weeks of the album's release) and governmental corruption (Nixon had resigned just a few months earlier), as well as a highly personal expression of lost love ("Blood on the Tracks" is often called Dylan's "divorce album" and his son Jakob has said listening to it is like eavesdropping on his parents' painful conversations from that time) and rage against critics, the media (the song opens, "Someone's got it in for me / They're planting stories in the press"), and all those who had "double-crossed" him along the way.
Some of the song's imagery is Jewish – the "smoke pourin' out of a boxcar door" could be a reference to the trains carrying Jews to the death camps – and some is Christian – "There's a lone soldier on the cross" – and some combines both: "The priest wore black on the seventh day and sat stone-faced while the building burned." Dylan's sense of martyrdom infuses every line he sneers – and he does not merely sing "Idiot Wind," he veritably sneers it: "You hurt the ones that I love best and cover up the truth with lies…."
The essential lines of the song appear in the refrain, which rolls around after every two verses, four times in all. Each time the lyrics change slightly, but what remains the same (with one exception) throughout is: "Idiot wind, blowing every time you move your teeth / You're an idiot babe / It's a wonder that you still know how to breathe."
Now, clearly, one could rip the song and songwriter to shreds over a strain of misogyny that runs through the song, if one believes that the "you" of the song is a woman. But that's not entirely clear, and in the song's final couplet, the narrator implicates himself (and the listener) in this vicious indictment: "We're idiots, babe / It's a wonder we can even feed ourselves."
What always interested me most about the song was the term "idiot wind." Where did that come from? Was it a term used in literature or poetry? Not as far as I could determine. I once had the great privilege of having dinner with renowned literary scholar Christopher Ricks, whose writings on John Donne and John Keats are as canonical as his terrific book on Dylan's poetry, "Dylan's Visions of Sin." I asked Ricks if he knew of any literary precedent for this odd, idiomatic expression. He knew of none.
Which is why I was startled when I stumbled upon a phrase from the Talmud (Tractate Sotah 3a) attributed to Reysh Lakish: "Eyn adam over aveyre ela im keyn nikhnas bo ruach shtus" [emphasis mine]. This translates approximately to: "No one commits a sin unless the wind of idiocy enters into him." The ruach shtus is the breath or wind of idiocy. Dylan relies on both meanings of ruach: "Idiot wind, it's a wonder that you still know how to breathe." The use of the term implies an equation between idiocy (or madness) and sin — that the acts of stupidity delineated in the song can only be explained as the wages of sin. Dylan's use of the central image of wind also happens to echo an earlier anthem that addressed sin and idiocy – the kind that was "blowin' in the wind."
In what felt back then like Dylan's version of a State of the Union address, he sang, "Now everything's a little upside down, as a matter of fact the wheels have stopped / What's good is bad, what's bad is good, you'll find out when you reach the top / You're on the bottom." Nearly fifty years on, with the foundations of our democracy being shaken to their core and a respiratory virus threatening our health and well-being, it's still, unfortunately, "a wonder that [we] still know how to breathe." The diagnosis? Ruach shtus. Idiot wind.
Seth Rogovoy is a contributing editor at the Forward and the author of "Bob Dylan: Prophet Mystic Poet" (Scribner).
Join us at 7:30 PM on Wednesday, Feb. 16, for a spirited discussion of the Greatest Jewish Pop Songs of All Time featuring Forward contributing editor and author Seth Rogovoy; executive editor Adam Langer; former Vibe and Spin editor-in-chief of Vibe, Alan Light; DJ and SirusXM host Hesta Prynn; novelist and screenwriter Jennifer Gilmore; and Forward contributing music critic Dan Epstein. Register here: