Culture
Zelenskyy deserves his Time award — but he doesn't need it
An expert at controlling his image, the Ukrainian president has made himself into a star to the benefit of Ukraine.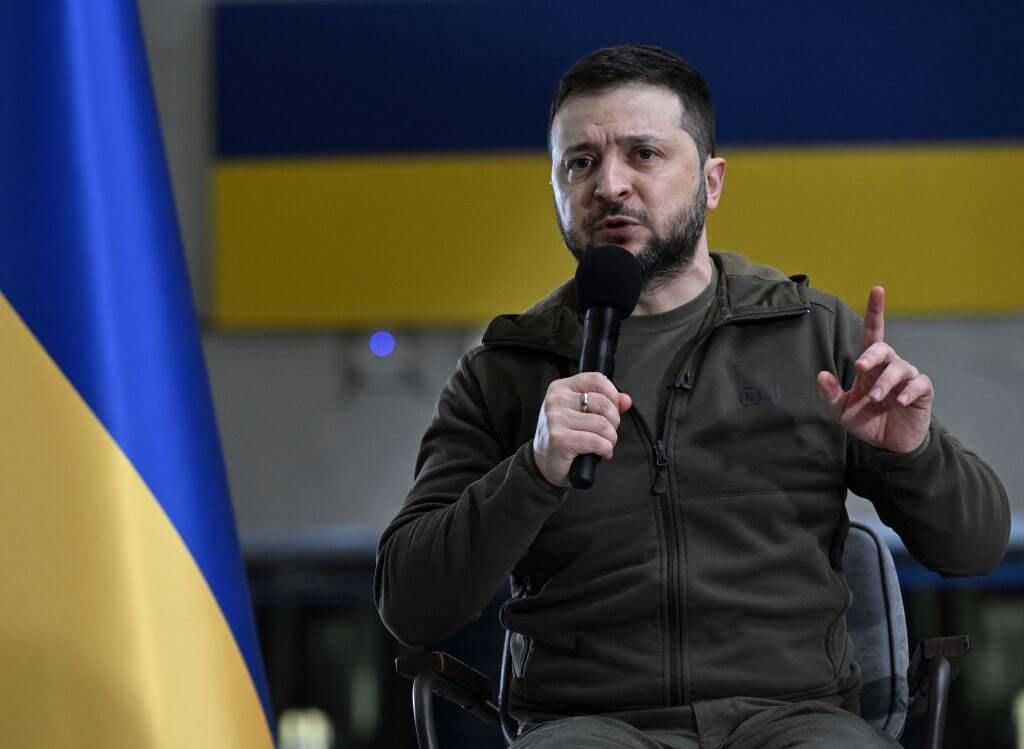 It is the era of Volodymyr Zelenskyy. Just named one of Time magazine's 100 most influential people of the year, the Ukrainian president was a clear shoo-in for the honor. As the face of Ukraine's brave and scrappy resistance to Russia's assault, he's widely seen as a hero. I mean, Joe Biden wrote his blurb.
Though he is listed under the "Leaders" section of the list, Zelenskyy could have easily been in the "Icons," "Pioneers," "Titans" or even "Innovators" categories. A former actor and comedian, he's savvy about managing the public perception of Ukraine, the war and his leadership. And he's using his skills as a celebrity to make Ukraine's survival a moral issue — and a hip one.
While physically sheltering from Russian bombs, he has been virtually hitting the red carpet, giving speeches at the Grammys and Cannes. On social media, everyone from wonks to influencers have lionized him, presenting him as the very image of a real man and lusting over the Ukrainian leader. And he's spoken to governments, the World Economic Forum and the U.N.
In each of his speeches, he maintains the same carefully cultivated image. Dressed in an olive green military-issue T-shirt, he sits in a bunker-like room and exhorts world leaders to stand up against Russia, to send aid to Ukraine and to be ashamed about what they're allowing to occur in Ukraine. After years of doing political comedies, he knows how to leverage references his audience will connect to — but instead of aiming for a laugh, he invokes moments of fear and trauma tailored specifically to each audience, connecting their nightmares to Ukraine's.
Speaking to Japan, he related to the terror of nuclear disaster. For Germany, dictatorship and the fall of the Berlin Wall. For the Cannes Film Festival, the power of cinema to both aid fascist regimes and break them down.
We often think of celebrity as a shallow interest, the stuff of tabloids and social media accounts like DeuxMoi that post blind items about which B-list actors may or may not be dating. Especially in a world in which many celebrities, from the Kardashians to TikTok's D'Amelio family, are famous for simply knowing how to be famous, celebrity seems empty.
Yet the Kardashians and D'Amelios have enormous influence. Knowing how to be famous — how to exist in and leverage the public gaze — is a powerful skill, and one Zelenskyy has clearly mastered. In just a short time, he's managed to make himself more recognizable than many of the other leaders included on the Time list. Even Xi Jinping, president of China — a much larger and more powerful country than Ukraine — doesn't inspire the same level of obsession and social media fervor. Only Vladimir Putin is as widely discussed as Zelenskyy, but his blurb on the Time list is entirely critical, describing the Russian leader as a symbol of the danger of rigged elections and how easily democracy can fall.
While a relatively new leader of a fairly small country, Zelenskyy has maneuvered himself onto such a high pedestal it nearly seems that he can do no wrong. In the U.S., he has an over-70% approval rating. And popularity contests matter, especially when most of our political life takes place online, beamed directly to the masses. Zelenskyy has established himself as a moral leader, a hero and yet somehow a relatable everyman in the public eye. Any way you look at it, failing to assist him and his people has become an unforgivable sin — which is exactly what Zelenskyy needs.
Biden's blurb of Zelenskyy for Time focuses on his fight for democracy and his bold leadership of the Ukrainian people. That leadership hinges on Zelenskyy's understanding the power of an image; the president's decision to stay in a besieged Kyiv inspires his citizens, and the image he projects abroad inspires aid. The Time honor is a relic of an old way of doing politics, and far less important than the videos posted directly to the internet, the thirst traps, the tweets. The real battle has been fought in speeches, viral moments and memes — something Biden himself could learn from.