Bintel BriefIn a hot real estate market, is it ethical to give an acquaintance a leg up?
"Do I owe the person who's a casual friend any head start over the person who's a stranger to me?"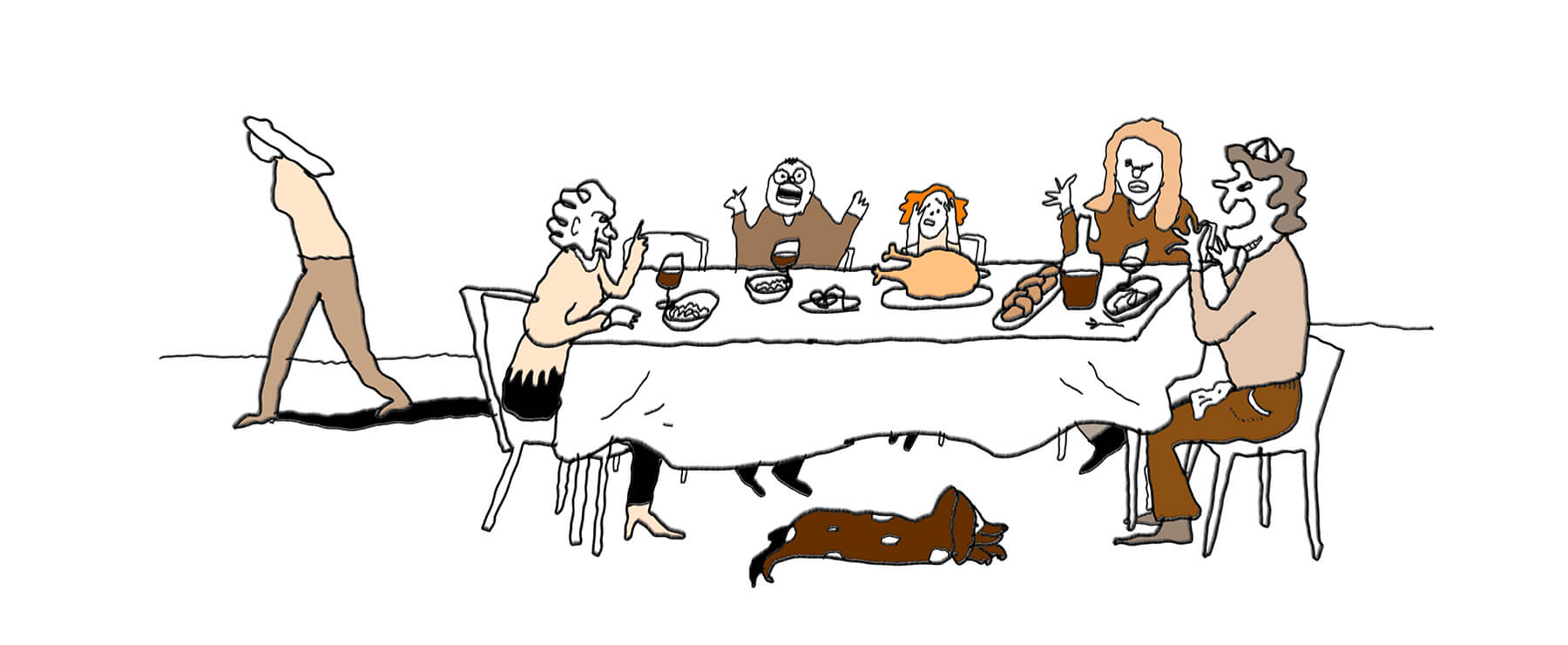 "A Bintel Brief," the Forward's signature advice-column-turned-podcast, is back for its second season. Listen to the latest episode here (or wherever you get your podcasts), and click here to sign up for a weekly newsletter with backstories from our hosts, Ginna Green and Lynn Harris. Need advice? Email [email protected], or leave a voicemail at (201-) 540-9728.
---
Dear Bintel,
In my town, there is intense competition for real estate. As such, most people seem to find places to live by word-of-mouth before they're even listed. 
One such opportunity arose recently when I found out my neighbor was selling his house. Over a kid's birthday party, I mentioned the listing to a friend, who informed me that our mutual friend, who is very actively looking to buy, would appreciate the tip before the house goes on the market. 
Another parent at the party overheard our conversation. He called me right after to tell me he also has a friend, someone I don't know, who's looking to buy a house. Within an hour of the overheard conversation, that friend had called me to inquire about my neighbor's house. 
So now, a stranger and a friend would both like me to introduce them to the seller so they can try to get a jump on this property. I have no reason to think one is a better buyer than the other, but I wonder where my responsibility lies. Do I owe the person who's a casual friend any head start over the person who's a stranger to me? 
Signed, 
On the Fence.
---
Dear On the Fence,
First of all: your first call should be to a producer, because this is an awesome reality show. You have an overheard conversation at a kid's birthday party that leads to real estate wars? We're watching. 
We don't know, On the Fence, if you live in a heavily Jewish community, but regardless, this is a deeply Jewish question. 
Land has always been important to us Jews. It's important how we make space for ourselves as a community; how we make space to be Jews. There's a lot to be said about Jewish flight in Jewish history, too, especially in this country, considering what property and homeownership and land has meant — think about moving to the suburbs. It's complicated. And important to consider.
You say you don't feel that either is "better," as a buyer, but if you're going to decide to privilege one over the other, you're going to have to figure out what is important to you. Think about this from a values perspective. Who do you want to be your neighbor? What kind of community are you trying to build? 
Just because a particular market is competitive and even expensive doesn't mean that values about place and space become irrelevant.
If you happen to know that there's a chance to offer an opportunity to someone who has historically been denied it, then let's do it, whether it means favoring the friend or the stranger.
A real estate agent has obligations to be fair in the marketplace, but a neighbor does not. The market doesn't start when it's advertised; it could start at the party. Having a discussion with a friend is absolutely legitimate. But is it possible that you end up discriminating without intending to? If the whole neighborhood is built on these kinds of inner-circle conversations, does it become homogeneous? 
At the same time, within a tightly-knit community — especially a religious one — place and space has an especially high value. Being proximate to certain things, like shul, or centers of community, can be crucial. 
Considering all that, who do you want to privilege? Is it a young family, or a multigenerational one? Someone who has been locked out of the housing market? Someone who would not have been on the guest list for the birthday party?
You now have a lot of power and privilege that you didn't even know you had before you went to the birthday party. You were a Joe Schmo with some juice boxes; now you've become this interlocutor, this middleman, whose actions might have serious consequences. 
There are two ways to look at this. One is from an equity perspective, as we detailed above. The other is to treat both contenders equally: offer everyone the same crack at the same thing. 
Consider that in a competitive market, the more offers the seller receives, the better the outcome for the seller. Outcome is not just dollars. It can also mean conditions: Must the seller wait for a buyer to get approval for a mortgage? Can the buyer close when the seller wants or needs to close? Is the buyer waiving home inspection? Etc.
So, On the Fence, that's your other option. Introduce both of them to the seller. 
Good luck!
Bintel
To hear more of our advice to On the Fence, download the latest episode of "A Bintel Brief: The Jewish advice podcast" here or on any podcast platform. Send your dilemmas about Jewish-American life, identity, culture, politics or your personal hopes and dreams to [email protected], or leave a voicemail at (201-) 540-9728.