Culture
Sitting shiva and los nueve días: the parallels between Jewish and Latino Catholic mourning
Jews are far from the only group to practice consecutive days of prayer and mourning following a death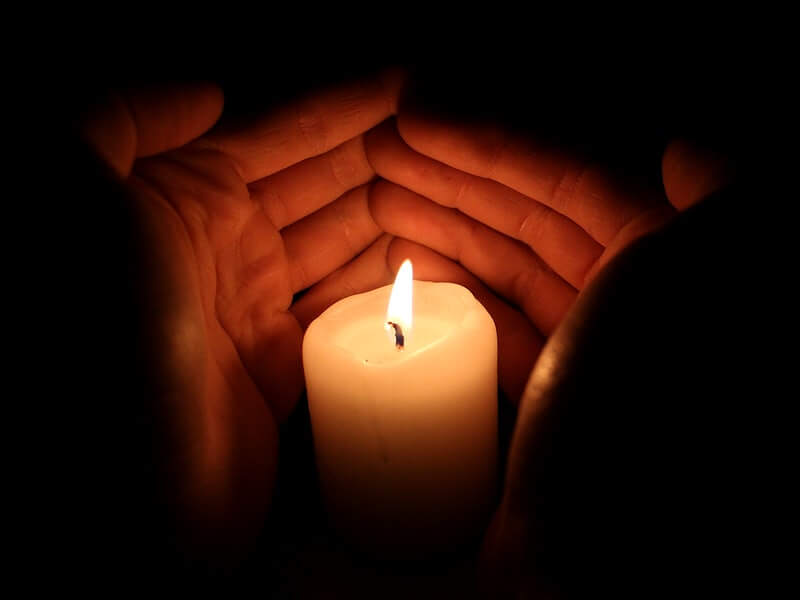 When I told my father I'd be writing about the Jewish tradition of sitting shiva, he nodded with a clever smile, as if he was about to let me in on an exclusive piece of information.
"We do that too, you know," he said. "We" being Dominicans.
As it turns out, Jews aren't the only group that practices consecutive days of prayer and mourning after a death.
Catholics in many Latin American countries, prominently including Mexico and the Dominican Republic, practice los nueve días or novenario — nine days of mourning, named for nove, the Latin word for nine. It's a practice in many ways almost identical to that of shiva — the Hebrew word for seven — the Jewish custom of mourning a death communally for seven days.
And like many who follow the traditions of shiva, many who practice novenario have plenty of opinions about how to observe the custom correctly.
My father, for one, holds deep resentments toward those who take los nueve días as an opportunity to party. He would not describe himself as spiritual or religious in any way, but he believes the dead should be respected. And if you show up to a novenario for fun and festivities, in his opinion, then you'd better have just stayed home.
Sharon Rose Goldtzvik, who wrote about shiva for the Forward this year, shared a similar reflection from her mother on sitting shiva. "We are not there for the food. We are not there to catch up with our friends. We are there for a specific purpose: to comfort the mourners," she wrote.
That last part, my father said, is, in his experience, lost on some.
As Jews do, Catholic Latinos start the mourning process the moment the dead are buried. But when someone is buried varies between the two religions.
Jewish law holds that the dead should be buried no more than 24 hours after death, although today, the strictness with which that mandate is observed varies by denomination. So a shiva might and often does begin shortly after death. But because the Catholic church prefers that the deceased's body be present for the funeral mass, their burial may take days.
For the nine days that follow that burial, things look very similar to shiva.
Family and loved ones gather at the deceased's home to offer support, both spiritual and material. The long hours are spent remembering the dead, praying, sharing stories and lamenting the loss.
If the mourners are more well off, you show up empty-handed, bringing only emotional support. If the family has little money to spend on refreshments, everyone pitches in.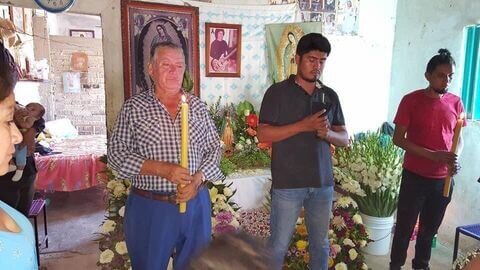 Joaquina Chavez, who immigrated from Puebla, Mexico, to the United States as a teen in the late 1970s and now lives in Woodside, Queens, New York, says los nueve días is especially precious for Mexicans living away from their home country, since many families transport the deceased back to Mexico to be buried. The long period of communal mourning following that burial gives them an opportunity to come together with family members and friends whom they haven't seen in years, sometimes decades.
"It's also a time when people in my town forget about politics and issues and congregate and just pray for the family and the dead together," she said, speaking in Spanish.
One key difference between shiva and los nueve días: While Jews often literally sit shiva — using low stools or pillows to symbolize feeling low in their grief and to be close to the departed — in a crucial part of the mourning ritual, Latino Catholics walk.
On the first day of mourning, a cross is erected next to an altar in the family home that the family will carry to the deceased's final resting place on the last day, symbolizing the long journey the departed will take to divinity, and their family's efforts to help get them there.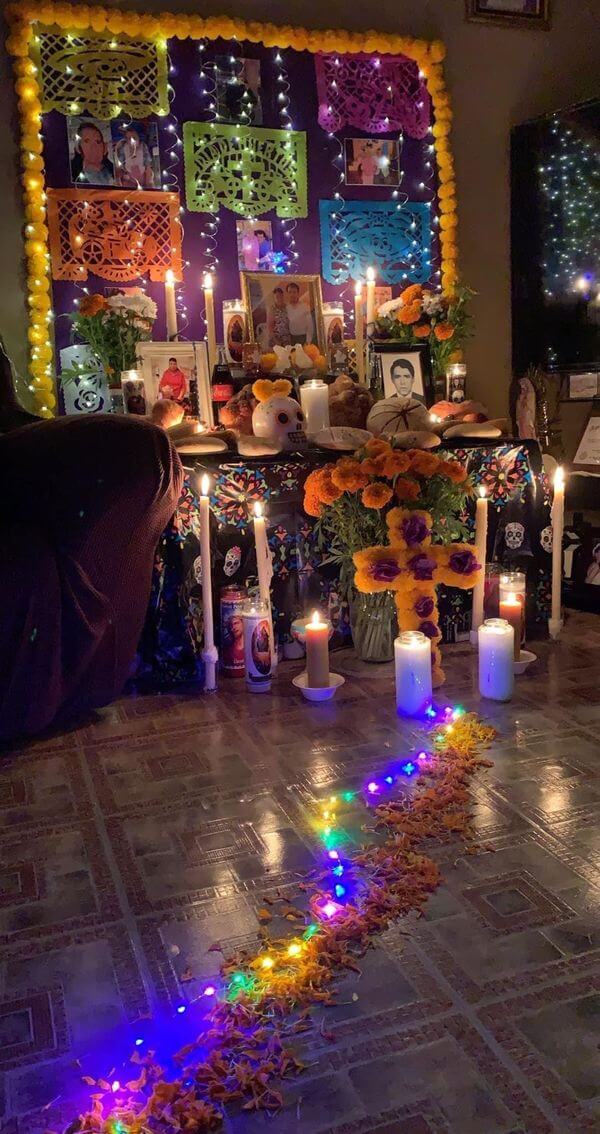 In the nine days leading up to that final passage, ofrendas, or offerings, are also placed at the base of that altar, to be cleared up when the period ends. These can be small gifts one wishes to send off with the deceased — rosaries in vivid colors, fresh flowers and fruit to brighten up an otherwise dreary occasion.
Finally, for those who practice novenario, the mourning period always ends in a feast. In the Dominican Republic, a cow is traditionally killed to feed a crowd. By this point, word has spread across the town, and all are welcome. Whether you knew the deceased or not, no one is turned away.
Despite my father's caution against a festive novernario, he was moved to tears describing the scene of those in his small hometown between two mountains, many of whom had little money for food, sitting around a fire pit and eating together — lending strength in numbers to help a family grieve.
In Mexico, the feast is also part of the ritual, although it can look different. In her experience, Chavez said, at gatherings before the final feast, the table is laid with "tostados, tamales, tacos, something small to offer." But on the last day, she said "we make their" — the departed's — "favorite meal to share with everyone." In these last crucial steps, the transfer from the hands of loved ones to the hands of God is marked.
In both mourning traditions, this time of communal mourning can give a grieving family the strength to go back to work and to their daily lives. By leaning on each other, they share the burden of loss so it is not too heavy on any one person, they believe, leaving both the soul of the deceased and the spirit of the living intact.
In sum, it's a way to tell one another that they're not alone.