Culture
Is Hulu's Victoria's Secret documentary trafficking in antisemitic conspiracy theories?
Yes, billionaire Les Wexner, the company's CEO, was close with Jeffrey Epstein. But it's not clear this had much to do with the lingerie brand.
An older Jewish gentleman from Ohio is perhaps an unlikely candidate to dominate the lingerie industry. Nevertheless, Les Wexner, the chief executive of L Brands, bought a little-known lingerie company and made it into Victoria's Secret, one of the biggest, most iconic brands out there. For decades, it dominated malls and runways alike, inventing fast fashion and changing young women's body images for generations. Victoria's Secret, in return, made him a billionaire.
Wexner and the influence of the lingerie brand are ostensibly the subject of a new, three-part docuseries on Hulu called "Victoria's Secret: Angels and Demons." But really, the series spends its time focusing on someone else entirely: Jeffrey Epstein.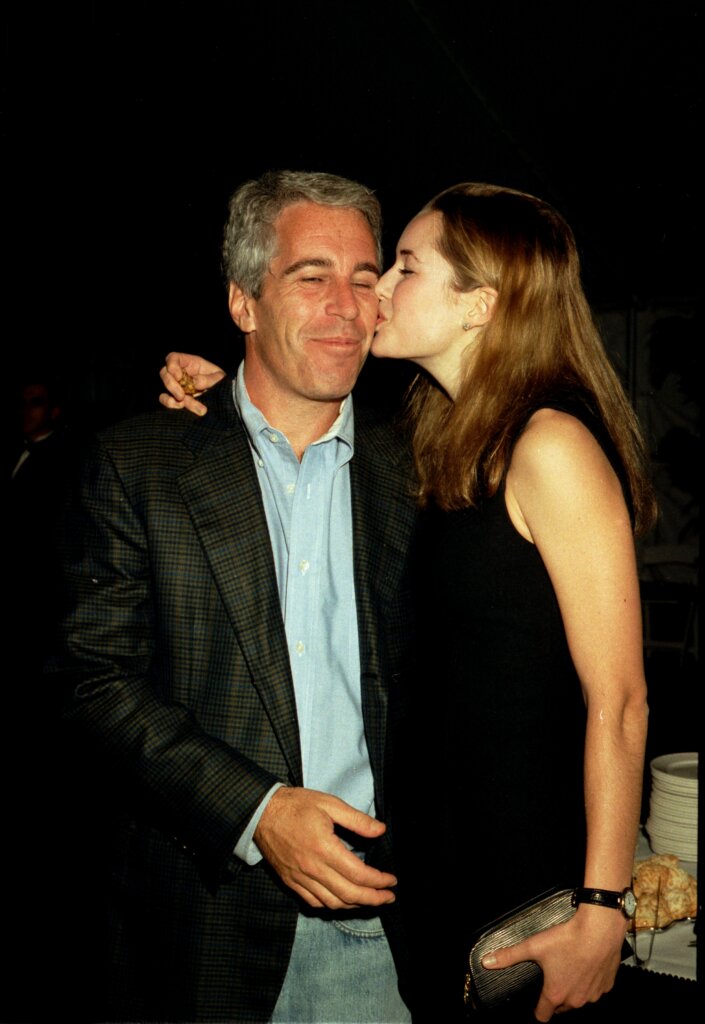 Wexner and Epstein were close; at one point, as the series details, Wexner even handed power of attorney over all of his assets to Epstein; he didn't revoke it, the series says, until a full year after Epstein's first sex offender conviction in 2008.
"Each one must have fulfilled the need of the other. Wexner had the money that Epstein was seeking, and Wexner got from Epstein the glamor and smoothness that he was seeking," said Cindy Fedus-Fields, the former CEO of Victoria's Secret's catalog division. "And I'm not at all inferring it was a sexual need. But there's something there."
It's a strange comment, and it is the first of many vague insinuations throughout the series. Wexner is not accused of any involvement in sexual abuse or trafficking, and Victoria's Secret is, at best, only tangentially connected to Epstein's crimes. (Epstein did try to leverage the lingerie brand's name to get him access to young women, claiming to be a model scout; Fedus-Fields said she alerted Wexner and he promised to shut down this practice, though there's no evidence that he did so.) 
Instead, their connection is insinuated to be related to the men's shared Jewishness. One talking head frames Epstein's famed ability to hobnob with the rich and powerful as the result of a specific skill: "worming his way into the lives of older, successful, influential Jewish men." 
There's also copious hypothesizing around resentments toward non-Jews that Wexner may have formed growing up in Ohio, which, as journalist Noah Kulwin puts it in the series, "was not a particularly friendly place to Jews" and may have shaped Wexner's desire to flaunt his wealth in order to "make all of the goyim aware exactly how wealthy you are."
Later, the series raises the conspiracy theory that Epstein worked for the Mossad as a way to explain how the financier seemed to be untouchable, getting extremely mild punishments for his sexual assault convictions.
"Les Wexner and Jeffrey Epstein operated in this inner world of very, very wealthy men who were staunch backers of Israel and who are rumored to have various connections to the Mossad," said Barry Levine, the author of a book on Epstein and Ghislaine Maxwell. 
The episode goes on to feature several other talking heads mentioning Wexner's staunch support for Israel and connecting Epstein's money management on Wexner's behalf to the lingerie titan's philanthropy around Israel. (The Wexner Foundation also grants one of the most generous and prestigious fellowships for young, rising Jewish leaders.)
Nothing is said overtly, but a clear connection is drawn between the two men, Israel and an outsize political influence, including visits to the White House, implying that Wexner and Epstein were able to control their interests on a global scale.
Ramping up the ominous musical scoring, the series moves onto the men's weirder, more egomaniacal desires, including Wexner's commission of a robot to, more or less, preserve his consciousness and business acumen and Epstein's dream of inseminating dozens of women to improve the human race. (While Epstein reportedly talked to scientists and genetic researchers about his hope, it never came to fruition.)
"Whether it's Epstein's master race or Wexner's AI scheming, you know, it all speaks to this very scary, dark, ideological place that our country's ruling class and elites reside in," says Kulwin near the end of the final episode. "The rest of us are not a part of their plan." 
All of this discussion edges uncomfortably close to well-known antisemitic conspiracy theories. Watching the show, it's far too easy to believe in a secret cabal of Jews ruling the world who hope to wipe out the rest of humanity.
Of course, Wexner and Epstein did likely connect, in part, because they were both moving in Jewish circles in New York, Epstein at Bear Stearns and Wexner trying to become part of that same Manhattan elite. And Epstein's deep involvement in Wexner's finances means that he must have, at least in some way, had an effect on the money available to and used by Wexner's foundations, which have heavily funded Jewish causes. 
And they did have outsize political influence — but because of their wealth and, at least seemingly in Epstein's case, ability to blackmail, not because of their Jewishness. Bill Gates also has outsize influence, as do Elon Musk and Jeff Bezos. The fact that Wexner's advocacy centers on Israel does not inherently make it more nefarious than the interests of other rich men.
None of this is to say Wexner is an angel; he's a billionaire who made his money leveraging the insecurities of young women. Victoria's Secret, as well, was clearly rife with problems; Ed Razek, the former chief marketing director, was known for criticizing female coworkers' bodies and inappropriately touching the models, according to numerous complaints filed with the company's human resources department and reported in The New York Times. And models interviewed in the series say they were pushed toward impossible body standards that led to eating disorders.
And Wexner was clearly good friends with Epstein, turning a blind eye to his abusive behavior and facilitating it by association even if not directly. (Throughout the docuseries, producers put statements from Wexner's representatives on screen, denying knowledge of Epstein's misdeeds, even when they were committed on Wexner's Ohio estate.) 
But the series implies connections where there are none, juxtaposing unrelated parts of the story. The first half of each episode details Victoria's Secret as a brand and cultural force, various critics and authors opining on the lingerie brand's responsibility for the objectification of women. Then, halfway through the hour, each episode turns to Wexner's personal relationship with Epstein, digging into Epstein's abuse of women and Wexner's philanthropy supporting Israel. 
Wexner's relationship with Epstein, the latter's criminal behavior and the harmful culture of Victoria's Secret are all bad, and worthy of attention. But they are not all related. Epstein did not shape the marketing and branding of Victoria's Secret. And Judaism is not why he preyed on women. There's plenty of evil to be had in the facts — there's no need to add a shadowy, antisemitic conspiracy theory.