Bintel BriefI was offended by a Dungeons & Dragons scenario. Should I quit the people I play with?
'A Bintel Brief' advises a high schooler questioning friends who had her roleplay an ICE raid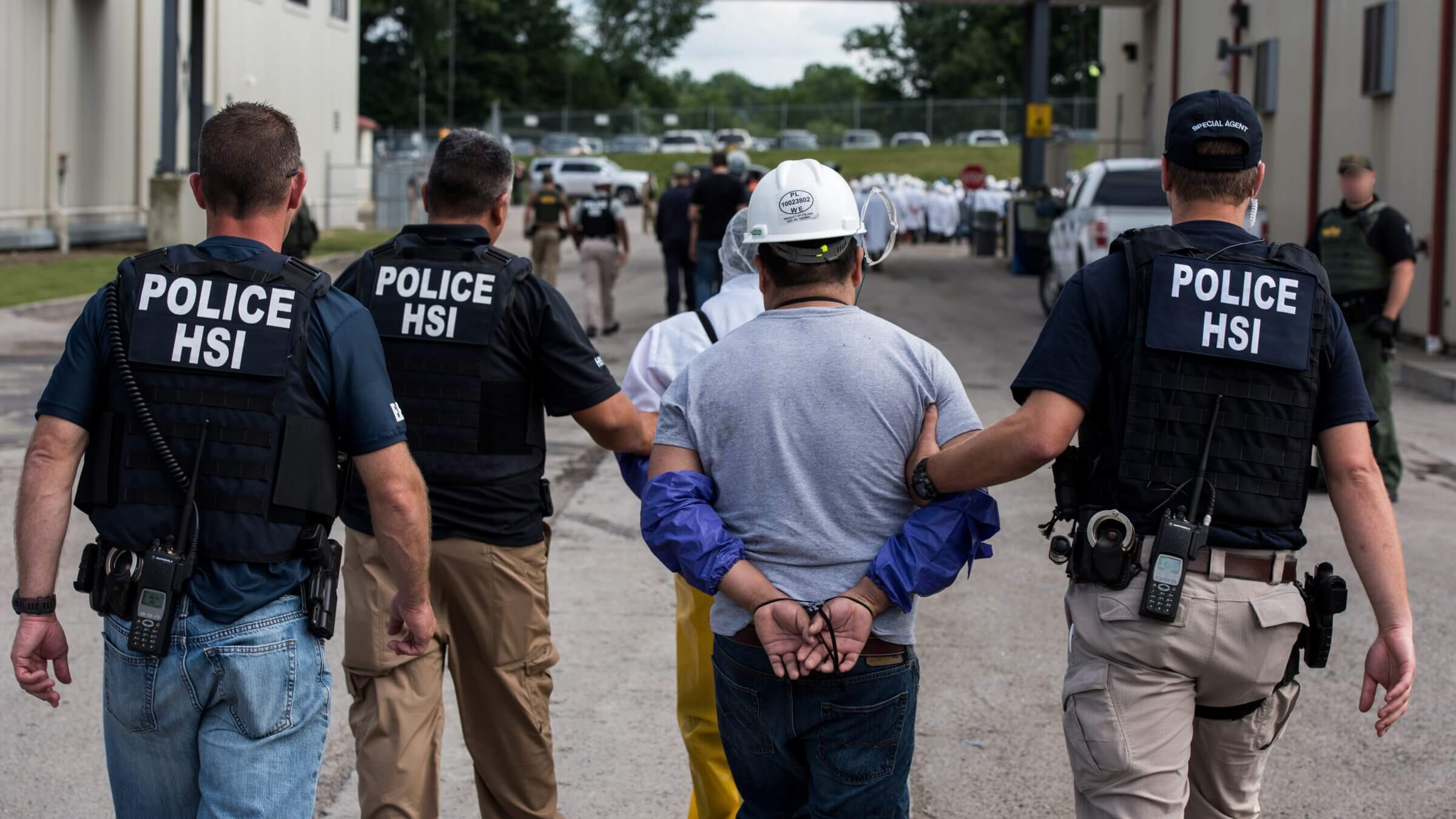 This is an adaptation of our podcast, "A Bintel Brief." Listen to the episode here (or wherever you get your podcasts), and click here to sign up for a weekly newsletter with backstories from our hosts, Ginna Green and Lynn Harris. Need advice? Email [email protected], or leave a voicemail at (201) 540-9728.
Dear Bintel,
My friends and I recently picked up that ever-so-loved game Dungeons & Dragons. I was super excited to play because I love coming up with stories and magic and weird solutions to problems. But about five to six games in, the Dungeon Master created a situation that I didn't feel comfortable with. 
It was a scenario reflecting an ICE lockdown, or immigration officers making a surprise appearance at an area where undocumented workers were present. Everyone else played along as if it was no big deal. It made my stomach drop. 
I'm the only first-generation immigrant in the group. And I have family who have been in that situation. After trying to explain in real time why I was upset, I left. 
I texted the group afterward to let them know how I felt. Everyone apologized, but it felt shallow. 
D&D isn't the problem here. I just know that these aren't my friends. I do have other friends, and I know that as a senior in high school, I have a lot of time ahead of me to make new friends, but I've never encountered a situation like this. And I'm wondering, do I just cut them all off or do I have to stay and make amends? 
They keep reaching out as if nothing is wrong. How do I move forward when people I thought were my friends hurt me like this?
Signed,
No Dice
---
Dear No Dice,
We'll start with a little background for the uninitiated: Dungeons & Dragons is a role-playing game about storytelling. But unlike a game of make-believe, D&D gives structure to its stories. So basically it's like those choose-your-own-adventure books, but in interactive game form.
One player takes on the role of the Dungeon Master, the game's lead storyteller and referee. They determine the results of the adventurer's actions and narrate what the characters experience. So the Dungeon Master is the person who created this upsetting scenario.
ICE, which stands for Immigration and Customs Enforcement, was instituted in the aftermath of the 9/11 terror attacks. It has been, in our view, from the beginning essentially a regime hell-bent on criminalizing and terrorizing Black and brown people inside and outside our borders.
So when you say that the scenario left you unsettled, we get it. Black and brown people have been disproportionately incarcerated, harmed, and killed at the hands of ICE agents.
But safe migration guided by humanity and belonging sit at the foundation of one of our favorite midrashim from the Yalkut Shimoni, a collection of Torah commentary. The midrash says that God gathered the dust of the first human from the four corners of the world. 
Why from the four corners? So that if one comes from the east to the west and arrives at the end of his life, as he nears departing from the world, it will not be said to him: "This land is not the dust of your body; it's of mine. Go back to where you were created." Every place that a person walks, from there she was created. And from there, she will return.
ICE and family separation and racist immigration policy are not topics for fun and games. Full stop.
So many of us have been in situations when someone that you thought you knew does something that's out of line with your values or inconsiderate of your humanity. It makes you not just question that relationship, but also others you may have previously assumed were solid. It puts you at a crossroads. You have to decide if you want to work through it or just peace out of the relationship.
There's yet another layer to this particular situation, which is the layer of sincere versus shallow apology. Your friends did say "sorry," but it felt hollow. And now you're struggling to explain to them why their "sorry" was lacking, which is a really hard thing to pinpoint.
Is this friend group worth the emotional labor that it would take to educate them about what was wrong with both the scenario and their apology? That's  really tricky and really complex and really hard for someone who's only 18.
Ginna says: Let it go. You're heading off to college and the rest of your life and will find other friends who align better with your values, even other folks to play D&D with.
Lynn says: Give it one more try, using the concept of "nonviolent communication" in which you very clearly state how what they did and said made you feel. If nothing else, it's great practice for confronting future conflicts, since life is full of them.
Check out the podcast version for a step-by-step guide to meaningful apologies from two women who wrote the book on it, plus a letter from the Bintel archives about another kind of conflict among loved ones.
Samuel Breslow contributed to this adaptation. To hear more of our advice to No Dice, download the latest episode of "A Bintel Brief: The Jewish advice podcast" here or on any podcast platform. Send your dilemmas about Jewish American life, identity, culture, politics or your personal hopes and dreams to [email protected], or leave a voicemail at (201) 540-9728.