First PersonMy donor wanted to give me her kidney — and get home in time for Shabbat
'Have you ever felt that you knew someone all your life even though the two of you had never met?'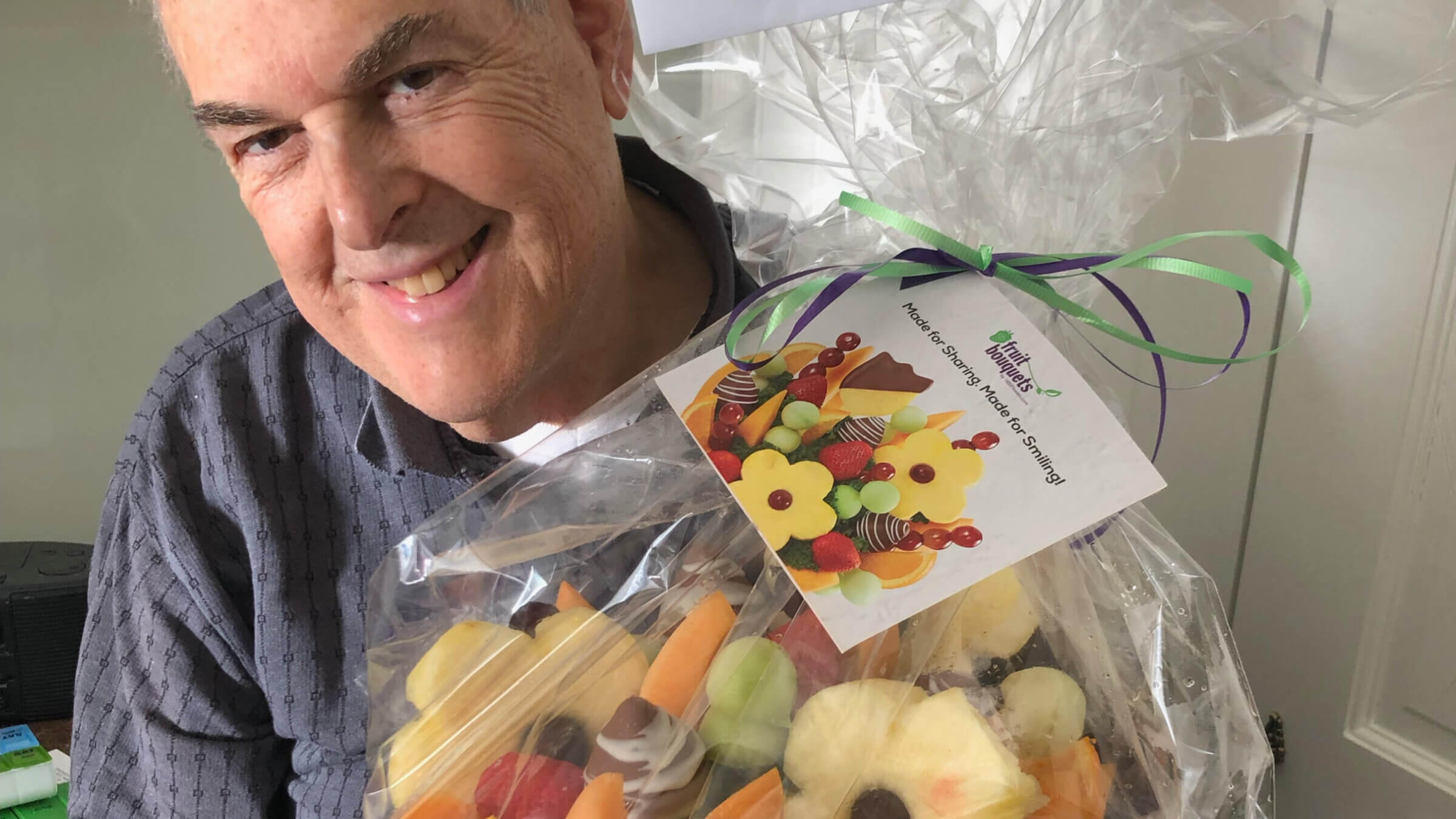 When my nephrologist told me last June that my kidneys were continuing to fail and that I should think about getting a transplant, I was upset but not surprised. My identical twin brother underwent a kidney transplant four years earlier and my cousin was on dialysis.
More than 26 million Americans over the age of 20 have chronic kidney disease and more than 80,000 die annually from kidney failure – the ninth-leading cause of death in the country. More than 90,000 patients are on the waiting list for a kidney transplant and only about 16,000 get one annually.
One of my first calls was to Renewal, a nonprofit organization in Brooklyn that seeks to pair kidney donors with recipients. I had written several news stories over the years about the group's extraordinary ability to pair altruistic donors with recipients.
Two months later, my wife Meryl and I were sitting in Renewal's office speaking with Rabbi Josh Sturm, Renewal's director of outreach, and Miriam Lefkowitz, Renewal's kidney coordinator. We were told to reach out to friends, relatives, neighbors — everyone we knew — and ask them to listen to an online presentation the rabbi would make about what kidney donation entails and how it literally gives the recipient a new life. 
As we walked out the door, the rabbi said they had found that if at least 200 people listened to the presentation, the odds were very good a donor would be found. And the donor would not necessarily be someone actually listening online but often from the advance publicity the presentation would generate.
Renewal created a flier for us with information about the upcoming presentation. At my request, several synagogues posted it on their websites, a couple of Jewish weekly newspapers ran it each week, and Hadassah Magazine featured my story in an article about kidney transplants. One of the three synagogues we belong to contacted the NBC station in West Palm Beach, Florida. The station's reporter interviewed both me and one the synagogue's rabbis. A story about my need for a kidney was on the evening newscasts.
The presentation took place during the 10 days between Rosh Hashanah and Yom Kippur last fall. More than 250 computers tuned in. In the following days I learned that several people had asked Renewal for the nasal-swab kit needed to see if they were a match for me. Later, I heard from several friends and relatives that they had been disqualified as donors for various reasons. 
A match
At the beginning of December, I was told that an altruistic 30-year-old donor was a match and that he wanted to schedule the transplant for Dec. 21. I underwent a battery of medical tests, but then we learned that the donor had family issues that forced him to cancel. Three months later, we again received a call saying a new donor had been found and that the transplant was scheduled for March 10.
The surgery went well and, after a somewhat bumpy recovery, my wife and I were invited to meet the donor in June at Renewal's Brooklyn office. We had been told only that my donor was a middle-aged woman who was big-hearted, selfless and lived in the New York area. 
We arrived first, and a few minutes later my donor, her husband and their children climbed the steps to the second floor, where we were waiting. She was standing in front,  wearing a long dress and a big smile.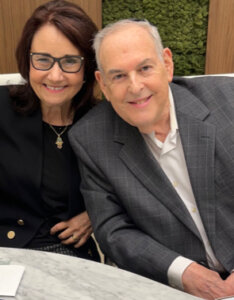 She introduced herself. My wife rushed up and hugged her. Then my donor angel looked at me.
"May I hug you?" I asked.
"Yes," she said, and we embraced.
Have you ever felt that you knew someone all your life even though the two of you had never met? That's how I felt; there was an instant connection.
After the introductions, we all sat down to dinner at a kidney-shaped table. My donor, who asked that she not be identified by name in this article,  told me all about herself — I realized the two of us must have crossed paths years earlier when she worked for the governor of New York and I covered his office for the New York Jewish Week. 
She told me that she had first thought of donating a kidney back then, when a man in the governor's office needed one. But she was pregnant at the time and the man was able to get a kidney from his sister. 
The idea of donating one of her kidneys surfaced again last Hanukkah when someone mentioned that their daughter had just donated a kidney through Renewal. She contacted the organization in November, and three days later received a swab kit. On Jan. 17, a rabbi from Renewal called and asked if she was still interested in donating. When she said yes, she was told she was a match for two people.
"I remember saying, `I'm not going to play God, let whoever is a better match have it," she said.
"I assume they were going to do that anyway."
How to donate a kidney, Jewishly
After filling out paperwork and undergoing a battery of tests in February, she spoke on the phone March 3 with the hospital transplant coordinator, who asked when she wanted to schedule the surgery. The donor said it would have to be done within the next two weeks or wait until after Passover. The coordinator suggested the following Thursday, March 10. The donor asked that ours be the first surgeries of the day so she would have the best chance of being home for Shabbat.
The surgery was the first of the day at Weill Cornell Medical Center in Manhattan and went off without a hitch. My donor returned home in time for Shabbat. 
Although I knew absolutely nothing about my donor's identity at the time, I later learned that she had already figured out mine. With the help of her kids, Instagram and Facebook, she identified me within days – or perhaps hours — of the surgery.
"The clincher was when I looked at your wife's Facebook page and it said her husband was going in for surgery that day," she told me. 
"It is something I just wanted to do," she said. "I want to be able to help in any capacity that is needed. After the surgery, a friend asked me, `What organs are you donating next?' I said I unfortunately didn't have any more to donate. 
"I like to do what's right and do good things, but I don't need everybody knowing who I am and what I do. I find that it's more pure that way, " she added. " I feel good, thank God. I would recommend this to others." 
It has been four months since I received a new kidney and I feel great — the best I have felt in years. And the knowledge that I no longer have to worry about my failing kidneys is a tremendous relief. I am so blessed; life truly is a gift. 
I cannot thank enough my angel donor, Renewal, my doctors at Weill-Cornell Medical Center and the countless rabbis, relatives and friends who gave me advice and offered me their prayers, support and kindness. It means so much.