Culture
Stepping into the 'Funny Girl' spotlight, Lea Michele tries to save the show — and herself
Taking the spotlight after Beanie Feldstein's tumultuous departure, the controversial star has to rehabilitate herself while propping up a flailing production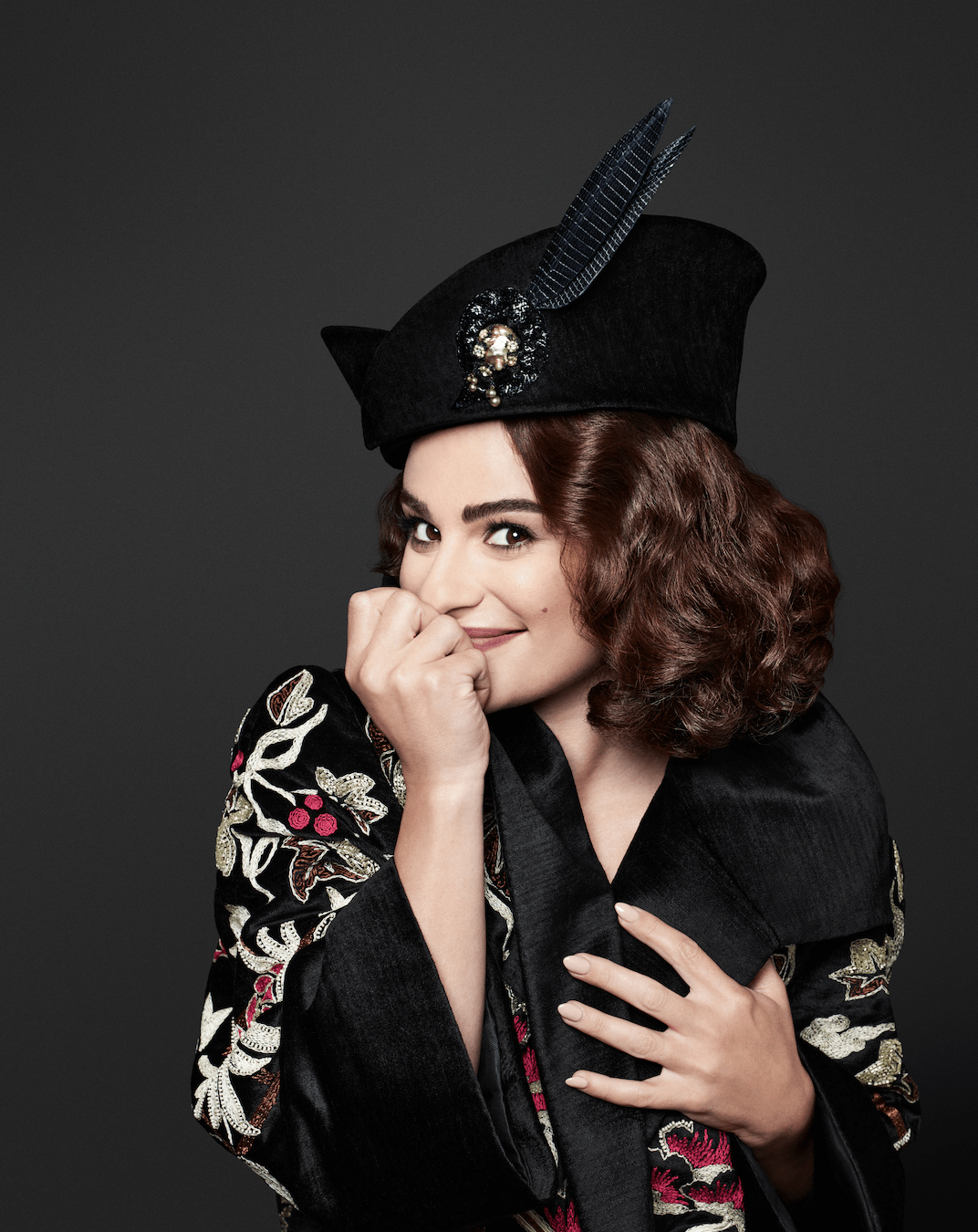 "Funny Girl" establishes its stakes early. Early in the show, when aspiring thespian Fanny Brice auditions to be a chorus girl at a seedy vaudeville house a problem immediately arises: She can sing and dance, and she's even funny, but she's unwilling and unable to fit in with a crowd. After she botches a group routine, the proprietor, Mr. Keeney, scrutinizes her suspiciously. "There's something different about you," he says. "But I can't put my finger on it."
Premiering as a musical in 1964 and a film in 1968, with Barbra Streisand starring in both, "Funny Girl" is (very) loosely based on the real life of Fanny Brice, an early 20th-century Jewish actress who clawed her way from burlesque shows to Broadway stardom, her professional success a stark contrast to a ruinous marriage with gambler and criminal Nick Arnstein. Cementing Streisand's own status as a Hollywood icon, the show chronicled a Jewish performer's journey from margins to mainstream at a time when Jews were finally assimilating into white American society. Even as it premiered, it was already looking back in time, retelling the past to explain the present.
In the film, the "something different" about Fanny is obvious. The other chorus girls awaiting Mr. Keeney's judgment are blonde, conventionally graceful, and silent. As played by Streisand, Fanny mouths off, bungles the dance steps, and displays her distinctive nose as much as possible. Though she's nowhere near as homely or klutzy as the movie would have us believe, her performance affirms that her difference stems from her quippy, irrepressible, child-of-Henry-Street Jewishness. The joke, here, lies in the fact that Mr. Keeney could absolutely have put his finger on it.
In the "Funny Girl" revival currently running at the August Wilson Theater, which as of this week stars Lea Michele, things aren't so straightforward. This gaggle of chorus girls is a far more diverse one, which, though Broadway has hardly become a beacon of equity, is de rigueur in 2022. And any novelty surrounding Jewish performers has long given way to the infamous "Spamalot" maxim, "You won't succeed on Broadway if you don't have any Jews."
Under these conditions, the joke doesn't quite land. Instead, Michele neatly sweeps it out of view with her rendition of "I'm the Greatest Star." It's her first big number, and it sets the tone: For the next two and a half hours, the show will rely on Michele's star power, her ability to belt out a technically brutal score and even her controversial history to prop up a revival that is pedantically faithful to the original and willfully blind to its own anachronisms.
The first revival since Streisand originated the production in 1964, "Funny Girl" debuted in April with supremely lovable up-and-comer Beanie Feldstein as Fanny. Reviews were tepid; a representative one from The New York Times described Feldstein as "not stupendous." Though critics also griped about the book, the sets and the pared-down orchestra, Feldstein seemed to absorb much of the blame for lackluster ticket sales. When she unexpectedly departed "Funny Girl" in July, writing cryptically on Instagram that "the production decided to take the show in a different direction," many speculated she'd been ousted.
Meanwhile, Michele had been hankering to star in "Funny Girl" for pretty much her entire career. She first encountered the film as a source of teenage inspiration while starring in "Spring Awakening." As her prima donna character Rachel Berry in the television series "Glee," she performed several anthems from the show and even, in the show's fifth season, starred in a revival that was, at the time, entirely fictional.
But her arrival at the real revival wasn't the happy homecoming her "Glee" storyline envisioned. In 2020, her fellow "Glee" star Samantha Ware accused Michele of bullying and toxic behavior on set, including racist comments about her hair. The revelation unleashed a wave of criticism from Michele's coworkers on several different projects; a "Spring Awakening" understudy posted on Instagram that she was "nothing but a nightmare" to work with. In a New York Times profile ahead of her debut as Fanny, Michele gave the standard speech of a celebrity trying to put a scandal to bed, assuring readers that she'd spent appropriate time in self-reflection and conceding that her perfectionist personality "left me with a lot of blind spots." While Michele is hardly responsible for the politics of Feldstein's departure, many on social media perceived her as usurping another star and cementing her status as a villain.
But if the audience at Wednesday's matinee had been reading up on the drama, they were definitely in Michele's camp. Applause burst out as soon as she stepped onstage, in the first measures of most songs, after each of her solos — you get the picture. Before she'd even finished "Don't Rain on My Parade," the first act's final number, everyone around me had risen for a standing ovation.
It's hard to argue that Michele's performance didn't deserve it. Wisely, she decided not to imitate Streisand's insouciant interpretation of Fanny. Instead, she exudes the athleticism and polish that come with working on Broadway since the age of 8. (Her first job was the dual role of Young Cosette and Young Éponine in "Les Misérables.")
The sheer array of strenuous activities she performs while singing had me panting: Michele sings while hoisting herself onto a piano, while climbing out of the orchestra pit and while tap dancing, which she learned for the show. At one point, she breaks off mid-measure to hoot like an owl, before returning to the song with perfect rhythm and pitch. Michele's Fanny isn't unstudied or spontaneous like Streisand's; one senses that the idea of spontaneity is anathema to her. But the unabashedly try-hard spirit she brings to the role reminded me why it's worth shelling out money, schlepping to Midtown, and contorting my legs into airline-quality seats in order to see really good singers live.
Which is pretty lucky, since the show depends entirely on that commanding performance. While the musical version of "Funny Girl" is roughly the same length of the film, the book (originally written by Isobel Lennart and just barely updated for this production by Harvey Fierstein) rushes through events that are developed far more satisfyingly on-screen. On the other hand, when the show deviates from Fanny's professional rise to focus on her relationships with her mother and her lover, it becomes sluggish. As Nick, Ramin Karimloo is perfunctory and a little passionless. It's difficult to imagine being sufficiently enamored of him to sink $68,000 into his obviously doomed casino venture, as Fanny fatefully does. When he's left to sing on his own, things get positively torpid.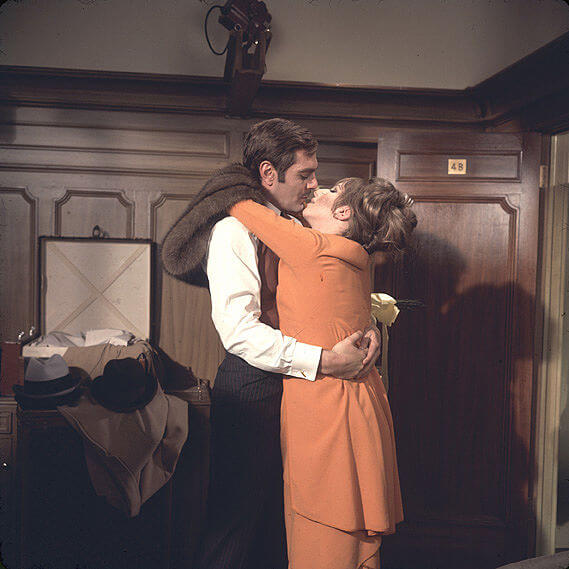 Perhaps most mystifying is the way the revival treats the unraveling of Fanny's marriage. When a hurricane washes away Nick's casino and his hopes of becoming a successful paterfamilias, he spirals into a self-pitying funk with which it is difficult to fully sympathize, given that Fanny is bending over backwards to support them both without making him feel bad about the money he lost. Spurning his wife's attempts to help him professionally, Nick gets involved in an unspecified criminal enterprise and is soon arrested for embezzlement.
The movie and original musical blame this unfortunate turn of events not on the embezzler in question, but on Fanny herself. She loved Nick too much, the script tells us, and didn't respect him enough. By happily providing for their family and investing in his doomed business ventures, she emasculated him. By offering to pay for a lawyer, she demonstrated a reprehensible desire to micromanage.
The he-left-because-you-smothered-him angle was antiquated when first written in the 1960s. In 2022, it's nearly impossible to sit through the bewildering lecture delivered by Fanny's mother (a valiant Tovah Feldshuh), who alternately hectors Fanny for choosing a crook and accuses her of loving him the wrong way. Just as the revival might have tweaked the big nose jokes to make a more contemporary point about perceptions of Jews in public life, it might have reworked this segment to express something more than tired stereotypes about overbearing Jewish wives. Had the show toned down the blame a few notches, it could have delivered a powerful comment on the human tendency to lavish love where it isn't deserved. Instead, it regurgitated a plotline that was never all that convincing. By the time Nick slinks back from prison to definitively ditch his marriage, I just wanted him to get off stage so she could continue singing.
Fortunately, that's exactly what happens. In a typical display of his considerate nature, Nick dumps Fanny right before she's set to go on stage, and she has about 15 seconds to cry it out before shedding her dressing gown to reveal a slinky beaded costume. Reprising several of the show's most iconic numbers in the finale medley, this matured, hardened Fanny grits out lyrics that she once trilled. Finally, she appears neither as an uncomplicated show girl or an irredeemable wife, but as an impressive and flawed woman, a performer whose determination and brash self-confidence render her blind when it matters most.
You can see that Lea Michele is playing herself. And it's working.