Culture
Need a quick breakfast recipe for Rosh Hashanah morning? We've got you covered
This startlingly scrumptious 'Dang Good Breakfast Loaf' has apples, cinnamon, carrots and a whole lot more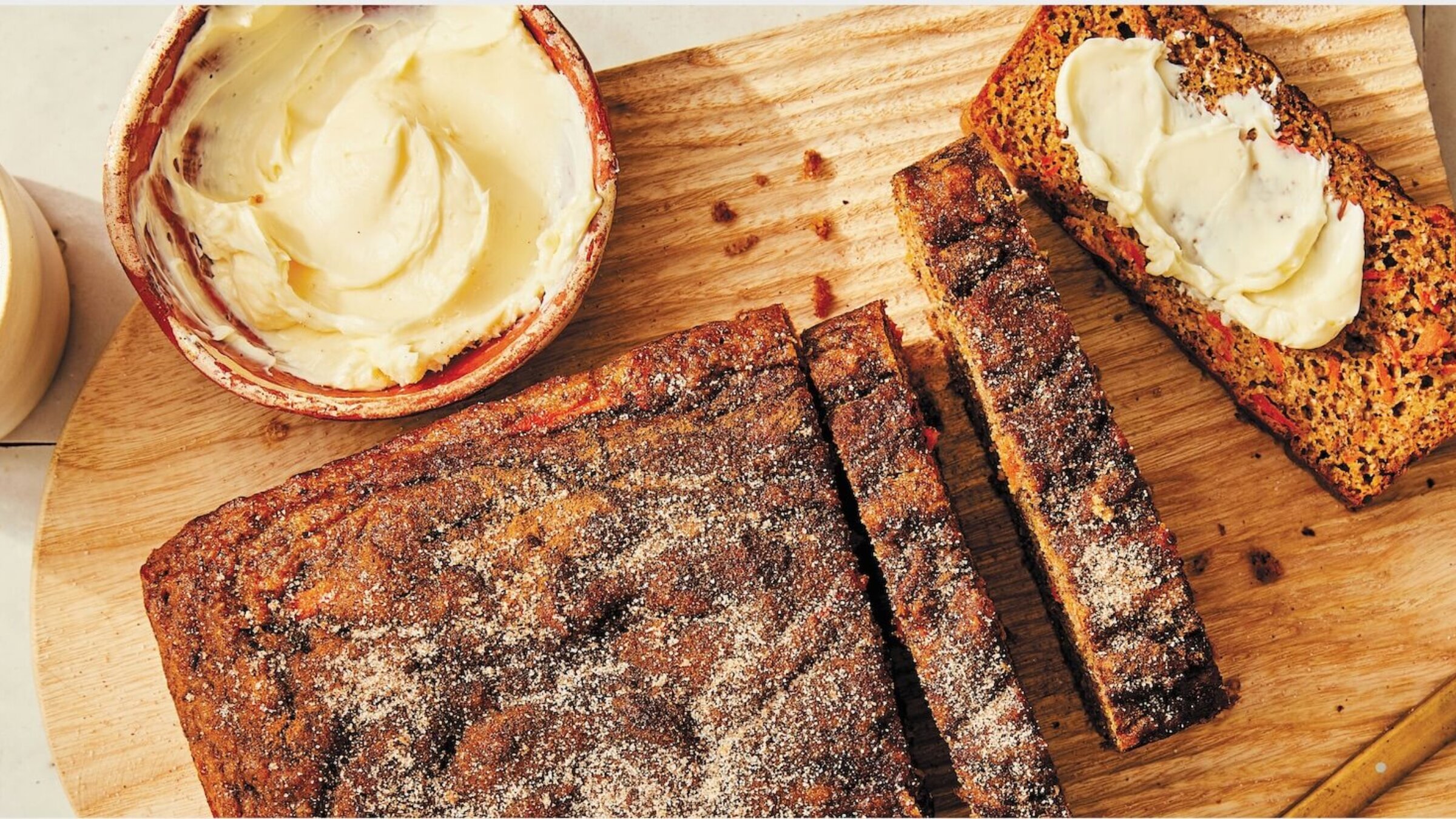 I have to admit, I tested this recipe more than 10 times until I was thrilled with it. Although this is Andi's favorite recipe in the book, she told me to (pretty please) stop making it! I wanted it to strike the perfect balance of moist (cringe) and fluffy, sweet yet still breakfast-appropriate and somewhat healthy without tasting "too healthy" for kids. Well, now that my family never wants to look at another breakfast loaf again, I hope you and your family enjoy it, because it sure is dang good!
I usually make a double batch so I have one to freeze for a rainy day. We switch it up every time by tossing in chocolate chips, walnuts, dates or coconut, and sometimes we throw in zucchini for the carrots, and pumpkin for the applesauce, depending on what we have on hand that week. As you know, I love a base recipe with lots of options to change it up by using what you have on hand—and now that I've made this loaf a million times, I can assure you that it's perfection, any way you slice it!
Dang Good Breakfast Loaf
Makes one 9½-by-5-inch loaf
Cooking spray or neutral oil for greasing
3 large eggs
¾ cup unsweetened applesauce
¼ cup pure maple syrup
¾ cup granulated sugar
¼ cup neutral oil (avocado, light olive or canola oil)
1 teaspoon vanilla extract
1 cup whole-wheat flour
½ cup almond flour
¼ teaspoon kosher salt
½ teaspoon baking soda
1 teaspoon baking powder
2 teaspoons ground cinnamon, plus more for dusting, divided
2 medium carrots (no need to peel), coarsely grated on a box grater (about 1 cup)
Optional add-ins: ½ to 1 cup of any combination of walnuts, chocolate chips, chopped dates, shredded coconut, raisins, and sugar for dusting
Butter, for serving
Preheat the oven to 350 F. Grease a 9½-by-5-inch loaf pan liberally with oil. Place a strip of parchment paper across the width of the pan, leaving some overhang. This will help you remove the loaf more easily after baking.

In a medium bowl, whisk together the eggs, applesauce, maple syrup, sugar, oil and vanilla until completely smooth. In a separate medium bowl, mix together both flours, the salt, baking soda, baking powder and 1 teaspoon of the cinnamon. Add the flour mixture to the wet ingredients and mix just until smooth and incorporated. Fold in the carrots and any add-ins you'd like.

Pour the mixture into the prepared loaf pan and sprinkle the remaining 1 teaspoon cinnamon on top. Swirl with a knife to make the top look pretty. Bake on the center rack for 50 to 55 minutes, until a toothpick inserted into the center of the loaf comes out clean. Let cool slightly, then top with additional cinnamon and optional sugar to make it look extra pretty and inviting. Slice and serve slathered in butter.
HOT TIPS
You can also make these into muffins. Pour the batter into a muffin tin lined with cupcake liners (I love using silicone baking cups) and bake them for 25 to 30 minutes, until fluffy and cooked through.

If your loaf pan is narrower, bake for an additional 10 minutes or so, testing with a toothpick for doneness.

Zucchini bread fan and happen to have a zucchini on hand? Nix the carrots and add 1 cup of grated zucchini (1 medium zucchini) instead. Wring out the grated zucchini (use a salad spinner, clean kitchen towel or nut milk bag here) to remove some of the moisture and add it to the batter.

Pumpkin bread fan? Swap out the applesauce for canned pure pumpkin puree and switch out the cinnamon for pumpkin pie spice. Before baking, add more pumpkin pie spice on top and swirl into the batter.

Everyone loves banana bread— and by golly, this is our favorite way to enjoy it. Swap in mashed bananas for the applesauce (about 2 small bananas) and add in walnuts, coconut, or chocolate chips if you like. YUM!
From "Prep + Rally" by Dini Klein. Copyright © 2022 by Dini Delivers LLC. Interior Photography © 2022 by Ren Fuller. Reprinted by permission of Harvest, an imprint of HarperCollins Publishers.