Film & TV
His father directed 'Casablanca,' but he felt like a Jew without a home
Michael Forster fled Europe as a child, but never escaped the feeling of displacement and alienation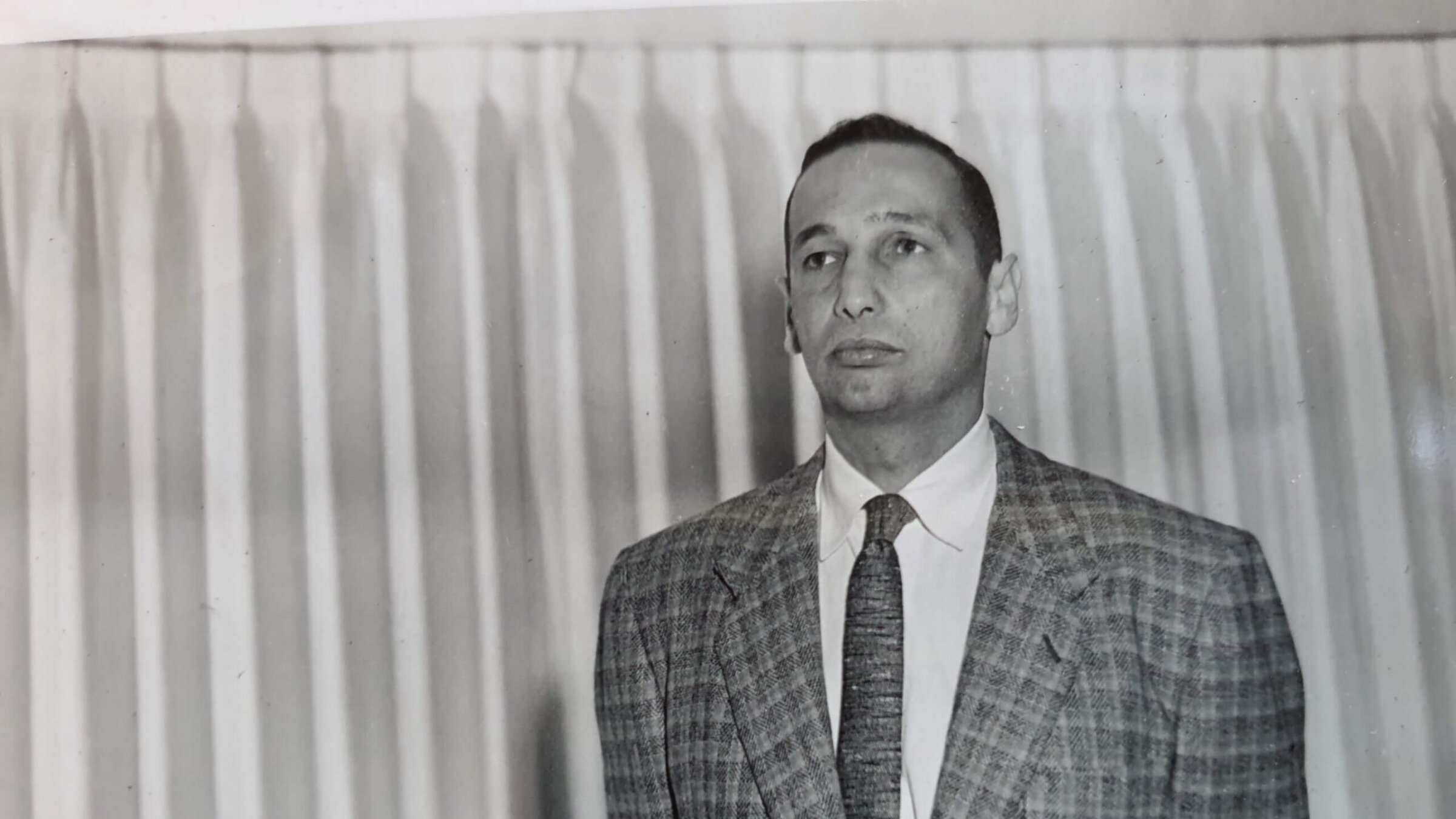 The trauma of the Holocaust caused some Jews to abandon Judaism. For Michael Forster, an aeronautical engineer and professor who died last year at the age of 100, the ordeal of fleeing Europe as a child in the 1930s left him unable — or unwilling —  to participate in any form of religious observance. And yet, when he died, he was wearing a Star of David around his neck.
Forster's father was the prolific Hollywood director Michael Curtiz, probably best known for "Casablanca." His mother, Mathilde Forster, was a Polish-born Jew active in the European film industry who came to America to pursue her career and for Curtiz to pay her child support.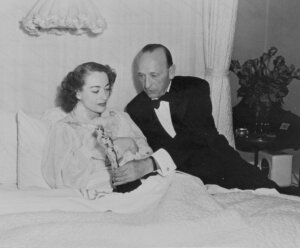 As Michael Forster recounted, immediately following the burning of the Reichstag in early 1933, he was rescued form a German boarding school where both students and teachers made it known they were sympathetic to the Nazi cause. When he was 12, Forster came to America where his mother eventually succeeded in forcing Curtiz to provide financial support for his son. Earlier this year Forster's daughter, Michelanne Forster, an American who has become a renowned playwright in New Zealand, published his memoir, along with journal entries recounting his dreams. 
The book, which is not available for sale, includes reproductions of her paintings that she felt had a connection to the dreams and stories.
"It wasn't written to be published or shown to anyone but the family," she told me. "I think he would be horrified if he knew that I published it. He was extremely private about what happened to him and what his life was about."
Michelanne Forster, who has written 21 plays and numerous scripts for children's television shows in New Zealand, chronicled some of her father's experiences in "Don't Mention Casablanca," her play about her grandmother's struggle to win child support. The play was produced in 2010 in Christchurch, New Zealand, and is set to be staged again in late 2023 in Australia. 
Her father's memoir was written in the late 1980s for his grandchildren, she said. She resolved to wait to publish it until after her father had died. Sixty copies of "The New Dream Book and Personal Journal" were printed and distributed to family, friends and members of the Jewish community in New Zealand. Forster's daughter hopes to send copies to Holocaust museums.
"A living image of his dad"
The memoir seems like it would be great grist for a motion picture. After Michael Forster and his uncle Ludwig left the boarding school in Germany, they made it to Hirschberg-am-See in what was then Czechoslovakia. There they lived on credit and dined out at restaurants using the uncle's "I forgot my wallet" routine. For part of their time in Hirschberg-am-See they lived in a farmer's cellar and subsisted on potatoes.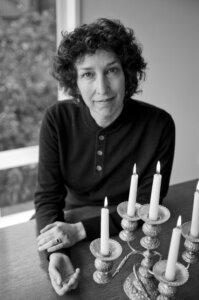 The two refugees walked 30 miles from Hirschberg-am-See to Leitmeritz, a provincial capital, to catch a train to Vienna. During this trek, Uncle Ludwig informed his 12-year-old charge that they were Jewish.
"I was not greatly astonished or overwhelmed," Forster wrote.
In Vienna, surrounded by Jews, Forster began to see the world through Jewish eyes. Not all of it was pretty: Gangs of hoodlums beat up Jews inside the Jewish quarter. In early 1934 Forster and his uncle left for France, where the boy got on a ship by himself for the 30-day trans-Atlantic voyage. The vessel passed through the Panama Canal and arrived in San Pedro, south of Los Angeles in April 1934. Uncle Ludwig, who didn't have papers to come to America, sailed to Brazil on a separate voyage.
Forster's memoir contains few details about his relationship with his famous father, who, in addition to "Casablanca," directed "Treasure Island," "The Count of Monte Cristo" and "Yankee Doodle Dandy." He didn't meet the director until he was in college, several years after arriving in America. They met several times in 1946 when Forster returned from the war. A fluent German speaker, Forster had served on a prisoner of war interrogation team in the final months of the war. When the war ended, his work focused on helping to ferret out Nazis from the civilian population in Germany.
Of his father, Forster writes in the memoir, "I know almost nothing beyond what can be found in the standard film biographies."
According to Michelanne Forster, he did go to his father's funeral in 1962 and sat in the back of the chapel at Forest Lawn, which was full of Hollywood stars.
"There he was like a living image of his dad and nobody knew he was there," she said.
Asked why she didn't include the funeral anecdote or a story about Curtiz leaving his son just $1 in his will, Forster said she thought about adding her own thoughts about her father's life but decided not to change a thing.
"It's not for me to editorialize," she said.
Forster's analysis of his dreams is not as compelling as his life narrative but it's still instructive. He often dreamt that he was in a falling elevator, afraid that it would crash. 
"That was connected to being a Jew," his daughter said. "He just desperately wanted to fit in, but in his psyche, in his heart, he was a man without a country, a Jew without a home."
 Or, as Foster himself wrote : "A Jew is forever like a guest in a hotel. There's always a chance that he'll get kicked out."
"A shameful secret best hidden from the world"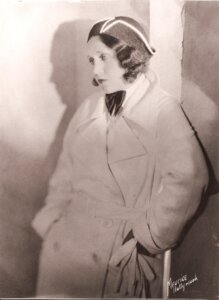 In the memoir, Michael Forster accuses his mother, whom family members referred to as Thilde, of refusing to be Jewish. "She made me feel that being Jewish was a shameful secret best hidden from the world," he wrote. 
He kept his Jewish roots a secret from his own family. Not until his eldest child, Michelanne, was 13 did he tell her he was Jewish, a revelation she refers to as "my strange bat mitzvah." Still, even then there was absolutely no religious observance in the household. 
Michelanne, who has been in New Zealand since 1973, became active in an Auckland synagogue and joined two local groups of second- and third-generation descendants of Holocaust survivors.
When she told me about her father's story back in 2011, she mentioned that she didn't know about her famous grandfather or her grandmother's career as a successful scenario writer in Europe who looked for stories to turn into films and wrote treatments for them. But when her grandmother died, a bunch of her film scripts, plays and an unfinished novel were discovered in an old suitcase. Michelanne Forster knew few details of her father's traumatic life until he handed her his memoir nearly 20 years later.
"I realized that [my father's story] is a common one," she said. "There were Holocaust survivors who were so traumatized that they became totally disconnected from Judaism. He could have gotten a lot of joy out of being a Jew. But he felt, 'Oh this isn't for me, I don't know how to be this kind of person.'"
But when Forster was bereft about the end of his marriage, he did turn to a rabbi. He sent money to Israel. And before he died, he asked to hear what the Kaddish sounded like, a request which his daughter obliged. Then Michael Forster died with a Star of David around his neck.