Culture
In the story of Tolstoy's marriage, a modern critique of the whole institution
Frederick Wiseman's 'A Couple' depicts Leo and Sophia Tolstoy in perpetual crisis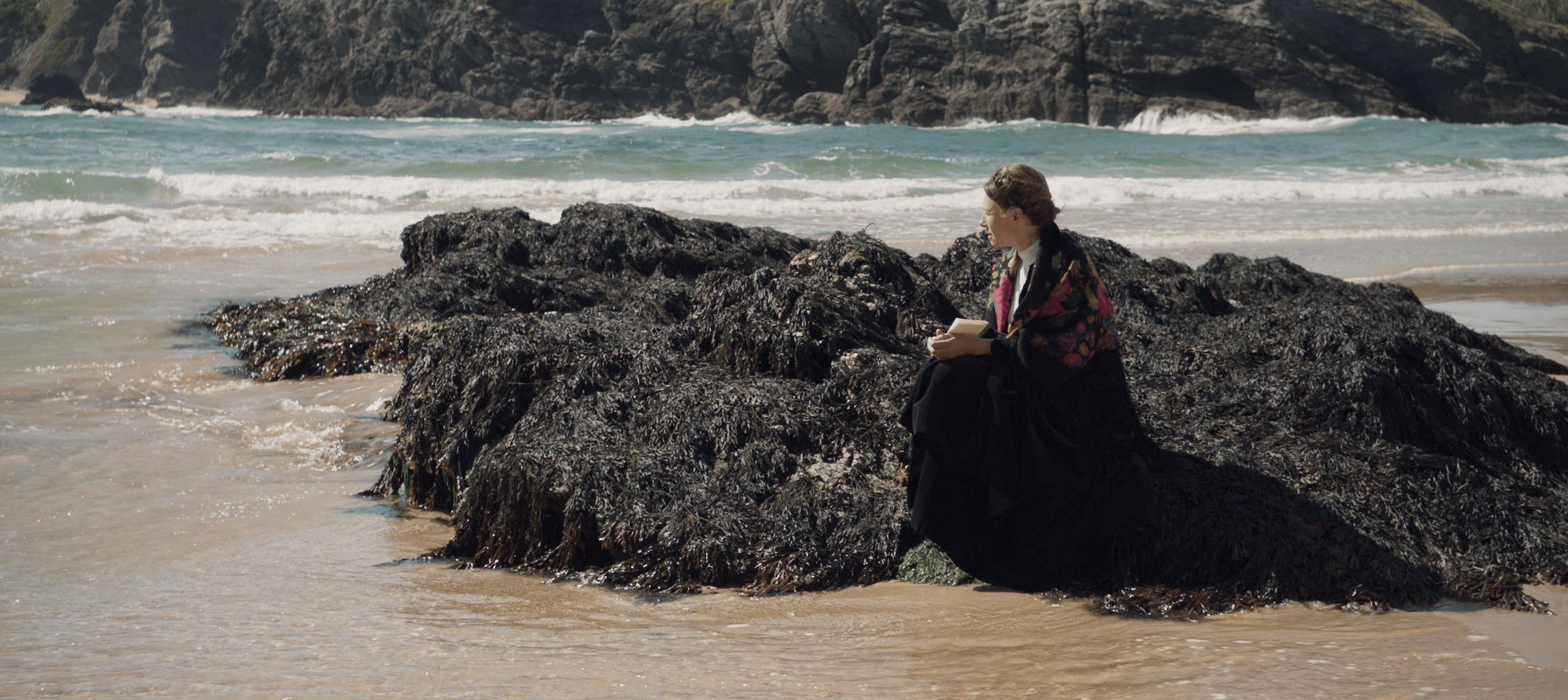 Documentarian Frederick Wiseman has used his films to pry apart public institutions, usually those sufficiently famous to appear abstract and impersonal to the average citizen. In "City Hall," it's Boston's byzantine municipal government; in "Welfare," New York's vexed public assistance agencies. After embedding for weeks at his chosen location, Wiseman edits his footage to create what he has called a "reality fiction," a collection of tangible interactions between individual people that, together, tell a larger story. 
At first glance, the 92-year-old director's latest film, "A Couple," couldn't seem more different. While his documentaries, many of which aired on PBS tend to sprawl across hours, this scripted French-language film clocks in at just over an hour. While his other creations are populated by hundreds of people, each with a different story to tell the viewer, this one features just one actress. And while Wiseman usually works in the public sphere, here he turns his eye to the private: Marriage, specifically the union between the author Leo Tolstoy and his wife, Sophia. But though "A Couple" is narrower and at times more intimate than a typical Wiseman film, the Tolstoys' relationship emerges as an institution like any other — imbued with glamor, yet easily deflated.
Shot on a lush (if somewhat ahistorical) island off the coast of Brittany, France, "A Couple" is essentially an extended soliloquy performed by French actress Nathalie Boutefeu, who co-wrote the script. Reciting passages adapted from Sophia's letters and diaries (as well as some of Leo's letters to her), Boutefeu strolls and stalks as the mood takes her across wooded meadows, seaside cliffs and rocky beaches.
Fans of "Portrait of a Lady on Fire" will find much to love in the contrast between sensual visuals and sparse audio. Wiseman's camera delights in the natural setting, lingering on ferns, choppy surf and delicate flowers; the only sounds in the film are the waves, the wind, and Sophia's grave yet lively voice. The film's name summons up both halves of a married couple, but "A Couple" belongs to Sophia, and Sophia only. Leo only appears as she describes him. 
Her descriptions aren't exactly flattering. As portrayed in "A Couple," the Tolstoys conform to every unfortunate convention of marriage for capital-G Great Men.
Age difference? Check: Sophia was 18 when she married the 34-year-old Tolstoy, who gave her on the eve of their wedding a diary that detailed, among other things, his sexual relationships with serf women.
Obligatory duties as amanuensis? Check: Sophia copied out the lengthy drafts that would become "War and Peace."
Unequal divisions of domestic labor requiring a talented wife to stifle her own creative energy? Triple check: While Sophia was a photographer and keen diarist, she writes in her diaries that housework, child-rearing, and her husband's mercurial temper left her with little time for her own work.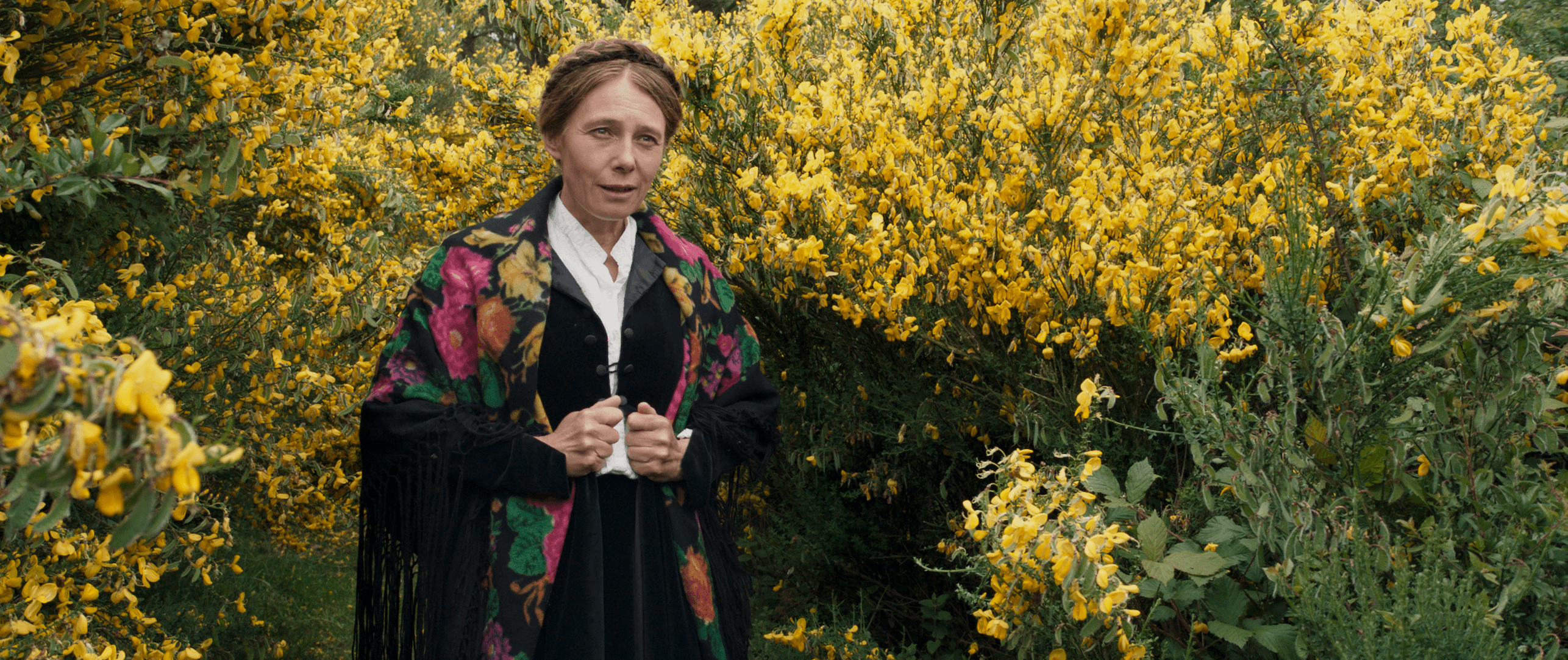 As Sophia, Boutefeu exudes a certain thespian artificiality, largely because declaiming one's own writings in nature is not an activity in which many real people indulge — certainly not Mrs. Tolstoy, who seems to have spent much of her time dissuading her husband from walking out on her and their 13 children. In one particularly heated moment, she paces back and forth like a stage actor trying to convey a meadow's spaciousness within a crowded theater; since she is, in fact, standing in a spacious meadow, the gesture is completely unnecessary. But Sophia is a formidable woman whose husband expects her to remain permanently in the role of adoring ingénue. The contrived nature of Boutefeu's performance matches the false position into which marriage has thrust her character. 
And with the deconstruction of that marriage, "A Couple" finally begins to fit into the Wiseman oeuvre. In their passionate letters, both Sophia and Leo express their desire for "the first pure love on earth," spurning the idea of marriage as a pragmatic and material matter and elevating it into a quasi-religious experience. Yet not only do they replicate the domestic arrangements expected of their era and class, their affection curdles into complaints prosaic enough to belong in a modern advice column. Leo is threatened by Sophia's intellectual prowess and sees his family as a "millstone" around his authorial neck. Sophia is jealous of his affections, worried about infidelity, and furious with her husband for neglecting the upbringing of their children and the family's financial security. 
"They'll write in your biography that you carried water in your valet's place," Sophia says addressing an absent Leo. "No one will know that you never brought water to your child for the sake of granting some respite to your wife. Nor that in 30 years you never spent time at the bedside of a sick child." I've seen plenty of TikToks accusing modern husbands of pretty much the same behavior. Sophia's indictment is a biting one; in its relatability, it's also the tiniest bit funny.
That might be the point. People make myths about marriages as much as institutions. Whether one believes Sophia to be a maligned spouse or Leo a genius entitled to his moods, it's easy to see such an infamous marriage as static and unchanging, paralyzed in the amber of history. Letting this couple's hopes and affection clash with the arguments, slights and insults they both recorded, Wiseman presents his viewers with a myth, and with one imagined version of what might have happened. It's another kind of "reality fiction."