Culture
A controversial documentary upended the narrative on Jenin 20 years ago. Has anything changed since?
Last week's violent killings in Israel and the West Bank echo events from decades ago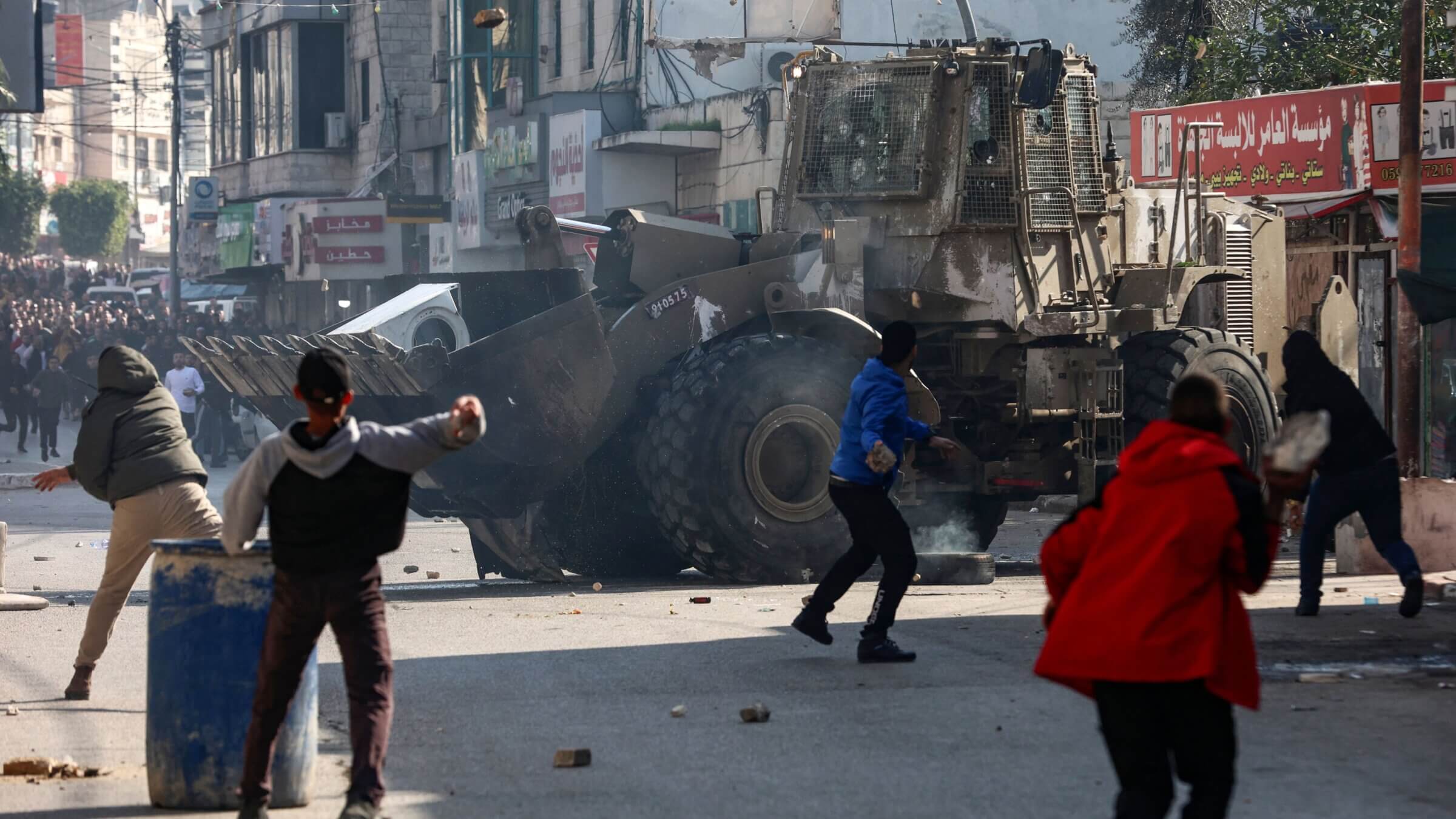 Two decades ago, during the Second Intifada, Israeli forces raided the Jenin refugee camp. In the aftermath of the 10-day battle, Israel blockaded the camp for days, forbidding medical teams, journalists and a U.N. fact-finding mission from entering. But Muhammad Bakri, an Arab-Israeli actor, snuck into the camp with a camera, interviewing numerous residents. The resulting film, Jenin, Jenin, which Bakri released shortly afterward, told the Palestinian side of what West Bank residents refer to as the Jenin massacre, painting a very different story — with a much higher civilian death toll — than the version from the Israeli government.
Last Thursday, the Israeli military entered the Palestinian city of Jenin, in the West Bank, killing nine Palestinians in the shootout, including at least two civilians. It was the deadliest day for Palestinians in the Israeli-Palestinian conflict in over a year — even given the fact that 2022 was the deadliest year for Palestinians in two decades. But this time, we don't need a guerilla documentary to know about it.
Within hours after the Israeli military attacked, videos emerged on Twitter of tanks rolling through the streets of Jenin. A viral clip showed mothers and children running through the halls of a hospital, apparently fleeing tear gas from IDF soldiers. The daughter of Majda Naefa, the 61-year-old woman allegedly shot by Israeli forces, made a video showing exactly how the bullet hit her mother through a window. Others compiled a video of smiling photos of Naefa to mourn her death. Both videos quickly went viral.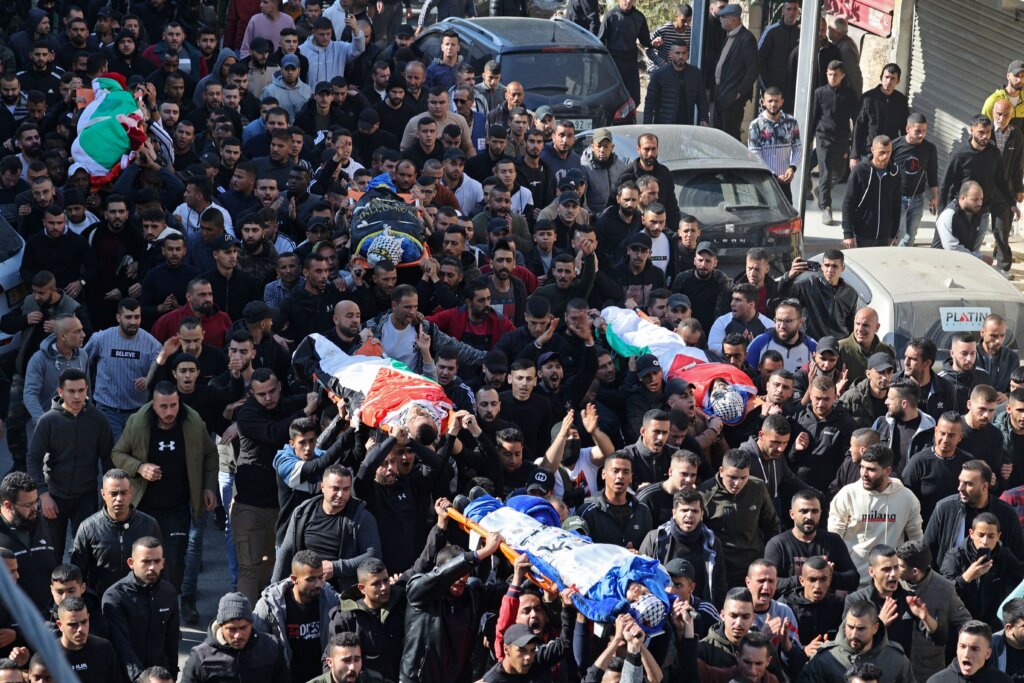 Twenty years ago, Jenin, Jenin was one of the only ways to hear these sorts of stories. Otherwise, information about the battle was dominated by official government statements about death tolls and danger — Israel claimed they killed around 50 Palestinians, the majority of whom were responsible for bus bombings and terrorist attacks that killed hundreds of Israelis, while Palestinians alleged a death toll near 500 composed largely of civilians. But both sides of the debate focused on numbers instead of humans.
Bakri's documentary was one of the only ways to hear the stories of Palestinian people after the violence in Jenin. Though he only entered the refugee camp after the fighting had ceased, the descriptions are vivid. "They shot at everything that moved, even a cat," says one man. "Why does a sniper shoot a 12-year-old unarmed child who can barely walk? Why shoot an old woman? Why crush a young man under a tank when he is holding his arms up in the air?"
Perhaps most shocking is the testimony of a young girl, perhaps around 12, who says she dreams of torturing then-prime minister Ariel Sharon. "I'm not afraid of these cowards. They're like mice. Despite their great weapons, they still hide behind their tanks, afraid of civilians like us. Their cowardice is legendary," she says. "I would sacrifice my life for the camp."
Yet, today when social media has given everyone a platform to tell their personal stories, the stories in Jenin, Jenin feel almost commonplace. Now everyone has a camera in their pocket, and can capture the violence as it unfolds, unlike Bakri's film which was limited to shots panning over rubble afterward. 
And this access has changed the narrative. In Jenin, Jenin, residents say, frustratedly, that the world mourns a single Jewish death yet hardly cares about hundreds of Arab lives. Today, however, "Free Palestine" or the emoji of a Palestinian flag is a ubiquitous comment online. 
A Jewish influencer posts a challah recipe? You'll find Palestinian flags in the comment sections. At this year's World Cup in Qatar, players from Arab countries wore the Palestinian flag as an armband. And even after an armed gunman killed eight Israelis outside a synagogue on Friday night, the day after last week's Jenin raid, tweets mourning those deaths were ratioed by comments calling the Israeli deaths "karma" and otherwise referencing the Palestinian deaths the day before.
This scenario would have been hard to imagine in 2002 when Jenin, Jenin came out. Shortly after its release, the Israeli Film Ratings Board banned the documentary, claiming that it showed only one side of the story. (Independent cinemas in Jerusalem and Tel Aviv continued to illegally screen the film.) Bakri countered that media only showing the Israeli side is widely distributed, and ultimately, the court overturned the ban, saying the film board did not have "a monopoly over truth."
Today, banning a documentary seems useless — after all, what's the point in an era of social media? A viral video is likely to reach more eyes than an independent film anyway, and courts have little sway over the moderation policies of social media companies. 
This is not to say that the tables have turned entirely. While the Palestinian fight may be trendy online, the real-world changes have not been so abrupt. Palestinians still live under occupation, and Israel's military might still greatly outstrips Palestinian insurgents. Part of the reason videos of Palestinians running down the street, throwing stones at tanks or being forcibly evicted from their homes, are so common online is because they're so common in life.
And at least institutionally, Israel's command of the narrative remains strong; The New York Times, the U.S. newspaper of record, sent a push alert about the Israeli synagogue deaths but not about the Palestinian deaths in Jenin the day before. Numerous American politicians released statements mourning the Israeli deaths though they had been silent about the Palestinian ones.
But online — where many of us conduct large portions of our lives — we no longer need to rely on a film like Jenin, Jenin to hear civilians' voices.