Film & TV
'South Park' delivers a strong satire of Kanye West's antisemitism
The season 26 premiere pokes fun at Jews controlling Hollywood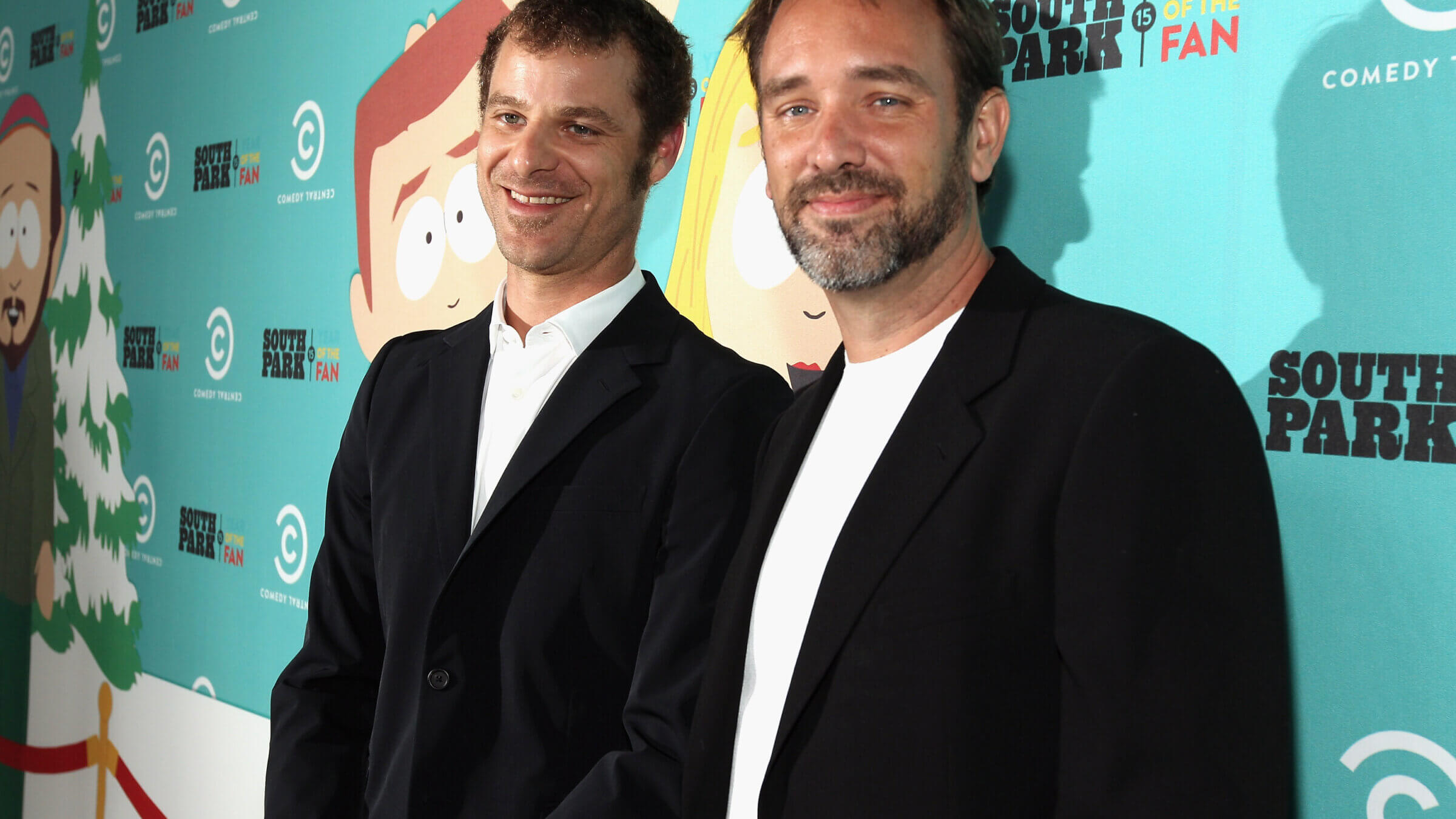 South Park is known for being quick with the news cycle. When it came to Kanye West's multi-month antisemitic meltdown, they had a bit more time.
Thursday's season 26 premiere lampoons the rapper's Twitter screeds and infamous appearance on InfoWars by having Eric Cartman serve as Ye's mouthpiece. Or, more specifically, as the mouthpiece of the cherub over his shoulder, "Cupid Me," who recently found Jesus and rebranded as "Cupid Ye."
In an effort to break up Kyle Broflovski's new friendship with Tolkien Black, Cartman spreads a rumor that Kyle controls Hollywood and, to try and make it personal for Tolkien, that Jews are imposters who stole Black identity.
Immediately these beliefs, delivered by the school's most accomplished antisemite, scan as ludicrous and incoherent — but people still buy into them. Students start pitching their films to Kyle in the hallway. Randy pleads with Gerald, Kyle's dad, to make the industry less "woke." But the Black-Jewish friendship of Tolkien and Kyle proves pretty resilient.
It's only when Cartman, under the influence of Cupid Ye, makes a TV appearance (dressed in the masked getup Ye wore to Alex Jones), that things begin to fray. As Cartman titters behind a hedge, a point is made: when Jewish people and Black people are pitted against each other, it's the bigots who win.
A more trenchant note is also being sounded throughout, as Cartman says he is acting as a "good Christian" in promoting these libels. Matt Stone and Trey Parker aren't afraid to suggest that Ye's antisemitism and his Christian awakening may be linked — or even that some expressions of Nazism are rooted in Christianity.
"It's the same thing! Christian message, Nazi message," Cupid Ye says at one point, in a remark that is too much even for Cartman.
At the same time, the episode stresses that, of all the antisemitic tropes, control of Hollywood is a more benign strain. When Cupid Ye goes around Nazifying the school on Valentine's Day, it manifests as a bunch of angry demands about movies directed at Kyle. (Tolkien demonstrates the trope's relative triviality, balking at Kyle's analogy that claiming Jews controlling Hollywood is like saying Black people control the NBA.)
While in the past Stone and Parker have countered antisemitism by validating its crazier claims in the reality of the show, famously giving Kyle "Jew Gold," they are taking a more critical view this time around.
As the episode draws to a close with a familiar summary lesson, Kyle delivers a succinct history of the discrimination that prompted Jewish pioneering in entertainment, leading to a misguided impression of media dominance.
But, it's still South Park. Don't worry, there's a joke in the credits. Unlike most things to emerge from the churn of antisemitic news, it had me in stitches.