Culture
Twitter re-platformed extremists — and it's paying off in ad money
Turns out that extremism draws clicks, and clicks mean ad dollars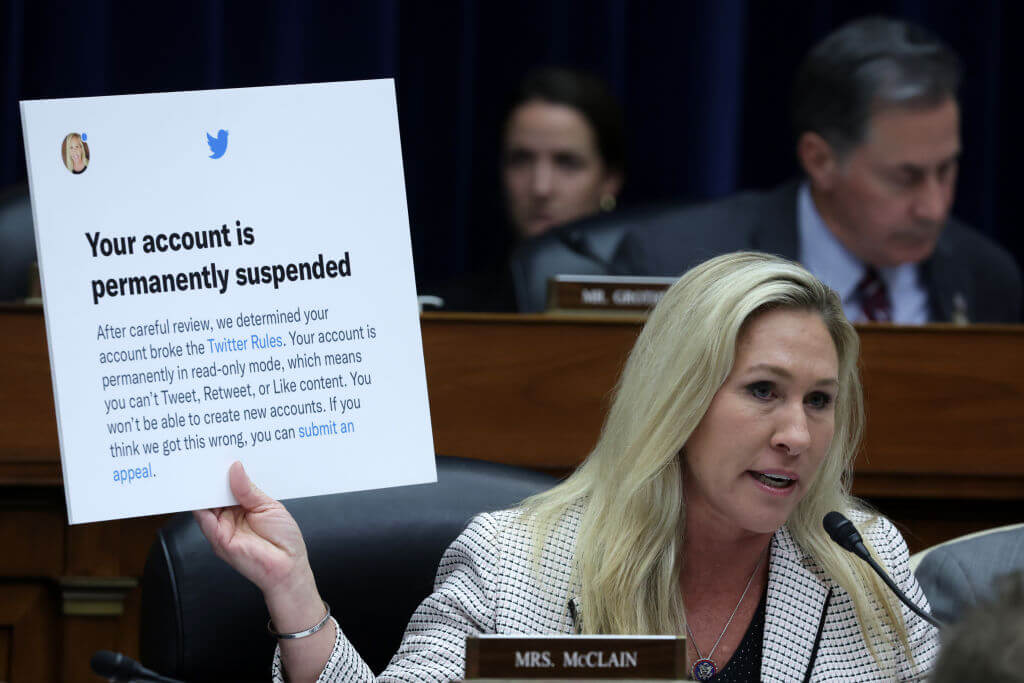 Under Elon Musk's leadership, Twitter has reinstated numerous accounts that had previously been banned for violating Twitter's rules — usually by posting hate speech, disinformation or incitement to violence. Now, apparently, hate speech and disinformation are making Twitter a lot of money.
Social media encourages extremism. In a world where clicks and shares are the going currency, outrage and sensationalism pay off in engagement. Studies show that people engage most highly with posts that have a negative emotional bent, especially those that frame politics in terms of morality. 
Meanwhile, those clicks, shares and views — which are called "impressions" — are what social media companies sell to advertisers; in an attention economy, that engagement is a valuable product. Advertisers are eager to get eyes on their ads, and they're willing to pay for a captive audience.
The accounts Twitter has reinstated include those of former president Donald Trump along with numerous white supremacists and far-right figures such as manosphere extremist Andrew Tate — who is under arrest for human trafficking, yet still tweeting from his Romanian jail cell — the antisemitic streamer known as Baked Alaska and YouTube philosopher Stefan Molyneux, who promotes a range of conspiracy theories in addition to hosting other extremists on his podcast. 
Many of the accounts have hundreds of thousands of followers, and nearly all of them have made their names off of mining the same shock and outrage that got them banned for content. That means that their return to Twitter drives the platform's statistics on engagement way up — and increases their ad revenue.
A new report from the Center for Countering Digital Hate estimates that Twitter currently is on track to make $19 million off of just 10 of the reinstated accounts, which include Tate, Baked Alaska and Andrew Anglin, founder of neo-Nazi site The Daily Stormer. But since Twitter has reinstated thousands of accounts, the real profit is sure to be much higher.
Advertisers often specify where their ads can appear; during the early days of the pandemic, many newspaper advertisers refused to place ads near coronavirus content, tanking ad revenue in the media industry. 
On Twitter, advertisers can target ads to interests, like basketball. There's some ability to limit ad targeting — e.g. only to someone who uses an iOS device — but those boundaries limit which users see the ads, not where they see them. On its ad page, Twitter does not offer advertisers the ability to block their content from appearing on specific accounts; advertisers have no control as to whether their products appear next to a cute dog video, an antivax post or a Rothschild conspiracy theory. 
It's not just Twitter that profits off of those ad placements; Musk recently announced a program in which subscribers to Twitter's new paid blue check program, Twitter Blue, can share profits for ads which appear in the replies to their tweets. And a new report from watchdog organization Media Matters shows that ads for companies including The Wall Street Journal, Nokia and MailChimp — all of whom have spent millions of dollars on Twitter ad campaigns — are appearing in the threads of Twitter Blue white supremacists and antisemites including E. Michael Jones.
Companies have been pulling ads from the platform since Musk took over, and Twitter's ad revenue had already fallen 40% by mid-January. At least 500 advertisers left the platform due to its lax content moderation under Musk's leadership. Since the CCDH released its report, at least one more company, Fiverr, has ceased advertising on the platform. 
"Our research shows that there is a depressingly banal answer to why Elon Musk would reinstate the accounts of self-professed Nazis, disinformation actors, misogynists and homophobes," Imran Ahmed, CCDH's chief executive, told The Washington Post. "It's highly profitable."
But if all the advertisers pull their dollars because of the white supremacy on the platform, Musk's plan will backfire. While some advertisers are likely to stay — and perhaps some more extremist products will be drawn to the new extremist audience on Twitter — they are unlikely to spend as much as the biggest companies pulling their money. Hatred and outrage may draw clicks, but they don't draw dollars.