Culture
For this Black, Jewish choreographer, dance can 'fill in the blanks of history'
Adam McKinney is taking over as artistic director of the Pittsburgh Ballet Theatre — with a bold vision for how art can explore identity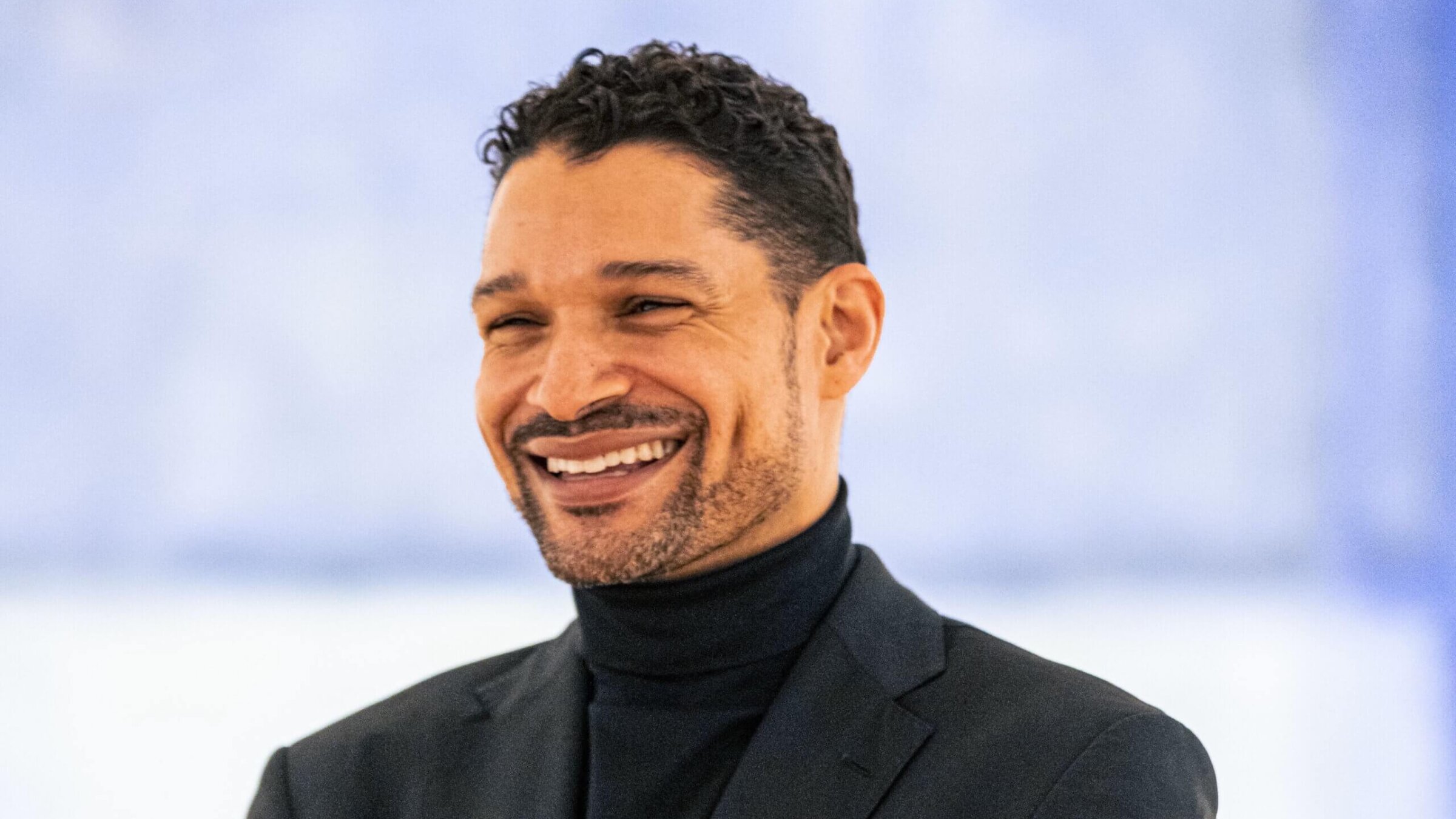 In 2019, Adam McKinney was deep into researching his Black, Jewish and Native American family's genealogy for a solo dance piece he was developing.
In search of a former cotton field owned by his Black paternal great-grandparents, McKinney, the newly appointed artistic director of the Pittsburgh Ballet Theatre, found himself in Forrest City, Arkansas. 
The Ashkenazi Jewish side of his family had been relatively straightforward to map out. His mother's relatives led him to the former shtetl of Siedlanka in Poland, where he traveled to dance in front of the ruins of what was once his great-great-grandparents' home. 
In Arkansas, McKinney, 46, was up against 75 years of estrangement from parts of his extended family. His father's family, who left the South during the Great Migration, had lost touch with their relatives who stayed. Generations later, McKinney didn't know where to start.
But he had a hunch: He needed to go to church. 
So McKinney, who grew up in Milwaukee attending Orthodox Jewish day schools, traveled to the nearby Arkansas town of Palestine for a Sunday morning service at the Williams Temple Church of God in Christ. As he met members of the congregation, he introduced himself and his project. One woman told him that her husband was a McKinney, too. That night, at the woman's home for dinner, McKinney met his father's first cousin, leading him to connect with a branch of his family with over 50 other relatives. 
"In the search for land," McKinney said, "I connected to people." 
'Circles of remembrance and repair'
Now, McKinney is preparing to move to Pittsburgh with a similar mission in mind. "A question that I often ask is 'What can dance do other than entertainment?'" he said. "Not only does dance have the capacity to heal, but, for me, dance has the capacity to fill in the blanks of history."
For McKinney, most recently an associate professor of dance at Texas Christian University, dance has always been intricately connected to Judaism. 
He began formal ballet training at 16, at the suggestion of a choreographer he worked with in high school, before going on to study dance at Butler University. "It was as if my body knew what to do in my first ballet class," he said, "quick footwork, turning and jumping came naturally."
In circling his arms and legs at the ballet barre, McKinney felt he mirrored the circling of his mother and sister's hands around Shabbat candles, he said. And dancing at Jewish celebrations, like Simchat Torah, introduced him to the power of dance as a communal act.
"Stepping up to the stage, in many ways, is a spiritual experience," he said. "When we have thousands of people's attention on one thing, it inevitably creates opportunities for connection. For me, there are inherent healing opportunities there."
As he prepares to start work with the Pittsburgh Ballet in March, McKinney is looking forward to living in a city with a "robust Jewish community" for the first time, he said. (He and his husband, the theatrical director Daniel Banks, have lived in Fort Worth, where Texas Christian University is located, for 6 1/2 years.) That's particularly true given Pittsburgh's recent Jewish history, and the painful legacy of the 2018 Tree of Life Synagogue shooting. McKinney hopes to "provide continued opportunities for Pittsburgh to make sense of this atrocity" in his new role, he said.
It won't be the first time he's grappled with how to use dance as a catalyst for healing. His master's degree research at NYU explored the effects of racism on the body — and how dance can begin to address them. And in Fort Worth, as a Black person living in the South for the first time, McKinney began researching the city's history of racial violence. He came across the story of Fred Rouse, the only documented Black person lynched in Tarrant County, Texas. Soon, his curiosity grew into a need to share Rouse's story.
In 2021, McKinney and Banks co-created an interactive tour of four sites in Fort Worth associated with Rouse's 1921 lynching. Later, McKinney spearheaded a project to transform a former Ku Klux Klan building into an arts center dedicated to Rouse's memory. That work ultimately led him back to filling in the blanks of Rouse's family history: He connected with Rouse's grandchildren, who did not know how their grandfather had died. Since then, McKinney has worked closely with Rouse's descendants to memorialize him.
McKinney is drawn to the idea of using his work in dance to create healing, he said, because he sees artistic leadership as an act of tikkun olam. "I lead this work as a Jew who is committed to creating circles of remembrance and repair," he said. "We are charged with remembering as part of the 10 Commandments: lizchor" — the Jewish concept of honoring collective history.
In keeping with that premise, one of the first works he'll oversee in his new role will be Pittsburgh Ballet Theatre's world premiere of a ballet about Florence Waren, a Jewish dancer who worked with the French Resistance in Paris during World War II. Although the company's previous artistic director, Susan Jaffe, commissioned the piece, McKinney looks forward to bringing the "exceptionally reverent ballet" to Pittsburgh's audiences, he said.
One of McKinney's first ballet teachers, who was also Jewish, encouraged him to search for the impact he wanted to make on the field of ballet. Now, he has a goal in mind. He wants to ensure "that people know that they belong and that they have a place in this beautiful art form," he said, "and that the work that we create and the stories that we tell are representative of the people who know that they belong."