BINTEL BRIEFI'm annoyed by Passover guests who still want to wear masks at the Seder
Bintel says a COVID kerfuffle is the perfect problem for a holiday about plagues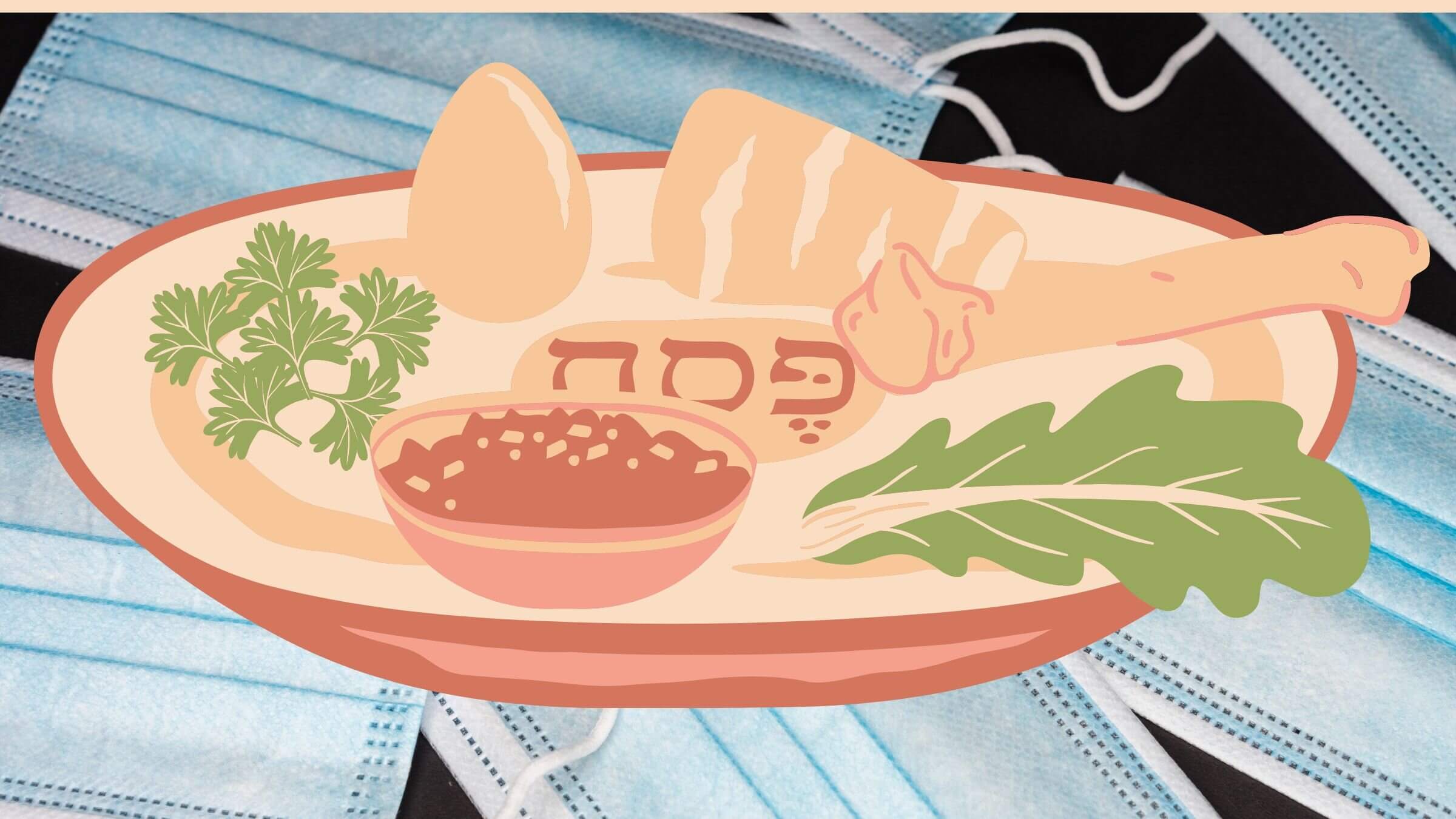 The Forward has been solving reader dilemmas since 1906 in A Bintel Brief, Yiddish for a bundle of letters. Send us your quandaries about Jewish life, love, family, friends or work via email, Twitter or this form.
Dear Bintel, 
Oy, we have some family that still want to mask at dinners in our home. Fortunately we live in Florida and most of the time can eat outside. So Pesach Seder is a problem. It can be quite uncomfortable in Miami even in early April if we dine outside. My elderly relatives (a nonagenarian included) will clearly be safer and more comfortable inside. The outside area is alas not large enough for all of us.  The nervous folks will stay inside and participate during the Seder service but insist on taking their meal outside. Do you think this is disrespectful to our relatives who have come from California and the U.K. as well as the guests who are local? I don't even think they will be willing to take part in the second half of the Seder which is is also disruptive. What would you suggest?
Signed,
Hosting the Seder
---
Dear Hosting,
Congratulations on identifying the perfect kerfuffle for a holiday about plagues! I empathize with your frustration that we're still dealing with this stuff three years on, but let's not forget 2020, where most of us were unable to gather in person for Seder at all. 
Yes, bars are packed, cruises are booming and Zoom weddings feel dated. But the coronavirus is neither gone nor forgotten, and if there's one thing this pandemic has proven, it's that there's no "getting back to normal." There are only new normals. 
So it seems to me you can either change who you have at your Seder or change the way you do things. Your letter does not consider the first, so let's tackle the second. 
And let's start with this core principle: When it comes to COVID-19, I don't judge. I don't micromanage the choices other people make. And neither should you. Because it's just too personal, too emotional, and too high-stakes.
At this point in the pandemic, we can be as careful or as carefree as we choose. Nobody's forcing you to wear a mask. And you shouldn't be annoyed because somebody else chooses to put one on. 
Look, Florida had an average of 4,000 new COVID-19 cases daily in early March — the highest number of any state in the nation. Twenty to 25 people with COVID-19 are dying each day in your state, and there's a test-positivity rate of 10%. In New York, where I live, some event organizers still ask people to take rapid tests before showing up.
So when you ask whether masking is disrespectful to your 90-something-year-old guest and to those who've come long distances, I want to ask you: What if Gramps gets COVID-19 at your Seder and dies? What if your British guests get sick and have to pay out of pocket for U.S. medical care? IMHO, your masked guests are not only limiting their own exposure, they're reducing risks for others. Why is that disrespectful? 
It may still create a logistical headache for you as Seder host, though. It's definitely a new normal. What if you tried to see this as an opportunity rather than a burden?
You can't fit everyone outside and you don't want the elderly folks out there in the Miami heat anyway. Fine. What if you had a buffet-style Seder, with the food laid out inside and everyone free to wander among indoor and outdoor spaces, party-style? They can hang out, plates in hand, in the yard or on the deck or in the living room, or balance a dish on their laps. 
You might be surprised by how much fun it turns out to be. A cohort of guests going back and forth promotes mingling and conversation. Nobody will be stuck talking to the same person all night on either side of a cramped Seder table. Hasn't one of the silver linings of this whole pandemic been reinventing tired traditions?
As for pre-dinner Seder doings, let each guest figure out their own comfort levels. Some will probably take their turns reading from the Haggadah with masks on, and they can either discreetly refrain from partaking in the ritual foods, or pull their masks down as needed for a quick sip of wine or bite of Hillel sandwich. 
I hear your worry about mustering a critical mass for the after-dinner rituals and songs. That's a problem many a Seder host has faced, unrelated to pandemic protocols. You could make clear to all comers in advance that it's important to you that they stick around through the fourth cup of wine — or you could accept that some people just can't hack the whole thing.  You have a right to feel peeved if people slink away after you've specifically asked them not to, but why mar your own experience just because someone else doesn't love Hallel as much as you do?
The key here is managing expectations by laying out the run of show to all guests beforehand by email or phone. Some may opt out once they understand that they're on their own wandering around your backyard, plate in hand, for the main meal, and that you expect them to stay until the Seder concludes, which could be approaching midnight. If they do pull out, don't take it personally.
Bottom line: It's been a rough three years for everyone. Let's not create bad blood among those of us who are lucky enough to have gotten through this modern plague with our health and sanity. Instead, let's grab those tambourines, like Miriam and the dancing women, and rejoice together in our survival.
Signed,
Bintel