Film & TV
From Israel, a thriller series so improbable that it has to be true
'Embezzlement' is based on the real-life story of the downfall of a bank and a family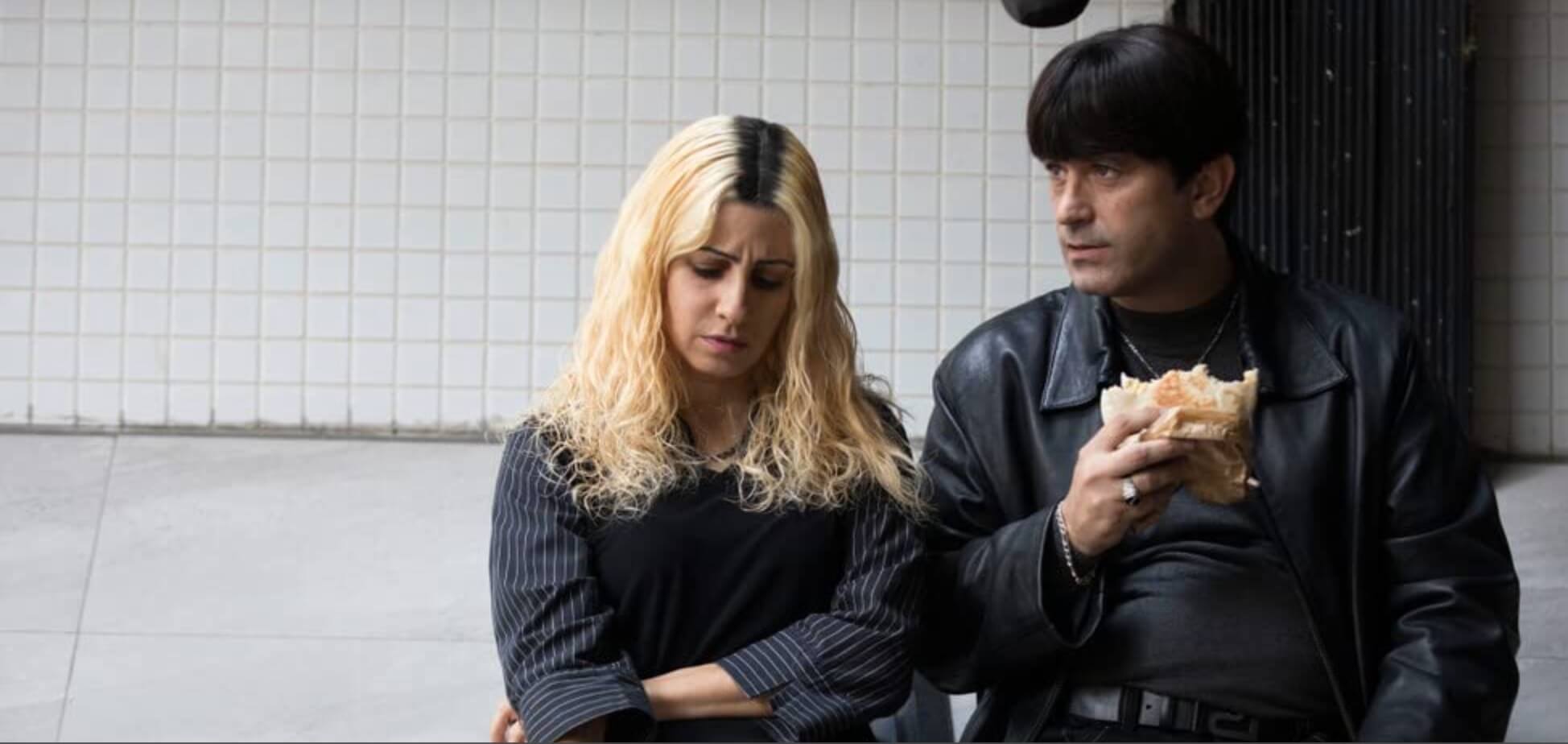 Embezzlement is a mind-boggling character-driven Israeli series, based on the real-life story of Eti Alon, an employee at a family-owned bank in Tel Aviv, who embezzled its clients' entire savings and triggered the bank's downfall. It's part thriller, part family drama.
 
In the late 1900s, Eti (a brilliant Dan Ivgy) moved monies from legitimate to shadow accounts of her own making, ultimately siphoning off millions to save her gambling-addicted brother Ofer (Yehuda Levi) from violent debt collectors tied to organized crime.
As the film opens in 2002, Eti unobtrusively enters a police station, attempting to turn herself in. With her dark hair roots crowning an unkempt shock of blond tresses, she presents as mousy, and the investigators don't believe anything she says. They view her as a nut case and her claims as improbably grandiose. 
Indeed, she launched her career as a bank teller, but thanks to her intelligence and dedication she quickly rose to become an investment banker who, until her fall from grace, generated huge sums of money for the bank.
But in her insular patriarchal Bukharian Jewish family, sons take precedence over daughters and family fealty is unassailable. Spouses who marry into the mishpacha become adjuncts at best and more usually appendages. Still, when Eti's husband suspects that she has given their down payment on a house to her feckless brother, a line has been crossed, a marital breakup foreshadowed. 
For Eti, however, there's no choice. She's indebted to Ofer, not simply because he is her brother, but also for what he allegedly sacrificed on her behalf. Everyone in the family is quick to remind Eti how he postponed his honeymoon in order to accompany her when she enlisted in the military.
Bizarre is the word that best describes the family dynamic, nowhere more pointedly than in the sibling bond that borders on incest. When Ofer is in trouble he contacts his sister, not his wife. Like lovers, they share a cigarette, they walk together, arms around each other. In gratitude he gifts Eti a diamond bracelet.
The two lead actors give riveting performances, Ivgy's blank stare thinly camouflaging a spectrum of conflicting emotions: determination, rage, and always, always, fear. Yet, her computerlike brain never stops calibrating each move, anticipating potential consequences, and counterstrategies to employ. 
Levi forges a contradictory character on a desperate high, convinced of his own omnipotence whether he's winning or losing. Sleaze is never far from the surface and reckless self-deception is his hallmark. He proclaims his undying love and unbridled lust for his wife, knowing he's a con artist, yet on some level believing every lying word he utters. He is a destroyer and a pitiful clown to the core. His absurd childlike buster brown haircut captures his persona. It's inspired.
Filmmakers Yotam Guendelman and Shira Porat capture an array of worlds in telling details, from the palpably strained Shabbat dinners to the dimly lit, winding hallways leading to rooms housing criminal activities, to Ofer's seedy cohorts. One sports a tattooed Star of David on the back of his neck.
Despite a pervasive sense of the banal, the momentum builds and the tension mounts as 2000 encroaches. Time is running out for Ofer to make good on his overdue payments. Eti's world is unraveling too. Now pregnant with her second child and frequently sick to her stomach, she knows the bank authorities are closing in on her fraudulent schemes. At a frenetic Y2K New Year's Eve party awash in flashing lights, Eti and her husband, dancing wildly, resemble terrified occult creatures in a sci-fi flick.
When we return to the opening sequence where Eti turns herself in and the drama comes full circle, we understand what has brought her to this point. The legal proceedings become a springboard for Eti's emotional turnaround and feminist awakening. Her family is almost devoid of compassion, but none more so than her brother. For the first time she's able to view Ofer as a self-serving parasite, unable to take any responsibility for her predicament.
Aside from the series' top-notch cinematic values, what makes this program so memorable is its piercing authenticity, which has little to do with it being a "true story." Paradoxically, many supposedly "fact-based" accounts are for whatever reasons not credible and/or tone deaf to the art of film. To maintain plausibility while providing an engaging movie experience is to tread a dangerously thin line. To its credit, Embezzlement bucks the odds.
Embezzlement can be viewed on numerous streaming platforms including topic.com