FIRST PERSONI was saying kaddish without mourning — until a song opened my heart
My mother prayed to the angels daily to keep me safe. Hearing that prayer again helped me grieve her loss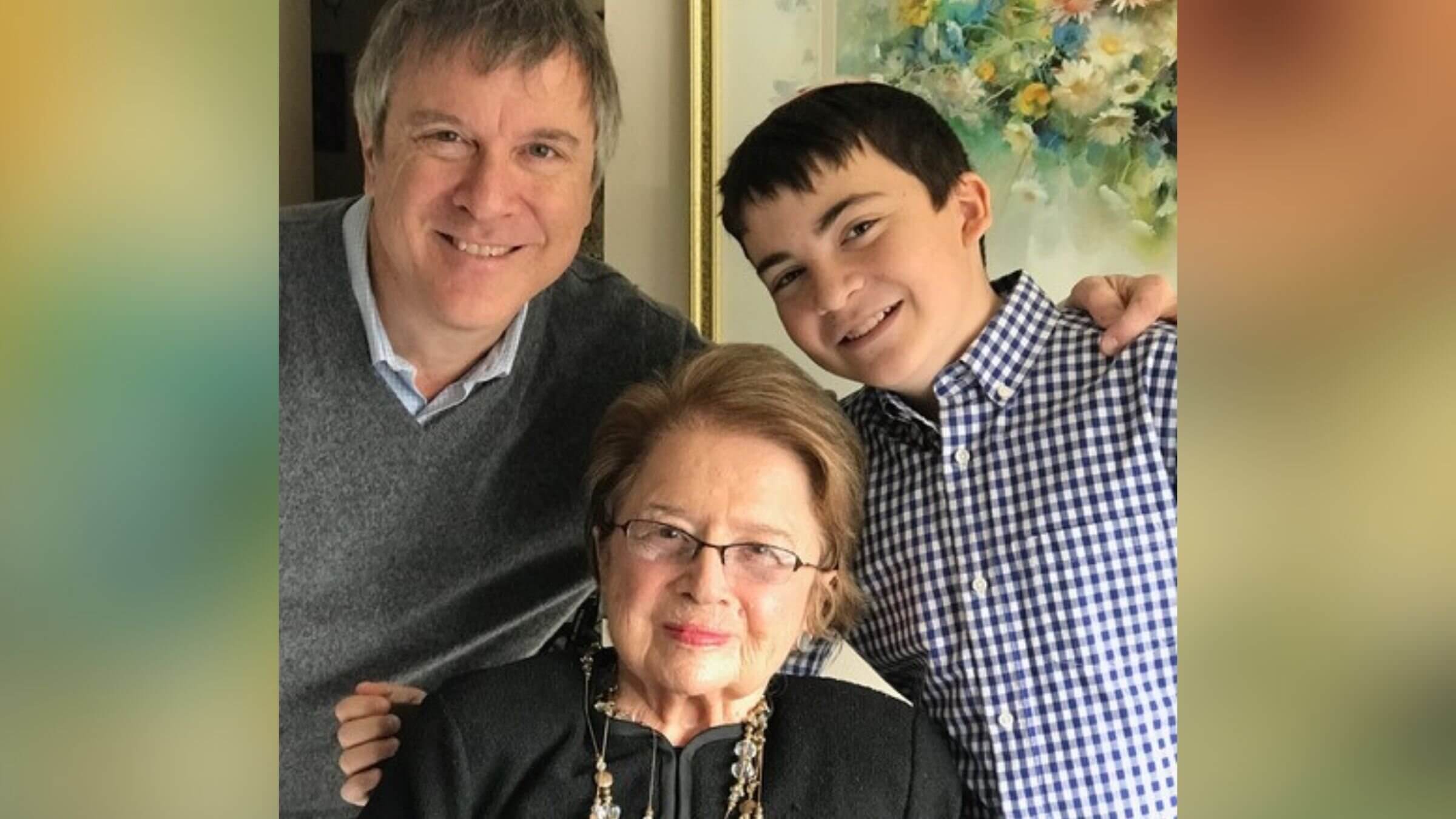 The song was unexpected. The tears that followed were not.
I was in a hotel room in Snowbird, Utah, following a Friday night prayer service after a day of skiing. That I was in Snowbird in and of itself was surprising. I was a newly minted mourner, days removed from completing shiva, suddenly going to synagogue multiple times a day to say kaddish for my mother. Kaddish, with nary a mention of the deceased, was supposed to be my connection, my opportunity to find a way to honor my mother's memory, to give me solace in the midst of my grief.
I said kaddish every single day for 11 months for my father when he passed away more than 13 years ago. Morning, afternoon and night. In cities all over the world.  In synagogues, yeshivot, offices. I led prayers in condos and hotel conference rooms. I joined minyans slopeside before and after a day of skiing. I prayed alongside men (and sometimes women) I never saw outside of the few minutes we spent praying together.
Checking the box
This duty, or one might say obsession, came at a great price. Consumed with the clock, the checking of the box for each minyan attended, I forgot to mourn. Only after the 11 months of recitation was complete, when the final kaddish was said, did I actually cry.
I promised myself that this time would be different, that I would not stress about missing a single kaddish or even a minyan if I had to. Yet, when the time came, I was there, standing before everyone, leading the prayers. I was present, on time, even early. Every day. Just to say kaddish. At the beginning of the day. And at the end.
The decision to go skiing with my son in Utah was not as easy as it seemed. My mother had just died earlier in the month. The colloquial but well-intentioned "your mother would want you to go" did not resonate. What was most important to me a few weeks later was a chance to spend a weekend skiing with my teenage son, adding an indelible memory to our shared experiences. Kaddish would still be there whether or not I postponed the trip.
In what I considered a victory over my psyche, I went. I went knowing the only minyan in town was inaccessible, on the other side of the mountain range in Park City. For weekday minyan, I relied on technology, an option not widely considered until the  COVID-19 pandemic, when rules about in-person gatherings made everyone adjust. Although people held different opinions about the efficacy of a Zoom minyan, a service in a hotel room with my son answering amen (along with another father-son tandem that went with us) was good enough for me.
Recognizing my mother's prayer
Friday night, I decided to find a service online and follow along. I landed at a Conservative service conducted out of New York. When I joined, the rabbi was in the middle of his sermon, congratulating a bride and groom on their upcoming wedding. I was half listening but following along, waiting for the time to quietly say kaddish in my hotel room, to feel like I had, once again, successfully checked the box.
But before the final kaddish, they sang a song, "Hamalach Hagoel" (meaning "the angel who saved me"), that is not in the Orthodox Friday night prayers. The song was a verse from a prayer my mother said every day. I never thought about my mother's prayers in this context before, but that night, the words resonated. "May the angel who rescued me from all harm, bless these children," the cantor sang in Hebrew. I instantly recalled my mother and began to mourn my loss.
The song stayed in my head. When I returned home, I found the music online so I could play it on the piano. I learned that it is a lullaby. My appreciation of the words deepened; the image of my mother praying daily for her sons was forever etched in my mind.
I continue to say kaddish every day and lead the prayers when asked. But when I am looking to mourn my mother, and celebrate her life, I now turn to a song I never would have discovered had I not gone skiing. I play it on my piano, on my phone and in my car. I hum it and even sing out loud when walking alone. How fitting for these words to be an eternal connection between mother and son. Only now the son sings to the mother and asks the angels to bless her. I find a moment every day to grieve, to feel my loss. I find comfort. Somewhere, I am sure, my mother does too. May she rest in peace — alongside the angel she prayed to every day.