Culture
Hollywood goddess Hedy Lamarr was an Austrian Jew who pined for Vienna but hid her religion
A new exhibition explores Lamarr's complicated relationship with her homeland and her heritage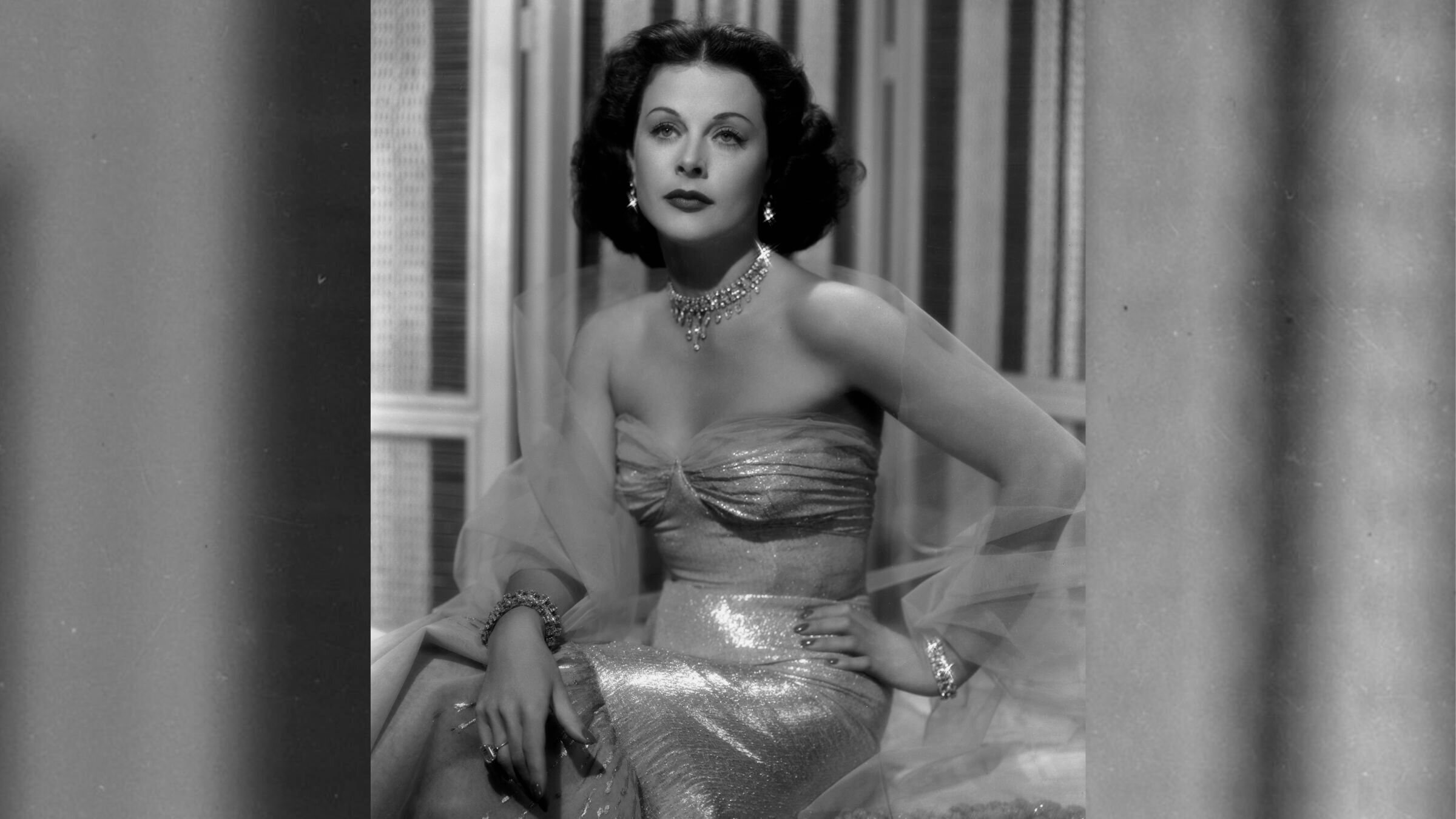 She was a beauty, an inventor who broke ground in high-tech communications, and a Hollywood goddess who starred in movies like Samson and Delilah. But actress Hedy Lamarr was also an Austrian Jew who left her country before the 1938 Anschluss, when Austria was annexed by Nazi Germany and the campaign to annihilate the country's Jews began.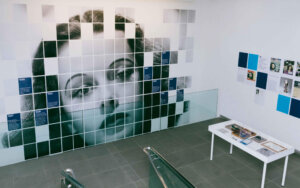 Hedy Lamarr: Actress Inventor Viennese, a new exhibition at the Austrian Cultural Forum New York, examines Lamarr's remarkable life, including her complicated relationship with her homeland and her heritage. She hid her Jewish identity in Hollywood but privately fought for restitution for her family's losses. And while she wistfully proclaimed her love for Vienna, she made just one trip back after moving to the U.S.
The exhibition begins with her idyllic childhood in Vienna and ends with the years she spent as a recluse in a shabby Manhattan apartment. Along the way, she married six times, made 30 films and invented a technology that paved the way for Bluetooth, GPS and Wi-Fi. 
Like other actors coached for stardom by movie mogul Louis B. Mayer, Lamarr shed her religious identity when she arrived in Hollywood. In fact, according to the 2017 documentary Bombshell, when her daughter asked if they were Jewish, Lamarr responded, "Don't be ridiculous!"
Seeking reparations
But while she publicly hid her Jewish heritage, Lamarr privately helped her mother, Trude Kiesler, seek compensation for assets stolen by the Nazis. The exhibition at the Austrian Cultural Forum includes an original typed list of Kiesler's jewelry, dated April 27, 1938, when Jews had to catalog their assets as a prelude to confiscation. The list is displayed alongside documents from the 1950s showing Lamarr and her mother "fought for many years to get at least a small reparation" for their losses, as the accompanying text puts it.
By the time her mother fled to London, Lamarr was already in Hollywood. They reunited in the U.S. in 1942.
Lamarr spoke fondly of Austria, but never mentioned the fate of the Jews. "I am always Austrian," she declared. A traditional Austrian costume (dirndl skirt, peasant blouse, flowered apron), in which she sometimes posed, is part of the exhibition. Also on view are film clips, including an interview where she says she wants to return to Vienna to make a movie about "all the beautiful things I saw as a child … because that is where my heart is."
Ambition and scandal
Born Hedwig Kiesler in 1914, Lamarr was the only child of a bourgeois, assimilated Jewish family. She grew up going to the opera and the theater. Her father, a banker with a scientific mind, adored her and often took her on walks around Vienna, explaining how streetcars and other things worked.
She left school at 15, took acting lessons and got hired as an assistant to Austrian director Max Reinhardt, who founded the Salzburg Festival and whose U.S. productions included a 1935 version of A Midsummer Night's Dream starring James Cagney, Mickey Rooney and Olivia de Havilland.
Lamarr followed Reinhardt to Berlin and was appearing in films by age 17. Reinhardt called her the "most beautiful woman in the world," a phrase Mayer later picked up to promote her stunning good looks.
But her early success led to scandal. In a 1933 film called Ecstasy, she appeared nude and simulated an orgasm. The movie became world-famous, but some countries (including Hitler's Germany) banned it. Lamarr said she was tricked into performing the racy scenes, but others involved in the film said she wasn't as naive as she'd claimed.
From trophy wife to Hollywood star
The same year Ecstasy came out, Lamarr married her first husband, Fritz Mandl, a wealthy Austrian arms manufacturer. Mandl was Jewish, but that didn't stop him from supplying weapons to the Nazis and Italy's fascists; Mussolini attended his lavish parties.
Bored of playing the trophy wife, Lamarr slipped away from a Paris dinner party in 1937 and headed to London. There she met Mayer, who offered her $125 a week to work for MGM. She turned him down but strategically booked herself on the ship he was taking to the U.S. Her dazzling good looks attracted so much attention from other passengers that by the time they got to New York, Mayer upped his offer to $500 a week and had given her a new exotic-sounding last name.
In Hollywood, she went on a diet, learned English and went to work. The "Lamarr look" — dark, shoulder-length hair parted in the center, which she modeled for countless magazine covers — was widely copied and may have inspired the look of Snow White and Catwoman. One newspaper described her as "Vienna's gift to man," but she didn't put much stock in being worshipped. "Any girl can look glamorous," she said. "All she has to do is stand still and look stupid."
Racking up the credits
Within four years of arriving in Hollywood, Lamarr had played a Frenchwoman in the movie Algiers; a Russian in I Take This Woman; a "multi-ethnic seductress" in Lady of the Tropics, and a Viennese refugee in Come Live with Me. But she hated her femme fatale roles. "I would like to play an actual person, not a doll," she said.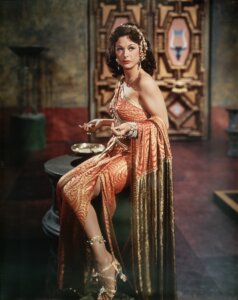 In 1942, she appeared in blackface as an African woman in White Cargo. Her line from the film, "I am Tondelayo," became the stuff of parody. Fed up with limited opportunities and the studio system, Lamarr did something unheard of for women in that era: She launched a production company, making three films in Hollywood and one in Europe, Loves of Three Queens. She played all three title roles in the Three Queens film (Helen of Troy, Empress Josephine and Genevieve of Brabant). It was a fiasco and cost her a fortune. "No one would distribute it. No one would show it. She had this film in reels but no one would screen it," her son Anthony Loder said in a podcast about his mother.
In 1949, Lamarr landed the biggest role of her career, starring in Cecil B. DeMille's Samson and Delilah. It was the second-highest grossing film of the decade after Gone with the Wind. Its Oscar-winning costumes, designed by Edith Head, included Lamarr's stunning, bejeweled "peacock gown."
Decline
Eventually, years of career frustrations and money troubles took their toll. Lamarr was addicted to pills she'd been given in her studio heyday; she was arrested for shoplifting; she had one plastic surgery after another. 
When her ghostwritten bestselling autobiography Ecstasy and Me came out in 1966, she said it was full of lies, sued the publisher and lost. That same year, Andy Warhol made Hedy, a film that's described in a comment on IMDb as: "Egotistical faded star Hedy Lamarr visits a plastic surgeon to be transformed into the 14-year-old girl she believes herself to be," then goes on trial for shoplifting with a jury consisting of her ex-husbands.
In 1974, she sued Warner Brothers over Mel Brooks' Blazing Saddles, which featured Harvey Korman playing a character named Hedley Lamarr. The case was settled out of court after Brooks said: "Within reason, pay her — give her whatever she needs."
The exhibition catalogs this sorry phase of her life in a section titled "Decline." It includes newspaper clippings and interviews depicting her as an eccentric recluse subsisting on Social Security and monthly checks from the Screen Actors Guild.
Lamarr the inventor
But at least she lived long enough to be recognized for her wartime invention: a frequency-hopping system that kept remote-controlled torpedoes from being jammed by the enemy. She developed the idea in collaboration with George Antheil, an avant-garde composer who synchronized multiple player pianos to perform his work. The number of frequencies in their concept was 88, the same number as keys on a piano. 
That wasn't the only thing she invented. Even as a child, she'd shown scientific aptitude, taking apart a watch or music box and putting it back together. She picked up more technical knowledge during her marriage to Mandl, the weapons manufacturer. In Bombshell, her son recalled her as always sketching ideas and tinkering. She came up with a fizzy tablet that turned water into soda, told her pal Howard Hughes how to modify airplane wings to improve speed, and designed an Austrian-style ski resort in Aspen, Colorado, when it was still a sleepy mountain village. The resort was developed using money from husband No. 5, W. Howard Lee, a wealthy Texas oilman.
Lamarr and Antheil were granted a patent for the frequency-hopping system, but it was never used during World War II. Lamarr did her bit for the war cause anyway, selling $25 million worth of war bonds (nearly $350 million today). 
In the 1960s, after the patent expired, the Navy developed Lamarr's idea and frequency hopping became standard in securing military communications. The concept was later foundational in developing spread spectrum, a technology used in GPS, Wi-Fi and Bluetooth. When the Electronic Frontier Foundation gave her an award in 1997, she remarked, "It's about time." She died three years later.
Belated recognition
In keeping with her wishes, some of Lamarr's ashes were scattered in the Wienerwald — Vienna Woods. Today she is recognized as both a legendary actress and a groundbreaking scientist. Her birthday, Nov. 9, is marked as a "day of invention" in Austria, Germany and Switzerland; an asteroid and a telescope have been named for her; Vienna offers a Hedy Lamarr Prize for women in tech; Google honored her with a doodle, and she was posthumously inducted into the National Inventors Hall of Fame.
"People have the idea I'm sort of a stupid thing," she said. Actually, "I'm a very simple, complicated person."
The exhibition Hedy Lamarr: Actress Inventor Viennese is on view through May 15 at the Austrian Cultural Forum New York, 11 E. 52nd St., in Manhattan.