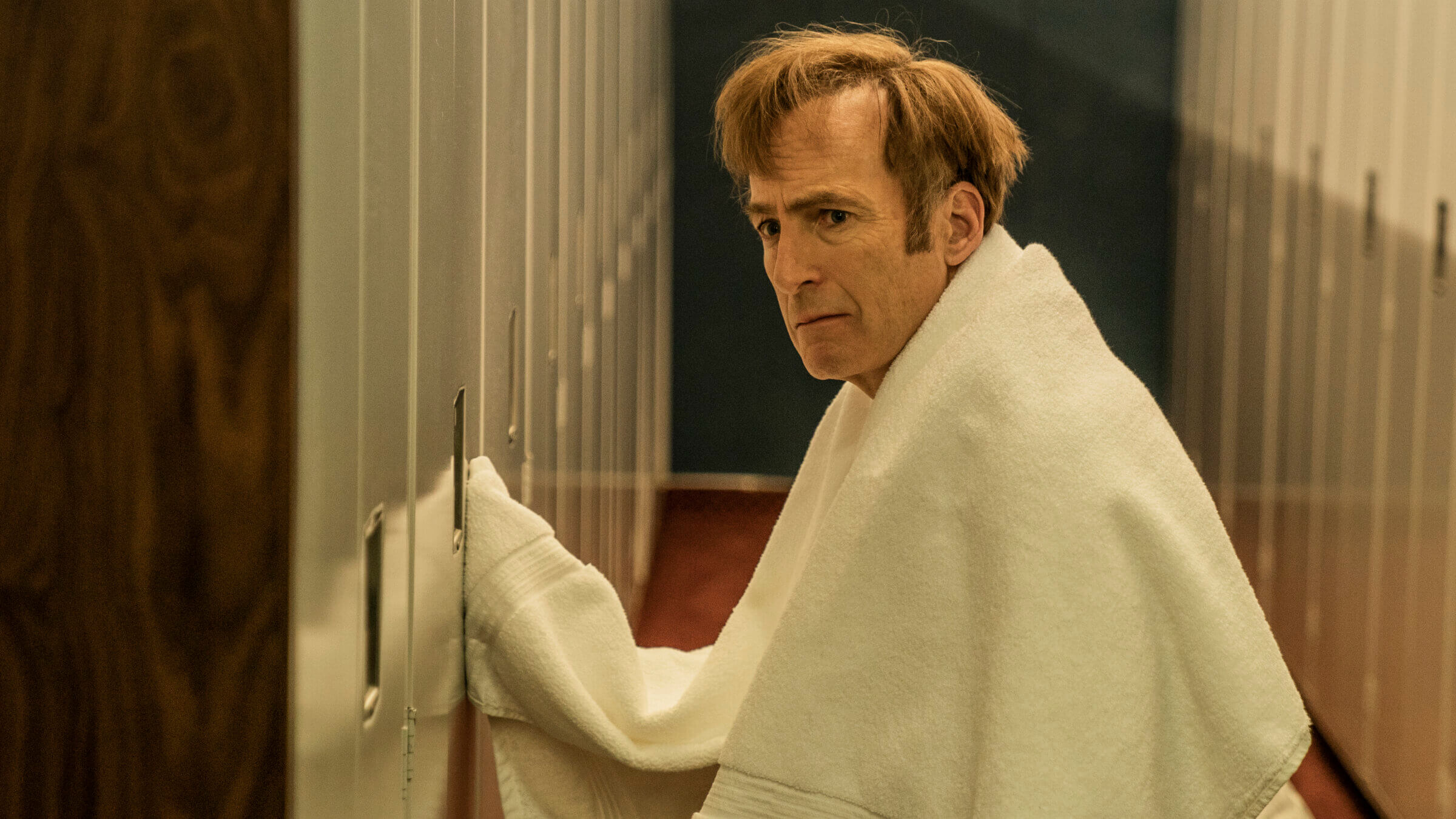 Film & TV
In 'Better Call Saul' Season 6, Jimmy cries antisemitism at a country club
It was an angle he never worked – cause only Saul Goodman could.
It may have been the only trick Jimmy McGill never played – because only Saul Goodman could.
On the season premiere of "Better Call Saul," our flim-flam protagonist infiltrated a country club as part of a revenge plot. During a tour of the dining room, an old adversary, banking CEO Kevin Wachtell, tipped off the membership director that Saul is not up to club standards – perhaps because Saul threatened Wachtell with both a series of ads smearing his company and a copyright lawsuit based on the business' logo.
But Saul, who Wachtell first met under his birth name Jimmy McGill, took about 10 seconds to see a trump card in his new, Semitic-sounding nom de guerre.
"Goodman, the name. The second you heard it everything turned on a dime," Saul tells the membership director after he informs him there's a two-year waiting list. Saul calls it an "exclusion list."
This creates a whole scene, with the membership director insisting the club is not in fact restricted (it has Jewish members). Saul calls his surroundings "wall-to-wall mayonnaise" and decries antisemitism in the 21st century in Albuquerque. Wachtell gets riled up at the suggestion he's a bigot and walks right into the trap by accusing Jimmy of "ginning up another one of [his] put-up lawsuits," and calling him a "two-faced, blackmailing, money-grubbing, son of a bitch." 
Wachtell ultimately needs to be restrained from jumping on Jimmy and, mortified, the solicitous membership director admits his upset guest (who claims diverticulitis) to a bathroom and from there he is able to enter deeper into the building without a chaperone. As he makes his exit, he puts on a wronged flourish, telling the members he's leaving and "all is well."
The grift was entertaining, but Wachtell's litany of insults brings to the surface –  perhaps for the first measurable time in the "Breaking Bad"-iverse – the incidental damage Saul né Jimmy dealt to the chosen people by hanging a shingle under a Jewish name, a fact that otherwise largely passes unnoticed. Were Saul actually Jewish and fulfilling his many ugly ambulance chaser stereotypes, one could have expected some sort of injunction from the ADL way back when he was just a secondary character advising Walter White.
But, of course, Jimmy is not a Jew, just like Larry David's lawyer Alec Berg on "Curb Your Enthusiasm" Or maybe he's more like actor Zachary Levi, happy to hint at non-existent heritage through a name change and a  role on "The Marvelous Mrs. Maisel." A Jewish name can now have its advantages or – at a WASPy country club, a weirdly advantageous handicap.
Moaning "5,000 years and it never ends," Jimmy gets what he wants, leveraging some real pain to get there. The Jew who cries antisemitism at every setback is a harmful trope, even if it doesn't doesn't come from nowhere. Our antihero is unafraid to steer into it. But then, he's unafraid to do almost anything to advance his plans, with a formal conversion not even out of the question should the situation demand it.  
Even if Jimmy were a Member of the Tribe, a rejoinder for exclusion still exists for such a person: "It's not because you're Jewish, it's because you're an a-hole."