Film & TV
Did he just say 'shiva?' 'Moon Knight' delivers its most Jewish episode yet
Spoilers ahead for the Disney+ show's fifth episode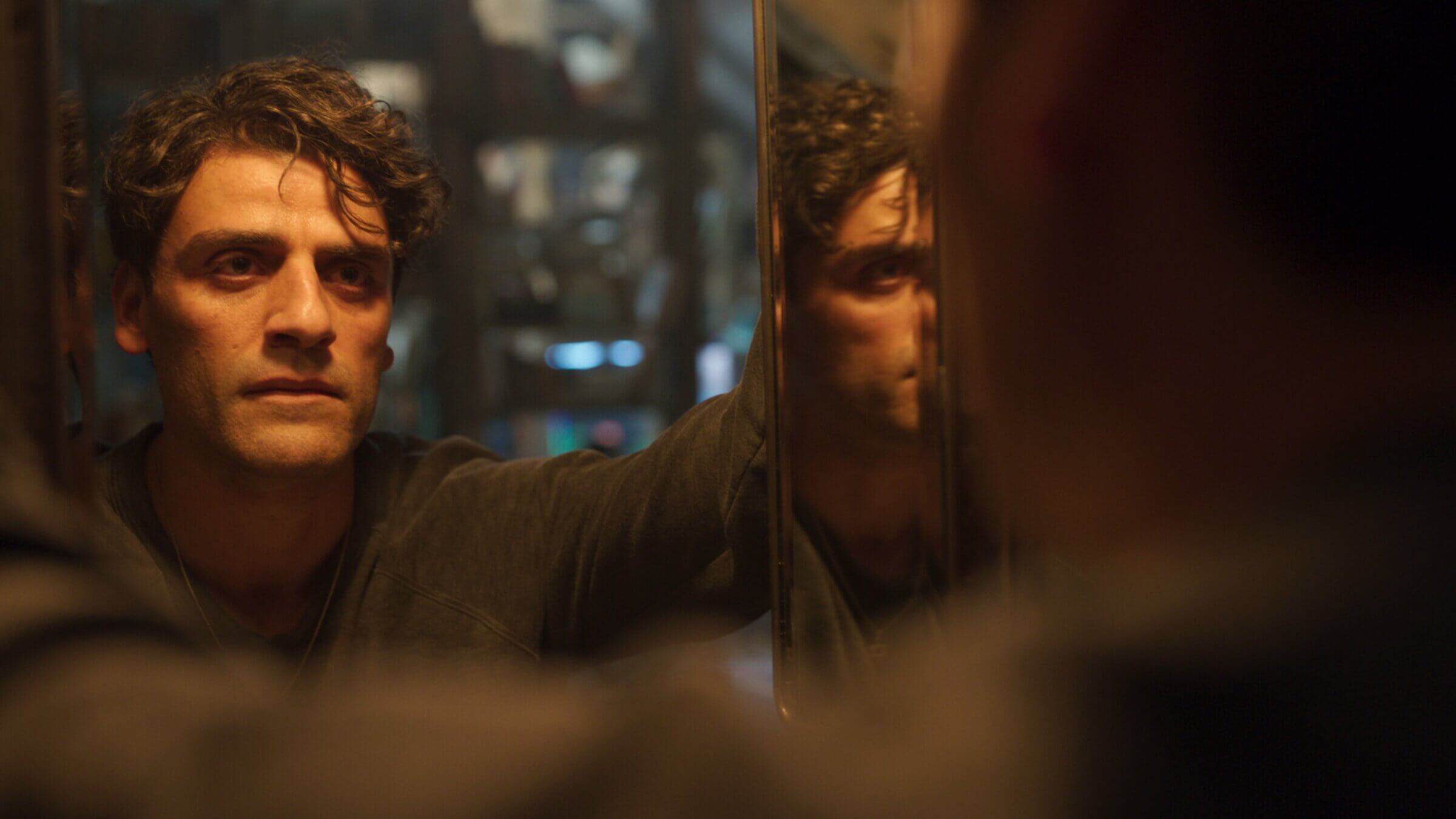 Sand zombies and hippo goddesses are cool, I guess – but did you see that yarmulke?
Full spoilers for this week's episode of Disney+'s "Moon Knight" lie ahead. 
Marc Spector, whose Star of David bling teased at Jewish roots two weeks ago, unloaded his full backstory on Wednesday, and while it's a bit different from some of the ones provided by the comics, it doesn't skimp on the Yiddishkeit.
Splitting his time between a white-walled psych ward and an Egyptian barge to the underworld (don't ask), we learn that Marc's dissociation stemmed from a psychologically and physically abusive relationship with his mother, who blamed him for the death of his younger brother, Randall. 
We see Randall's shiva, featuring men in kippot and one in a tallit – a first for the Marvel costume department – which offers proof positive that Marc Spector is a member of the tribe. Dayenu. And yet, there's more!
SPOILERS: Hi, yeah. I'll have a Moon Knight in a kippah, please. Anyone else need anything? pic.twitter.com/pnYUMmdbfS

— PJ Grisar (@pjgrisar) April 27, 2022
While nothing can quite match the Jewiness of Spector's comic origin (Kabbalist, Shoah survivor dad; or, more recently, a childhood trauma involving a secret Nazi family friend torturing Jewish children), in this episode Marc says the following line to his dissociative identity Steven Grant: "Mom's death and shiva two months ago. This was the moment our lives started bleeding together."
The line comes after Oscar Isaac, in a blue-knit kippah, breaks down outside his childhood home in Chicago, unable to confront his mother's death. A shiva – the exact meaning of the word is not spelled out for the unacquainted – is what kicked off the chain of events in the show. It's more than I expected, and it's even cooler to see that the actors playing Marc's younger self and his parents (Rey Lucas and Brazilian-American actor Fernanda Andrade) appear to be people of color, something we couldn't have had if we stuck to the letter of the comics.
This is an exciting day for the Jewish Marvel fandom and even if the episode devotes considerably more time to a primer on the Egyptian afterlife than to Jewish grief and ritual, that's just the messy nature of the franchise, which picked a Yid as the champion for an Egyptian deity. 
I will leave it to scholars of Jewish justice to ruminate on the Moon God Khonshu's bloody form of Tzedek Tzedek Tirdof versus the more Calvinist approach of Ammit. For now, this Jewish comic geek is happy to know that Spector is part of the Jewish family in all his messiness.
Maybe next week he'll say kaddish.