Film & TV
Four decades later, a Jewish iconoclast's searing film gets its debut
94-year-old Michael Roemer's 1984 'Vengeance Is Mine' confronts the themes that have preoccupied him throughout his career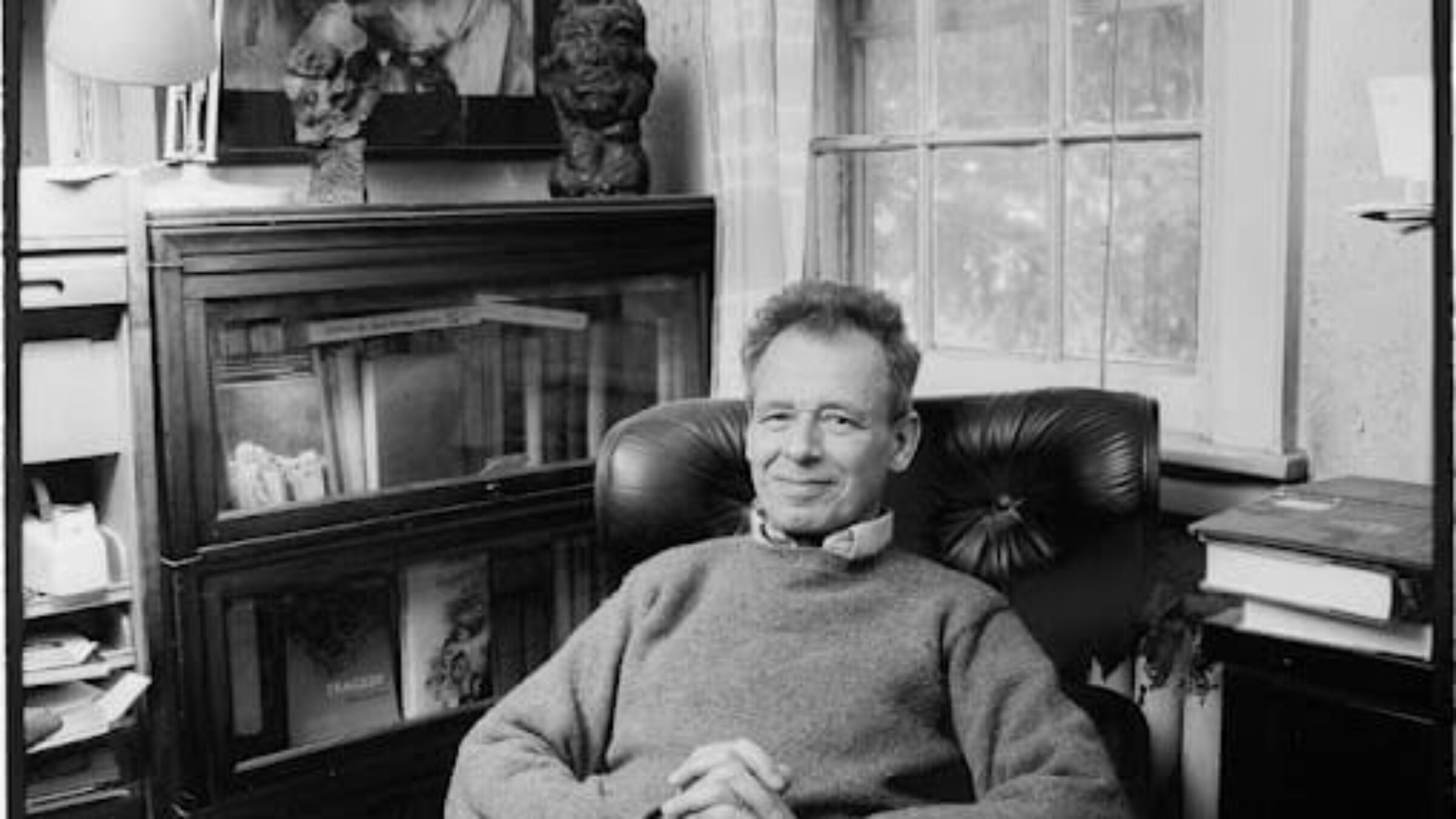 After nearly four decades of waiting, Michael Roemer feels "completely fatalistic" about his most recent film's theatrical debut.
"I have no idea whether anyone will like it, whether anyone will go and see it," Roemer said from his home in Vermont. "And if they do, it's wonderful, and if they don't, at 94, it's not gonna make any difference."
It is in many ways typical for Roemer, the Berlin-born director of 1984's "Vengeance is Mine," which debuts at Film Forum May 27, to receive late recognition.
His film "Nothing But a Man," about an itinerant Black railway worker in the American South, was lauded at Venice on its premiere in 1964, but it wasn't widely seen until it was rereleased in 1993, the same year the Library of Congress selected it for preservation. It remains powerful, trenchant and like little else of its era.
His follow up, "The Plot Against Harry," a hilarious and by turns bizarre 1969 comedy about a small-time Jewish racketeer, was ahead of its time. Roemer recalls a Jewish studio head walking out of the screening room, saying "I don't have a Jewish sense of humor."
"We were all supposed to be a certain kind of person," Roemer told me, in a bright German accent, undiluted by his nearly eight decades in America. "I wasn't that kind of person myself — and I wasn't going to pretend that I was."
"Harry" did not receive a general release until 1989, by which time the world was ready for its now-celebrated sensibility, following decades of cultural exposure to Woody Allen and Philip Roth. (Roemer says he was asked to direct the film of Roth's "Goodbye, Columbus," but was busy making "Harry" — his own Jewish movie — at the time.)
"My timing is very poor," Roemer said. "You have to meet the audience where they are. I actually — it's a horrible thing to say — but I don't even think about the audience."
Roemer focused instead on writing and directing "Vengeance is Mine" as if it would be his last film. It's about a Seattle businesswoman who returns home to Rhode Island and enmeshes herself with a damaged family. He said he couldn't worry about landing another film deal, knowing that mindset would not produce the best results.
"I don't like manipulating people," Roemer said. "And I don't like manipulating the film so I get to make another movie."
To date, he hasn't. While 1961 footage shot by him and his collaborator, Robert M. Young, was used in the 1993 documentary "Children of Fate," Roemer has spent the last few decades teaching (he retired from the Yale School of Art in 2017) and writing books on storytelling, filmmaking and laughter.
Roemer's films have the mark of a director following his muse. They often feel more like experiences than tightly plotted narratives. They resemble life in that the trip from point A to point B is rarely linear, but driven by character choices and happenstance. The stories meander, taking detours, and sometimes, as in "Vengeance is Mine," end up back at their beginning, our protagonist forever changed but arriving at the same point of entry. In Roemer's world, people meet people and connect before they fail to find common ground. People who are family are strangers. People who should be strangers become family. And nearly everyone is a guiltless victim of themselves or their circumstances, no matter how monstrously they behave.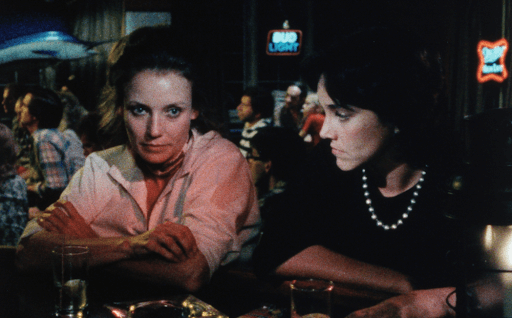 The writer-director's own life tracks with this nonlinear course. Born to a well-off family in Berlin on the first day of 1928, Roemer had just turned 5 when Hitler rose to power. His family, he says, was an unhappy one, though he faults no one for this unhappiness. Explaining the germ of the idea for "Vengeance is Mine," which focuses on an emotionally abusive mother, her daughter and a stranger who enters their life, Roemer said that, when he was growing up, his house was controlled by a "sadistic" governess.
When he was just a boy, the governess told him how she watched her father beat her mother. "She didn't make the connection between what she was doing to me and what she had to suffer herself," Roemer said. Though his mother let the governess run the home for eight years, he doesn't blame his mother, or even the governess.
"People aren't as strong or as powerful as they would like to be or as the situations in which they are placed demand," Roemer said. "A human being's up against an awful lot."
In 1939, when Roemer was 11, after witnessing his father and grandfather's livelihoods destroyed by Hitler's regime, he left for England as part of the Kindertransport, and lived out the war at a boarding school with other refugees. In 1945, he moved to the U.S., where he attended Harvard. Roemer resisted the temptation to pass as a gentile in this non-Jewish environment, instead deciding to "reassert" his Jewishness by editing the college's Zionist paper (usually writing most of it himself).
While in Cambridge he also read Martin Buber, and fell in love with the 18th-century Hasidic sages. Roemer said they would have understood a key line in his film: "We're all innocent."
The line is said by the character Donna (Trish Van Devere), the child of an abusive mother who unloads her trauma — or, we might say, takes "vengeance" — on her daughter, Jackie (Ari Myers). Roemer sounded tearful when he told me this all-encompassing innocence was his own conviction, despite his own abuse. But when it comes to how Van Devere delivered the line, he snapped into a more clinical director mode.
"Unfortunately, the performance was not where it should be," Roemer said.
The mix of precision and deeply felt empathy animate Roemer's filmography, and while the human dynamics echo his biography, the setting and characters are often removed from it. He is not Black or Southern like the characters in "Nothing But a Man," or from the East Coast by way of Eastern Europe like the family in "The Plot Against Harry." Nor is he, like the protagonist of "Vengeance is Mine," Jo (Brooke Adams), Polish Catholic. But the work feels credible because of Roemer's genuine interest in the characters he creates.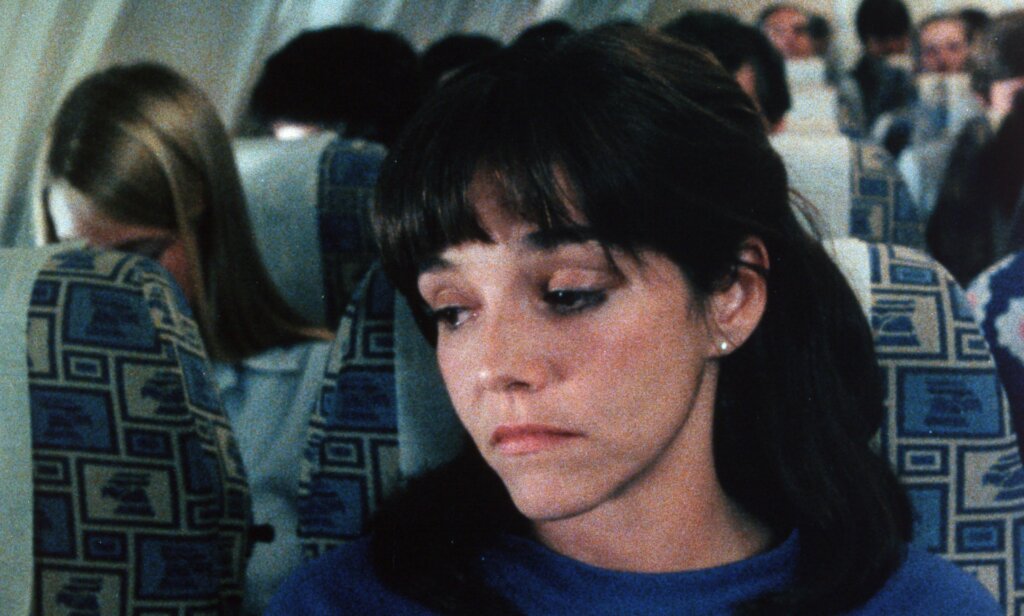 When I asked him why "Vengeance is Mine" features so much Christian imagery, including several scenes in a church and the bedside unction of Jo's adoptive mother, Roemer told me that his late wife, to whom he was married for 56 years — "the most important person in my life" — was a Mennonite. But his curiosity goes back even further. His Catholic cook left her New Testament on the kitchen table while she took a nap when he was 8 or 9 and he read one of the Gospels. He remembers being moved.
"I think the child in me who had not been very happy probably identified with this crucified Christ figure — who was a Jew," Roemer said.
Speaking with Roemer, who is happy to relate cryptic Hasidic parables, the bizarre lengths racketeers went to to play numbers and even ruminations on why pornography is never filmed in long shots, one is taken with his grasp of life's absurdities. His outsider status, common to his characters, allows him to see the U.S. and its ills more clearly, and his understanding of a common human condition is his way of walking in others' shoes.
Still, he's apprehensive about how "Vengeance is Mine," filmed in the early 1980s, fits into today's politics. He's worried about how showing two women in conflict or as victims may register to female viewers. In fact, the film's understanding of mental illness and the cycle of abuse — both between women and between them and the men in their lives — transcends the film's melodramatic trappings, and at times feels prescient. Once again, Roemer may have been ahead of the curve.
At this advanced age, the reception of a weeklong run at a New York arthouse cinema likely won't be life-changing. But Roemer has a healthy — if perhaps fatalistic — attitude toward his oeuvre's future.
He quoted his friend since childhood, the painter Frank Auerbach, who told him that, "If 100 years from now, somebody comes around the corner of a museum and says about one of [my] paintings, 'Oh I like that,' that's all you can hope for."
"Vengeance is Mine" debuts at Film Forum May 27 and plays till June 2, with a Q&A with Roemer and director Ira Sachs following the May 27 screening.