Film & TV
The greatest film about France in World War II is also a blistering critique of filmmaking
Marcel Ophüls' 'The Sorrow and the Pity' lays bear the horrors (and delights) of its own medium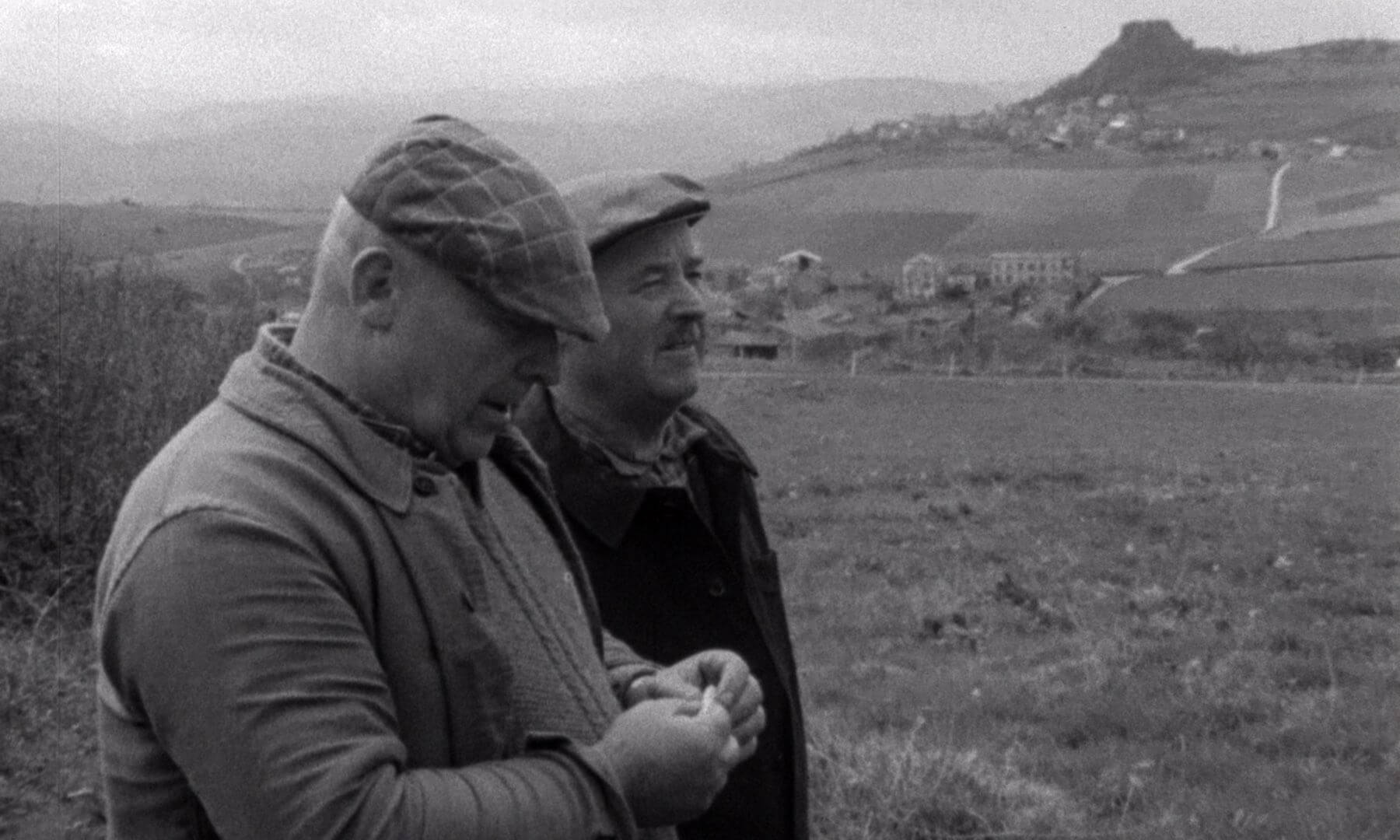 Toward the end of the first half of Marcel Ophüls' landmark, 4 1/2-hour documentary, The Sorrow and the Pity, we see the final moments of an infamous Nazi film — the malevolent Jew of Jew Suss is executed by noble Germans, all of whom are speaking French.
Ophüls shows us this antisemitic historical epic, first commissioned by Joseph Goebbels, because it was dubbed into French and presented by French authorities. It played  as Le Juif Suss at a French theater in the city of Clermont-Ferrand, the occupied city that Ophüls chose as his subject. And people came to see it.
"I think there was a market for it," the theater owner explains, decades after the fact, to Ophüls. The market wasn't German, per se; the film attracted local antisemites, collaborators and "the people who stumbled upon it." 
Knowing the history of Ophüls' opus, it's hard not to read these moments as a scathing critique of the film industry in the postwar period as well. While Jew Suss was enjoyed by countless French — and the Vichy government made money from the box office — Ophüls all but guaranteed The Sorrow and the Pity would never make it to French television for capturing that complicity.  
"It wasn't banned, but simply boycotted," Ophüls said. The Sorrow and the Pity opened in one tiny theater arthouse in France on its debut in 1972, and was financed primarily by other countries. The head of French state television told Ophüls that his clear-eyed assessment of French collaboration, defiance and indifference "destroys the myths that the people of France still need."
Ophüls, now 95 and the director of documentaries like Hotel Terminus: The Life & Times of Klaus Barbie, identifies foremost as a storyteller, one who sought to disrupt a sacred narrative. He tired of the vision of the 1940s as a time of heroic resistance, somehow absent of the compromises that made occupation possible. While Ophüls is lauded for his even-handed approach, often paraphrasing what former British Prime Minister Anthony Eden says in the documentary — that those who did not live through the occupation can't judge — he feels comfortable enough to indict those he most resembles: filmmakers. 
The Sorrow and the Pity is not just about the moral compromise and underdog heroics that characterize the period, it is just as much about how filmmaking can be wielded to exhume a buried truth, or, more often, to distort reality to evil ends.
Much of the brilliance of the film is seen in how Ophüls and his co-interviewer André Harris patiently question everyone from a prideful ex-Wehrmacht officer to Resistance hero and one-time French Prime Minister Pierre Mendès France, who speak their truth with little prompting. But its craft lies in editing, and the curation of newsreel footage juxtaposed against their testimony to show how slogans and bigotries masquerading as entertainment seduced German and French audiences.
German propaganda films depict defeated, multiracial French troops, lingering on soldiers with missing teeth, mocking a tribal dance with smug narration. Soon, the French adopt this mode of storytelling with official films reviving antisemitism and Anglophobia.
A syrupy short about Vichy Prime Minister Pierre Laval's tireless work is paired with his son-in-law coaching villagers to praise his wartime efforts. Mendès France, relating his escape to London after he was imprisoned for desertion, is intercut with flashes of the antisemitic propaganda that helped condemn him as well as the show trials of Jewish director Bernard Natan and Jew Suss. All of these trials recall the Dreyfus Affair, while suggesting what the captain's ordeal may have looked like in the age of the movie camera.
Ophüls, the son of German-born Jewish director Max Ophüls, was away in California for much of the war, and so reserves judgment to a point with his many subjects. But he doesn't spare himself the criticism of his medium. In interviews he's freely admitted his trademark editing style, which cuts subjects off and often contradicts them, is manipulative. On a more fundamental level he has been accused of making an entertaining film about a depressing subject. It's not propaganda, but neither is it a whole truth or deadly serious homework. ("I try to put funny things in," he told an interviewer, "I'm not Claude Lanzmann.") 
Beginning the film with actor and singer Maurice Chevalier warbling "Sweepin' the Clouds Away" hints at a withering irony and a willful effort to ignore a stormy reality. But as the song becomes a leitmotif, it transforms. We see that for some, there were no cloudy days — only the high life and a blindness to others' suffering. "Let the whole world sigh or cry/I'll be high in the sky … sweepin' the clouds away."
The final coda brings the idea full circle, with footage of a chipper Chevalier denying that he toured Germany beyond a POW camp where he was imprisoned in the previous war. It's tempting to receive this clip of Chevalier's denial as insincere. Accused of collaboration throughout the war, he appears to function as a cheerful avatar for the many French who deny a complicated past.
Yet, Chevalier, as far as we now know, was telling the truth. 
"He's not held up as a collaborator," Ophüls told Georgetown Professor Andrew Sobanet in 2005. "He's held up as a man who sang throughout the Occupation and did his job. There's nothing wrong with that."
The film insists that entertainment is a moral affair, and that  the filmmaker's job is not to judge — only to present the evidence.  History will take care of the rest.
The Sorrow and the Pity is playing in a new restoration at Film Forum from Feb. 24 — March 2. Tickets and more information can be found here.