Fast Forward
Supreme Court sides with Jewish family in case over Nazi-looted art
The Cassirers have been fighting for years to reclaim the plundered painting, now hanging in a Spanish museum.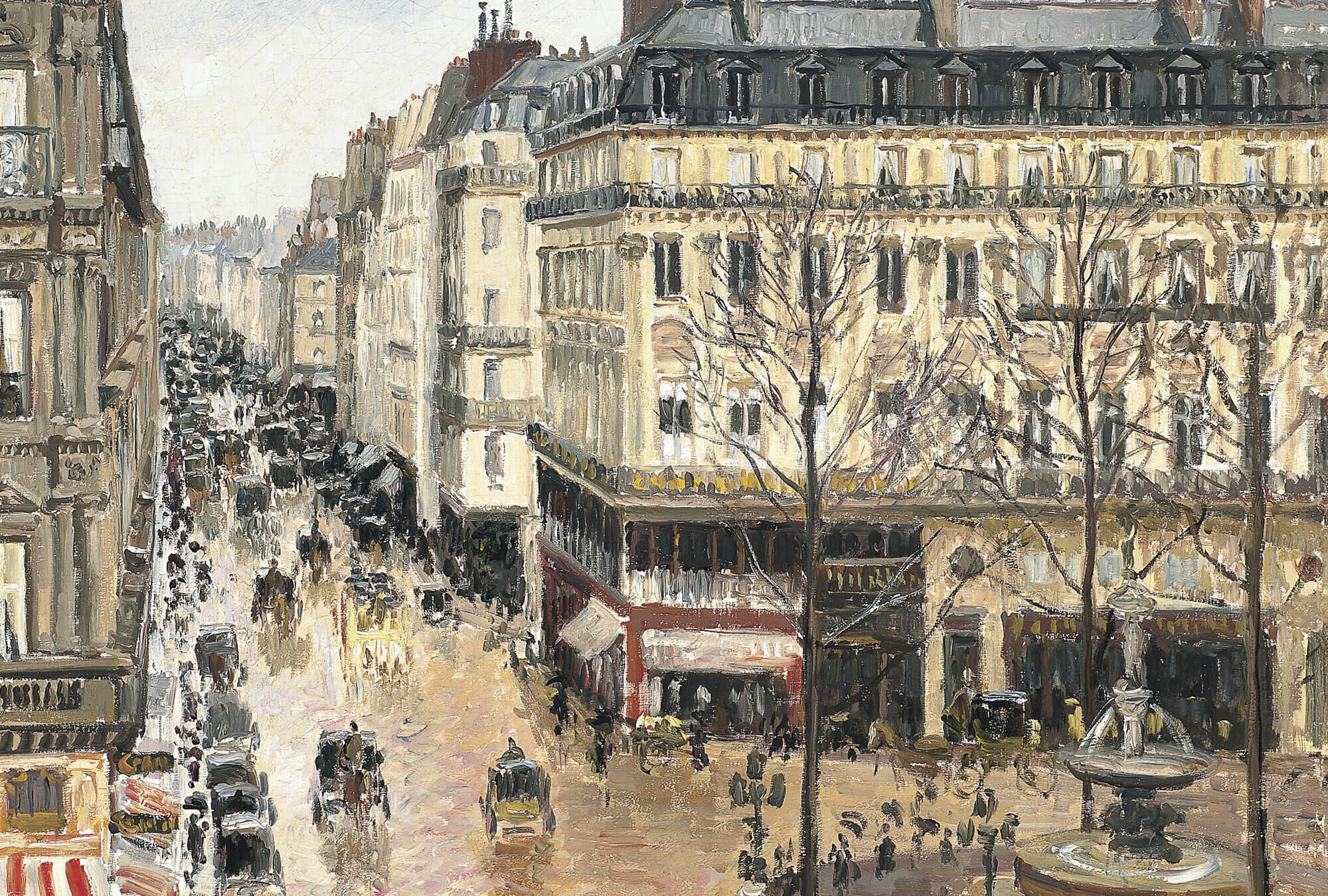 For two decades, heirs to a German Jewish art dealer have been trying to get back a beloved painting looted by the Nazis during the Holocaust. On Thursday, the Supreme Court ruled in their favor. 
In 1939, Lilly Cassirer Neubauer surrendered the painting — "Rue Saint-Honoré, Apres Midi, Effet de Pluie" by the famed French-Jewish painter Camille Pissarro — to the Nazis in exchange for her being allowed to flee Germany. The Impressionist work from 1897, which she had inherited from her father, depicts grand avenues in modern Paris glistening during an afternoon rain.
In 2001, Neubauer's grandson Claude Cassirer learned that the prized possession, now valued at more than $30 million, was, after a half-century of sales and trades, hanging in a Spanish museum. Since then, the Cassirer family has been fighting to regain the painting from the Thyssen-Bornemisza National Museum in Madrid.
The Cassirers have claimed that they rightfully own the painting under California law, where they brought the lawsuit. However, lower courts applied a Spanish law, which places a higher burden of proof on victims of art theft.
The Supreme Court unanimously ruled that the property-law dispute could be debated in court in California, marking a tipping point for one of the longest-running looted art cases in American history. 
"Our ruling is as simple as the conflict over its rightful owner has been vexed," wrote Justice Elena Kagan, now the only Jewish member of the court, in the case of Cassirer Et Al. v. Thyssen-Bornemisza Collection Foundation.
Had the Supreme Court chosen to defer to Spanish law, current holders of Nazi-plundered art could have been emboldened in similar cases brought against other countries.
The ruling "also makes it more likely going forward that" in federal suits against foreign countries, "U.S. courts will apply state-law rules rather than foreign-law rules in contexts in which Congress hasn't provided otherwise," Steve Vladeck, CNN Supreme Court analyst and professor at the University of Texas School of Law, told CNN.
Claude Cassirer, who died in 2010, did not live to see the ruling. But it clears the way for his son, David, to try to reclaim the cherished painting, once displayed prominently in a gilded frame above a lush velvet settee in his great-grandmother's Berlin apartment.