Fast Forward
Ahead of a New York state deadline, Jewish groups weigh in on oversight of yeshivas
The state will accept comments through May 31 on a proposal to set standards for secular studies at private schools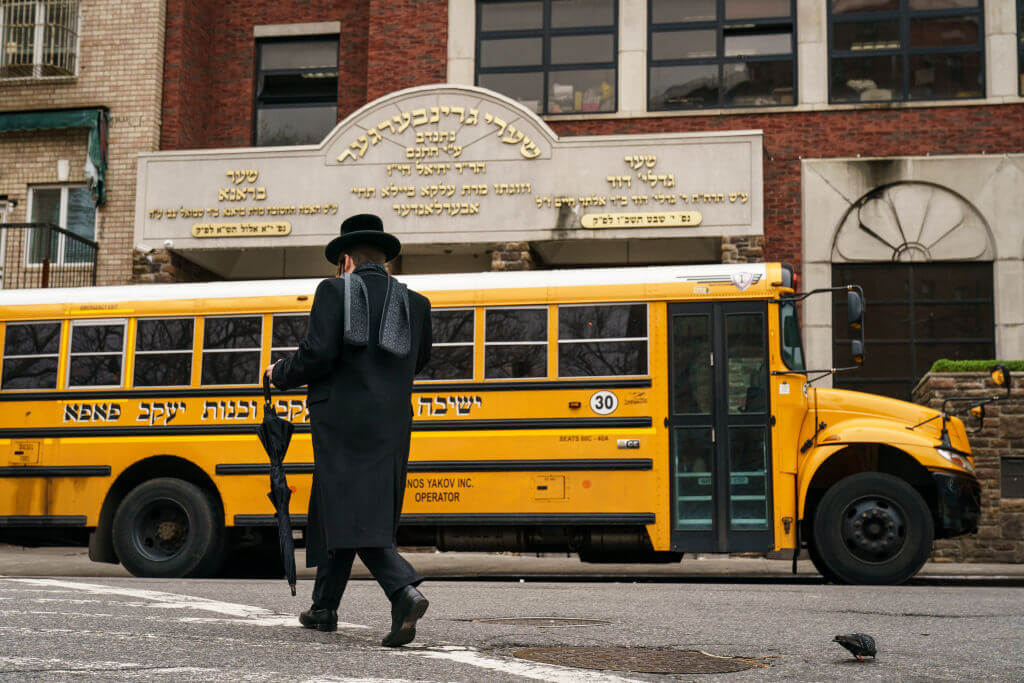 With the public comment period on the proposal set to end May 31, both those demanding and decrying more scrutiny over secular studies at Orthodox Jewish schools are pushing their members to sign petitions and write to the state education department in hopes of influencing a Board of Regents vote scheduled for the fall.
The department released a set of new guidelines in March that offer private schools options to show that they meet curriculum standards substantially equivalent to public schools. Some Orthodox leaders have said that forcing yeshivas to meet these standards would impinge on the right to give Jewish children a religious education.
Groups that accuse many yeshivas of providing a poor secular education and failing to prepare their students for life in modern society, have cheered the guidelines.
Yaffed, a group founded by former yeshiva students that has lobbied for stricter scrutiny of these schools, published a letter last week signed by more than 150 mostly Jewish leaders and activists, including former Manhattan Borough President Ruth Messinger, American Federation of Teachers President Randi Weingarten and feminist author Letty Cottin Pogrebin.
"Our speaking out about this injustice is an act of love and fellowship, both a moral and religious obligation," the letter reads.
Agudath Israel of America, which represents Haredi Orthodox Jews, is urging its members to make their opposition to the proposed oversight known to state officials. "We cannot allow the government to come in and unreasonably control how and what we should be teaching our children," Rabbi Chaim Dovid Zwiebel, Agudah's executive vice president, said in a statement.
Another group opposed to the guidelines, Parents for Educational and Religious Liberty in Schools — or PEARLS — has launched its own campaign, asking parents and yeshiva graduates to write to state education officials. According to its website, it has directed more than 64,000 comments to the education department.
A New York City Department of Education investigation in 2019 found that only two out of 28 yeshivas it examined were found to meet substantial equivalency guidelines that require private schools to teach secular subjects including English, math, science and history.
New York City Mayor Eric Adams, said during his campaign last year that he was impressed with yeshiva education and that he would refrain from imposing new rules on the schools unless he saw evidence of problems.