Fast Forward
More than 50 groups reject ADL's critique of pro-Palestinian activism
ADL CEO Jonathan Greenblatt was wrong, they wrote, to compare them to far right extremists.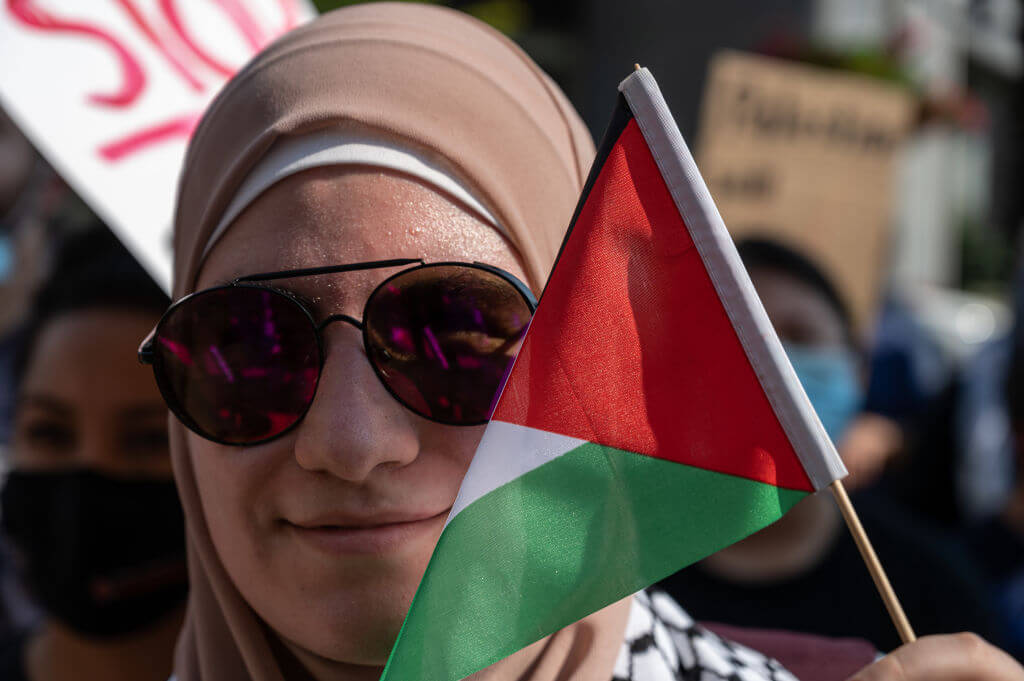 Dozens of American Muslim groups Monday issued a statement decrying recent remarks of Anti-Defamation League CEO Jonathan Greenblatt, who they accuse of slandering Palestinian rights organization. 
They referred to a speech Greenblatt made two weeks ago in which he called several groups — including Students for Justice in Palestine, Jewish Voice for Peace and the Council on American-Islamic Relations — the "photo inverse of the extreme right that the ADL has long tracked."
In that same speech, Greenblatt equated anti-Zionism with antisemitism.
The Muslim groups, with several Jewish ones, including Jewish Voice for Peace, wrote that Greenblatt had sparked "widespread backlash," and called their reply to him "unprecedented." More than 50 groups signed on to the statement.
"For far too long, American Muslims and others who support Palestinian freedom have been unfairly singled out and attacked. Comparing supporters of Palestinian human rights to white nationalists was a dangerous and disgusting lie from Mr. Greenblatt," the statement reads in part. 
"As we were reminded over the weekend in Buffalo, white nationalists pose a unique and unprecedented threat to people of color and other minorities," it continued, referring to Saturday's mass shooting in Upstate New York. "People of different races, faiths and backgrounds must continue uniting to confront this threat." 
The statement also accused the ADL, one of the most prominent Jewish groups in the nation, of attacking Muslim leaders, including former U.S. Rep. Keith Ellison, and embracing the Trump administration's anti-Palestinian policies. It also took issue with the ADL's rejection of reports from Human Rights Watch and Amnesty International, which have concluded that Israel is practicing apartheid.
An ADL spokesman responded to the Muslim groups' statement: "We clearly have hit a nerve. ADL is happy to put its record in speaking out for the Muslim community up against CAIR's record in condemning all forms of anti-Jewish hate wherever and whenever it happens."