Fast Forward
Steven Dettelbach, nominee for ATF chief, highlights his Judaism at Senate hearing
Dettelbach vowed to stay above the political fray and focus on combating hate crime as head of the Bureau of Alcohol, Tobacco, Firearms and Explosives.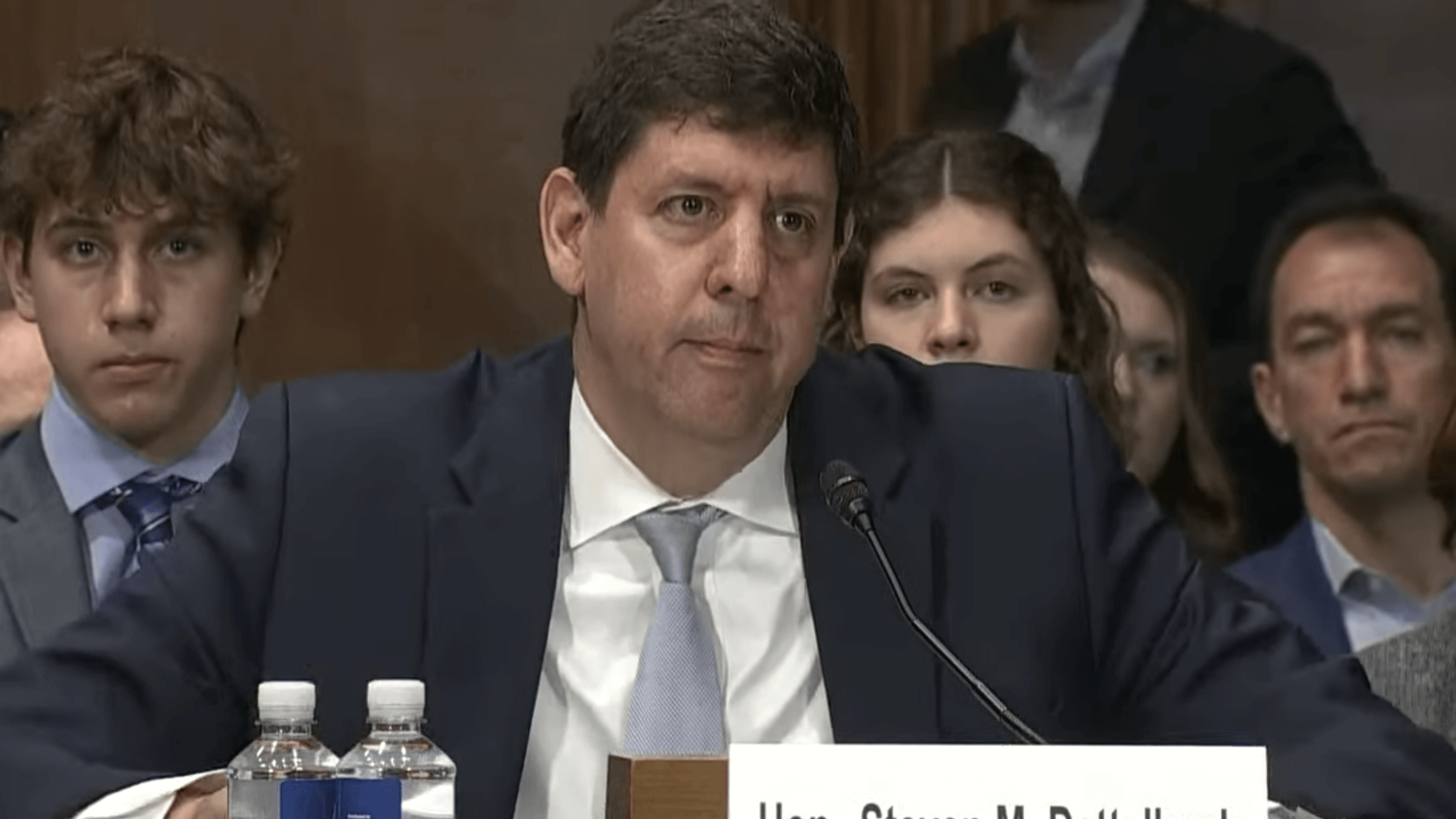 Steven Dettelbach, President Joe Biden's nominee to head the Bureau of Alcohol, Tobacco, Firearms and Explosives (ATF), pledged to focus on combating hate crimes and gun violence during his confirmation hearing at the Senate Judiciary Committee on Wednesday. 
"Violent crime is increasing, firearms violence and mass shootings are increasing, hate crimes and religious violence are increasing, as is violent extremism," Dettelbach said in opening remarks. "If confirmed, I promise to do everything I can to enforce the law, to respect the Constitution of the United States and to partner with law enforcement to protect the safety and the rights of innocent and law-abiding Americans."
Dettelbach, who is Jewish, recounted his personal experience of "raising Jewish children as a religious minority in this country" and witnessing attacks on synagogues, mosques and other houses of worship to tout his qualifications for the job. He started publicly embracing his Jewish faith following the deadly Unite the Right rally in Charlottesville, Virginia in 2017. 
A Cleveland native, Dettelbach previously served as U.S. attorney in the Northern District of Ohio during the Obama administration and has a 30-year record as a federal prosecutor. 
The hearing was dominated by the horrific shooting attack at the Robb Elementary School in Uvalde, Texas, on Tuesday that killed 19 children and two adults. It was the largest school shooting since the massacre at Sandy Hook Elementary School in Newtown, Connecticut, in 2012. Dettelbach was endorsed by two officials from Pittsburgh's Tree of Life synagogue, the site of the deadliest antisemitic attack in American history.
Democratic members noted that the Uvalde attack and the deadly shooting in Buffalo earlier this month made the appointment even more important, while Republicans used the opportunity to push back against gun-control legislation, and criticized his past advocacy for the reinstatement of an assault-weapons ban.
Dettelbach was introduced by his hometown Senator, Sherrod Brown. "Steve has lived the value of religious freedom, and consistently stood up against hate and extremism, no matter whom it was directed at," Brown said. 
The White House urged his swift confirmation in the wake of the recent attacks. There has been no Senate-confirmed director for ATF since 2015. Dettelbach received unanimous support in his previous confirmation for U.S. attorney in 2009. Sen. Joe Manchin, a moderate Democrat from West Virginia and a key vote in the divided 50-50 Senate, has yet to commit to voting in favor of the nomination. 
Sen. Chuck Grassley, the Republican ranking member of the committee, said he still had concerns about approving a gun control advocate "for a position that requires respect for the Second Amendment."
Dettelbach vowed to keep political matters out of consideration and "work together to make things better" if confirmed. "Politics can play no role in law enforcement," he said.