Fast Forward
ADL, civil rights leaders say Tucker Carlson must be banned from mainstream social media platforms
"It is time for social media platforms to shut hate speech down," the Stop Hate for Profit coalition said in a statement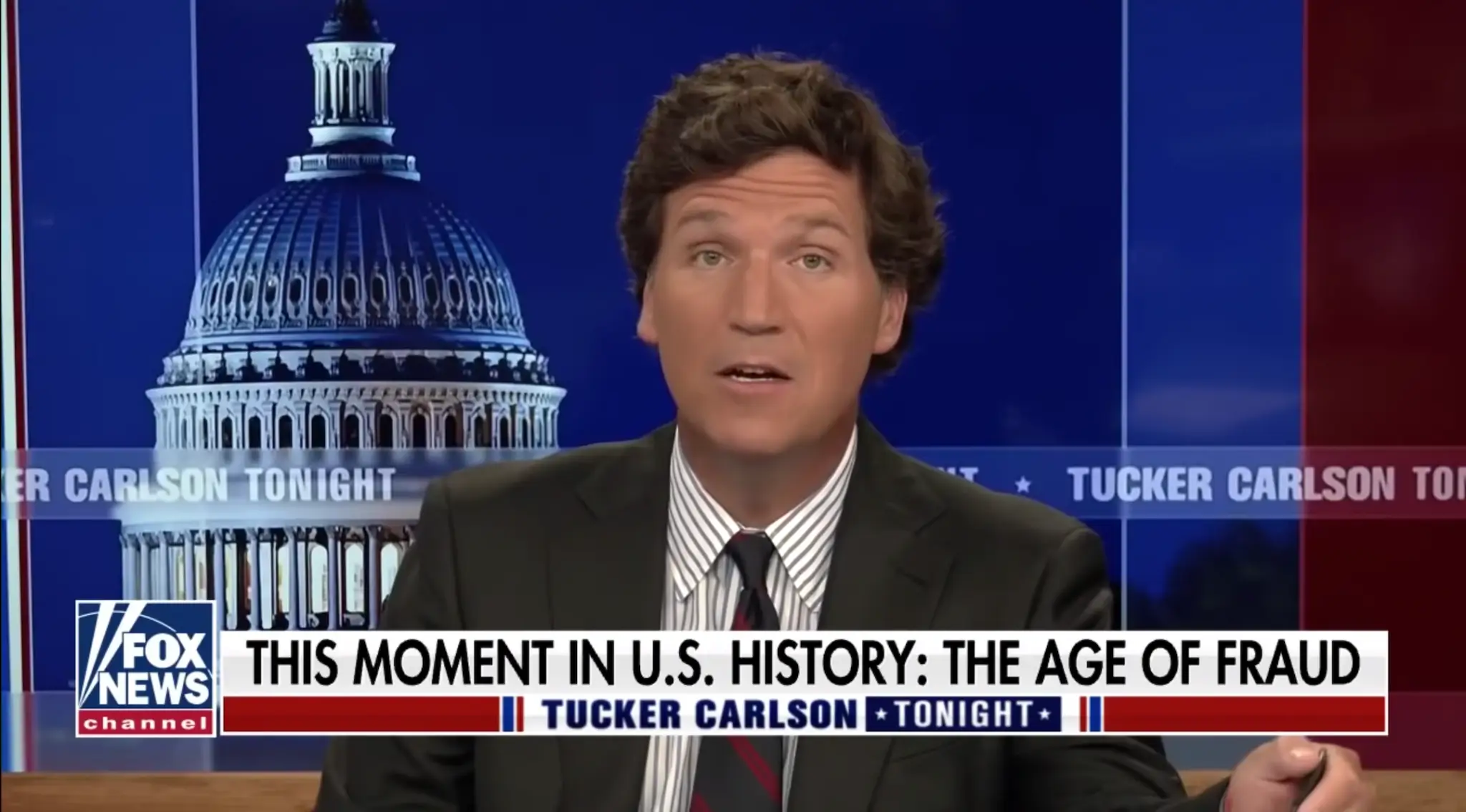 In the wake of a racist gunman's killing of  Black people at a Buffalo supermarket, a national coalition of civil rights groups is calling on mainstream social media platforms to ban Fox News host Tucker Carlson and others who have touted the "replacement theory" that has undergirded incidents of racist and antisemitic violence in recent years.
"The tragic killing of 10 people in New York was motivated by the racist and hateful replacement theory that has spread like wildfire through mainstream social media and is amplified to millions of viewers on cable TV channels," coalition leaders, who include those from the NAACP and the Anti-Defamation League, said in a statement. "It is time for social media platforms to shut hate speech down."
The Stop Hate for Profit coalition singled out Carlson and Laura Ingraham, another Fox News host, for pushing conspiracy theories that incite hate. The suspected gunman in Buffalo wrote a screed prior to the May 14 rampage that referred to the theory, which falsely posits that elites are plotting to use immigration and the demographic shifts it causes to dilute the political and cultural influence of white, ethnically European Christians. The shooter who killed 11 at the Tree of Life synagogue in Pittsburgh in 2019, also subscribed to the theory. And the gunman who killed 11 dead at Mother Emanuel Church in Charleston, South Carolina in 2015, had espoused similar views.
Carlson has millions of followers on Twitter, Facebook, and Instagram, the coalition noted, and episodes of his show garner millions of views on YouTube. Fox News did not immediately respond to a request for comment.
In addition to permanent bans on Carlson and Ingraham, the the coalition wants Twitter, Facebook, YouTube, Twitch, Discord, and Reddit to remove content on the replacement theory and those who spread it, to better police hate speech and to improve algorithms to better identify white supremacist speech on social media, among other demands.
"Our nation faces a clear and present danger as innocent Americans, particularly African Americans, Latinos, Asian Americans, and other people of color, are attacked and killed by
perpetrators consumed by racist conspiracies spewed by online media," the statement said.